The Loop
Forward Press: Brandt Packer Q&A, Colonial, NCAA & BMW tee times
When Golf Channel's Brandt Packer produces two weeks of Rio golf coverage later this summer, he unofficially joins the Big Something of golf producing currently held by CBS's Lance Barrow, NBC's Tommy Roy and Fox's Mark Loomis. Packer's rise as Golf Channel's top live golf producer comes as longtime NBC golf producer Tommy Roy chooses to oversee swimming coverage, an NBC Olympic staple. Though Roy's choice of sports to produce reminds us where golf stands on the pecking order, Packer's plum assignment will be the biggest of a career that currently has him spending the next two weeks producing NCAA Championship golf.
"The 2006 Open at Hoylake was the most work I've put into an event," says Packer, who has made scouting trips to Rio but says producing the Drive, Chip and Putt is "right up there" in effort and prestige because of the setting.
"Only two people produce an event out of Augusta each year, so it's an incredible honor."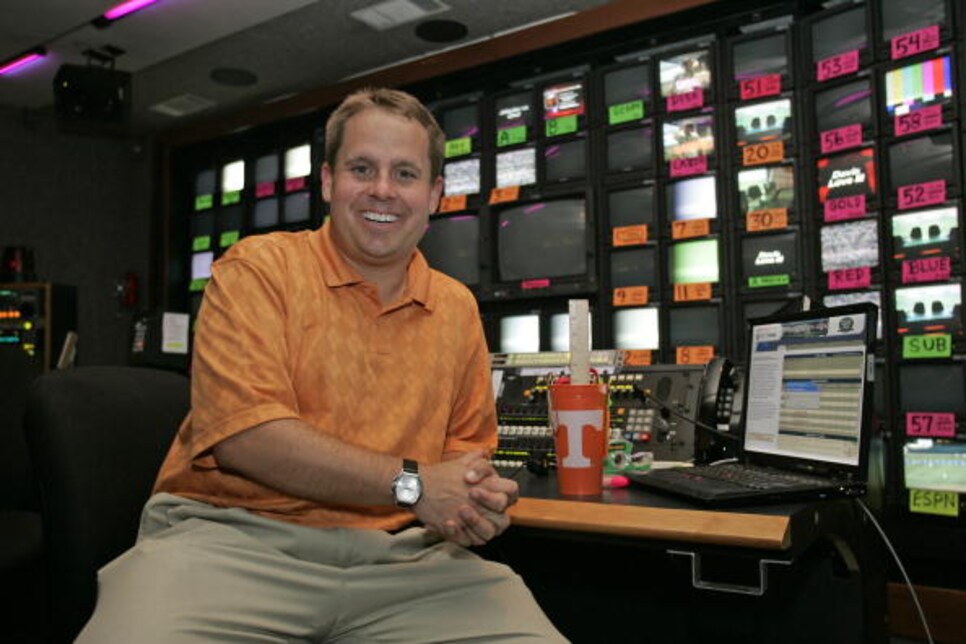 Packer splits most of his year overseeing early round PGA Tour coverage and the PGA Tour Champions, but relishes the broadcasting challenge of two weeks at Eugene Country Club producing men's and women's NCAA Championship golf.
His attraction to college golf stems from having gone to Houston on a golf scholarship before transferring to Tennessee. Then there is his dad Billy, who had a legendary 34-year association with CBS that saw the NCAA basketball tournament rise into a massive sporting event. And Packer says it's the most excited announcing crew of the year because nearly everyone played college golf and has begged on to the broadcast team, including vets John Mahaffey (Houston) and Lanny Wadkins (Wake Forest) on the men's side to Karen Stupples (Florida State) and Kay Cockerill (UCLA) on the women's side.
Packer prides himself on pacing a telecast, a constant beef of golf fans who miss Frank Chirkinian's rapid-fire effort to show as many shots as a possible. With college players Packer and his crew do not know, trying to pace the telecast means doing a lot homework.
"I'll spend my two days prior to the telecasts talking to coaches and players, watching their pre-shot routines. It's like cramming for finals in a couple days."
In his third year doing the NCAAs, Packer hopes the homework pays off in an artfully produced telecast that shows as many players and coaches getting their first-ever chance to shine on national television. As part of his producing duties in Eugene and beyond, Packer studies green-to-tee walks and other course-design elements to better gauge the best times to take commercial breaks.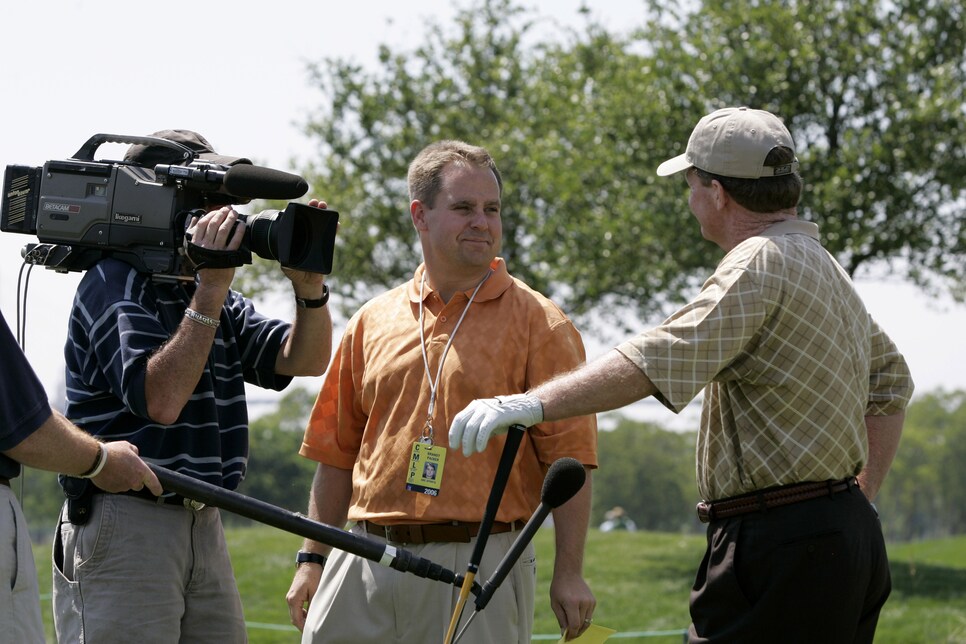 Packer is adamant "this is the premier amateur event in the United States" and feels the excitement of the "unbelievable" broadcast teams shines through. He saw his father cover 34 Final Fours with CBS and now understands why the legendary analyst became so emotional each year after the winning coach was interviewed.
"I thought it was because it meant so much to him and it did, but it was the sacrifices the coaches made that got to him."
Even though Brandt's wife, Erin, comes from a golf family as the daughter of amateur and senior golf great Allen Doyle, he rarely tees it up these days, preferring to spend off time doting on his 7-year-old daughter. Still, very much on his radar is the Rio Olympic golf.
With nine hours of coverage each day from Rio, Packer channels his passion for the Games -- he's been collecting Olympic pins since attending in 1984 with his dad -- into a broadcast worthy of golf's much-scrutinized return. But first it's Golf Channel's effort to create more interest in the college game.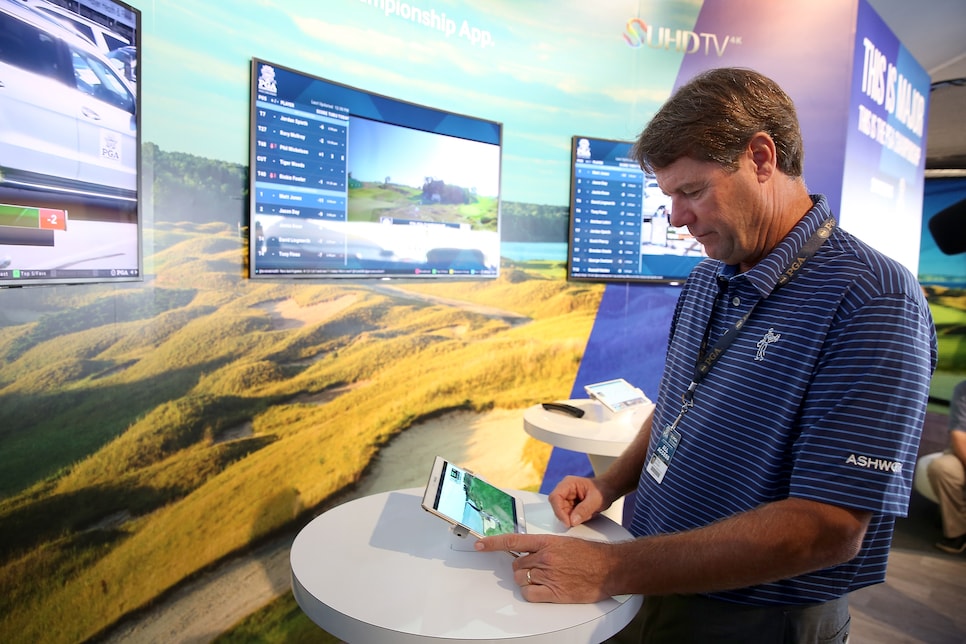 The U.S. Amateur Four-Ball Championship marks the debut of Paul Azinger and Curtis Strange to the Fox Sports golf team. Quarterfinal to final-match coverage from Winged Foot will also include the new pairing of lead announcer Joe Buck and Brad Faxon working with Azinger. Reporter Shane Bacon reports from the course, while David Fay and Holly Sonders also round out the coverage from one of America's most storied clubs.
Here is some recent drone footage of Winged Foot, commissioned by the club:
Fox Sports 1 Coverage, All Times EDT: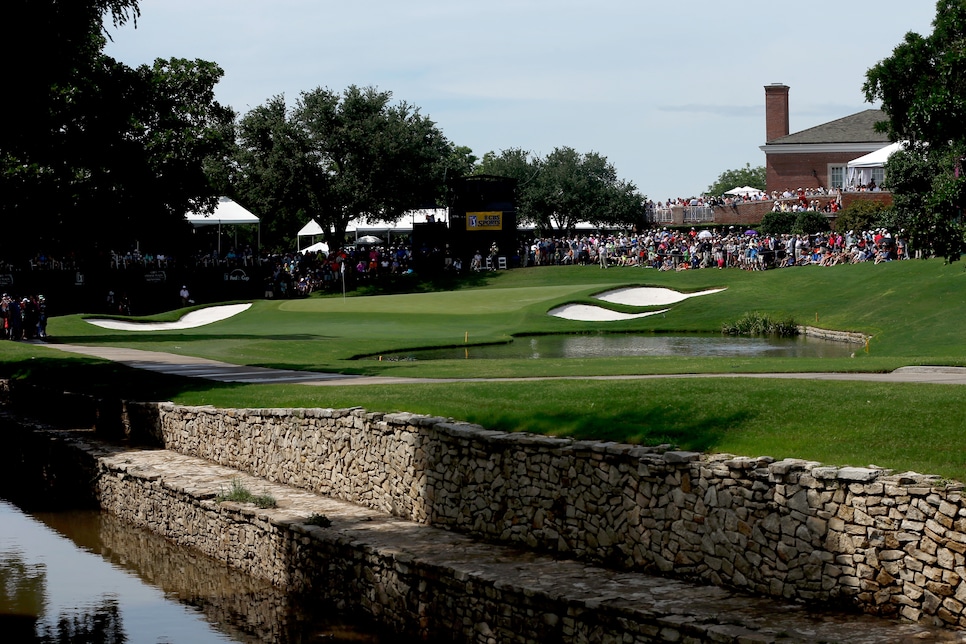 Dean & Deluca, aka The Colonial
A new sponsor has rescued one of the PGA Tour's most storied events. The frustrated, struggling and just plain cranky Jordan Spieth makes the commute to Fort Worth from his Dallas home to give the event a boost, with Adam Scott the co-headliner.
Golf Channel and CBS times, all EDT:
Thursday: 4 - 7 p.m. (GC)
Saturday: 1 - 2:30 p.m. (CG); 3 - 6 p.m. (CBS)
Sunday: 1 - 2:30 p.m. (GC); 3 - 6 p.m. (CBS)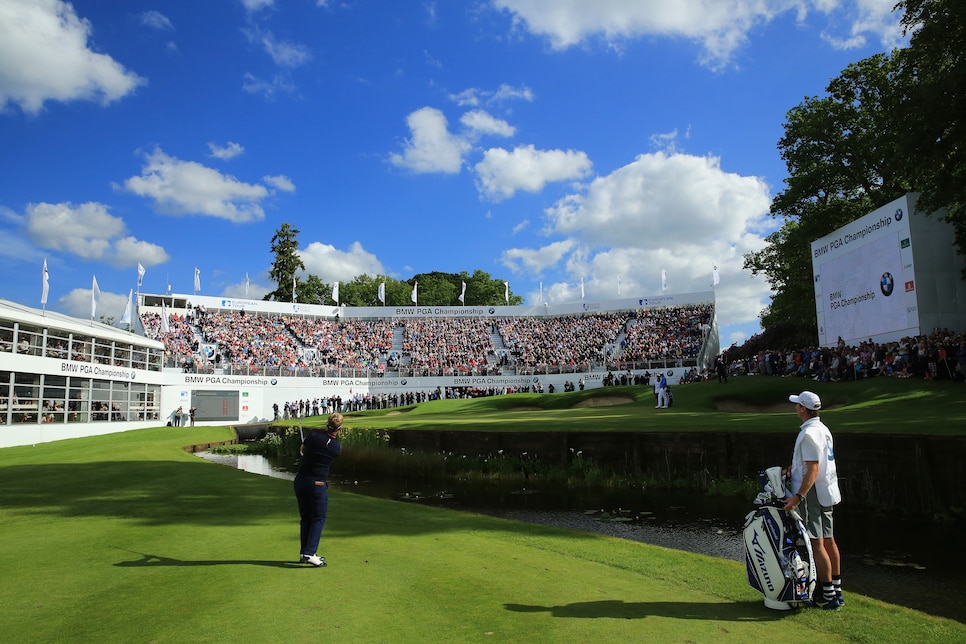 BMW At Wentworth Hurt By No-Shows
The European Tour's premier event won't be any less important in terms of money earned or Ryder Cup points gained (plus it comes with a U.S. Open exemption), but without Rory McIlroy (Wentworth-itis), Sergio Garcia (Wentworth-itis) and Justin Rose (back), Masters champion Danny Willett headlines.
The storied club has been plagued by controversy since new buyers took over, and is slated for yet another redo following this year's event when Ernie Els gets a second crack at bringing life back to H.S. Colt's mangled design. The European Tour's new chief, Keith Pelley, is vowing to make the event work even with most of the members and nearby residents upset with all things BMW PGA Championship.
Golf Channel has a full roster of their A-teams on hand, including Rich Lerner and Frank Nobilo.
All Golf Channel times EDT:
Thursday: 5 a.m. - 1 p.m.
Saturday: 7:30 a.m. - 12:30 p.m.
Sunday: 7:30 a.m. - 12:30 p.m.
The music is a bit much, but here's a nice Wentworth warm-up posted by the beleaguered club:
It's been just days since the last senior major, so naturally it's time for another. The Senior PGA Championship sees Colin Montgomerie, recently praised by Donald Trump for the way he wins majors, defending at Harbor Shores in Benton Harbor, Mich.
TV Times, note the weekend switch:
Thursday: 1 - 4 p.m. (GC)
Saturday: 2:30 - 5 p.m. (NBC)
Blatant Self Promotion Department, Callaway Live Edition
Yours truly joins podcast co-host Joe House in facing grueling questions from Callaway Live host Harry Arnett. The show airs live at 9 p.m. ET Tuesdays, starting with a fun run that includes an upcoming appearance by former PGA of America President Ted Bishop (May 31), broadcaster Rich Eisen (June 6) and Dick's Sporting Good's CEO Ed Stack (June 13).