LPGA Tour
Atthaya Thitikul could become the second teenage World No. 1, and she's not flinching at the opportunity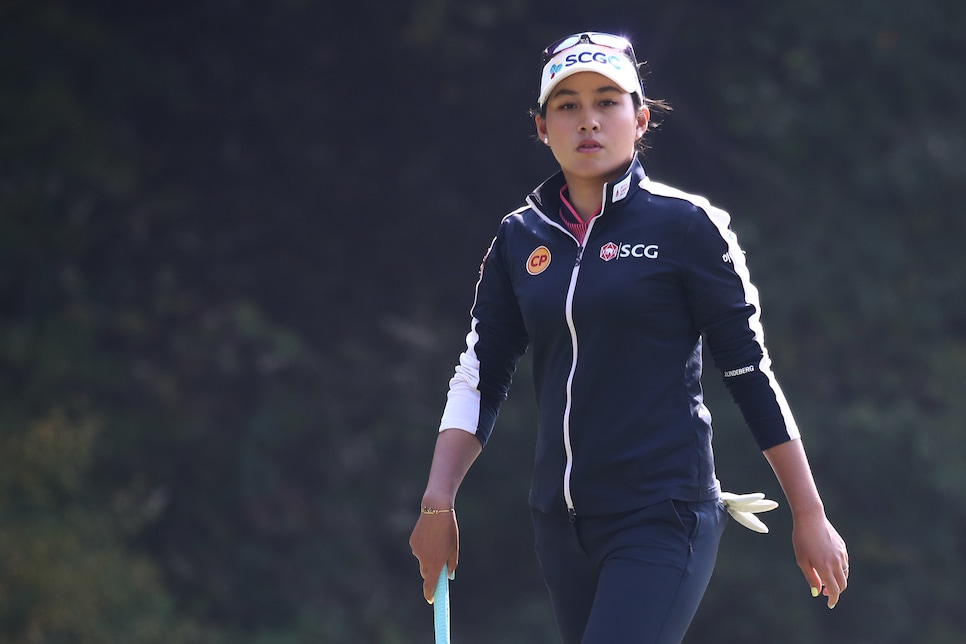 Oak Valley Country Club in Wonju, South Korea is a hilly golf course. Atthaya Thitikul is comfortable in that setting. The 19-year-old grew up playing golf in Thailand. Though the grass is different, the undulations of Oak Valley feel similar to mountain courses she played throughout Thailand. Her scores at the BMW Ladies Championship demonstrate her comfort: rounds of 63-71-67 have her at 15 under par through 54 holes with a one-shot lead over Lydia Ko and Andrea Lee.
If Thitikul were to win, it would be the rookie's third LPGA Tour victory. But more than the win is on the line on Sunday; Thitikul could become the new World No. 1.
According to the LPGA Tour, Thitikul has to finish in solo fourth or better to take over the No. 1 ranking currently held by Jin Young Ko. If Thitikul were to become World No. 1, she would be the second teenager to do it, Lydia Ko having been the first in 2015. Thitikul's pursuit of the top spot has been aided by Jin Young Ko withdrawing from the tournament and Minjee Lee currently sitting at even par in 51st place. Those are the only two players who could keep Thitikul from reaching the top of the world rankings, save from Thitkul herself.
While the title of best player in the world is within reach, Thitikul does not seen overwhelmed by the opportunity.
"I don't really care to be like No. 1 in the world at all because I play golf because I want to take care of my family. I want to feed my family. Whatever I am is fine. Even my family, they have a good life already," Thitikul said. "Ranking is not that important for me for real."
Her goals in golf don't have to do with becoming the best player in the world, which ironically might just make her climb to the top of the women's game that much easier. She would become just the second Thai player to reach No. 1, joining Ariya Jutanugarn who did it first in 2017.
Jin Young Ko, who has been No. 1 since January, could have kept Thitkul for passing her this week had she performed better in her first start in more than two months. Ko sat out to rest a sore left wrist and returned to this event in part because it's the only one played in her home country in 2022 and because she's the defending champion. But her scores suggest she was not ready physically to compete, as she posted an 80-79, her two worst rounds since joining the LPGA Tour in 2017. Ko had preliminarily entered the field in two of the final three events on the LPGA schedule—Pelican Women's Championship and the CME Group Tour Championship, where she's the defending champion as well—but her future schedule could be in limbo.