LPGA Tour
The LPGA Tour's global team event reappears on the schedule for 2023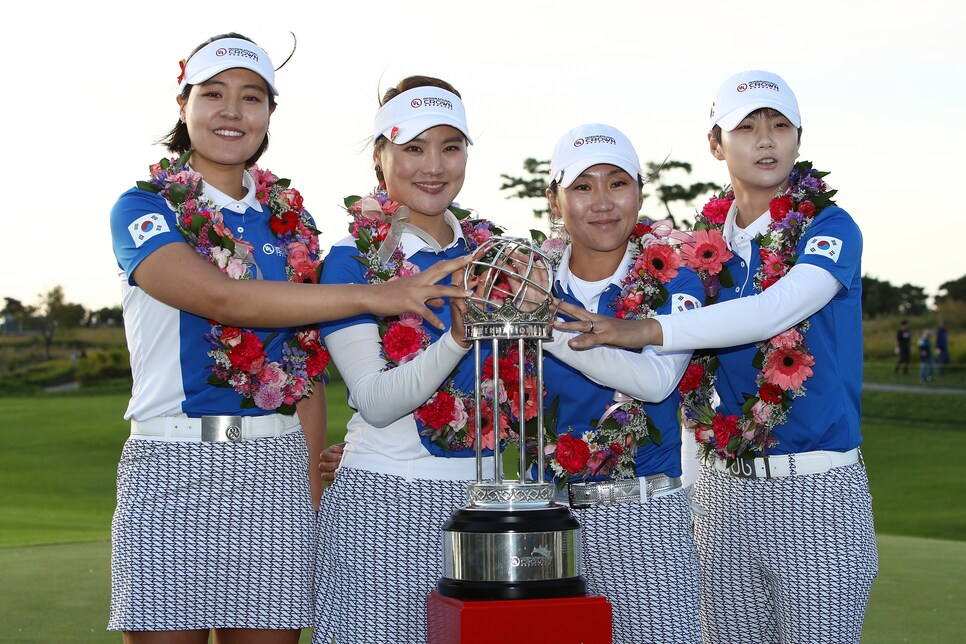 The South Korean team celebrates winning the international Crown in 2018.
Chung Sung-Jun
An event that disappeared from the LPGA Tour's schedule after 2018 will reemerge in 2023, with the Hanwha LifePlus International Crown to be played at TPC Harding Park in San Francisco next May. The last time the tournament was played was in 2018 in South Korea, and the home team won in a competition that features four players from each of the top eight countries in the world. Though the event was slated to be played in 2020, it was canceled due to the pandemic and wasn't rescheduled. Now it has a new sponsor in Hanwha.
"We are very happy to bring the International Crown back to our schedule and are incredibly thankful to our partners at Hanwha, TPC Harding Park and the San Francisco Recreation and Parks Department for their shared vision and dedication to providing our players and our fans with a world-class experience," LPGA Commissioner Mollie Marcoux Samaan said in a press release.
The countries represented at the tournament will be decided after the completion of the CME Group Tour Championship on Nov. 21, 2022. The top four players on the Rolex Women's World Rankings list from each country will be combined. From that list, the eight countries with the best average world ranking will be in the field. The actual players in that field won't be determined until April 2, 2023.
After the final round of the Palos Verdes Championship, the world rankings list will be consulted again, this time to select the top four players from each of the previously determined eight countries. That field of 32 will compete at the International Crown, May 4-7. The venue, Harding Park, has hosted several PGA Tour vents, including the 2020 PGA Championship and 2009 Presidents Cup.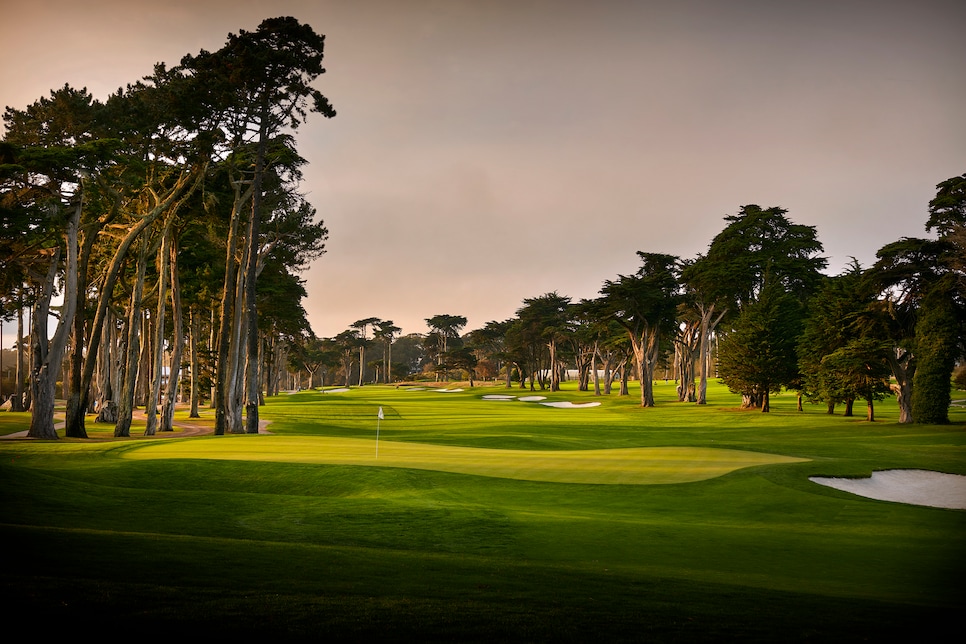 There are a lot of tournaments to be played before the field is determined, but if it were to be played now, the defending champions' team would look a lot different than it did in 2018. In Gee Chun, Sei Young Kim, Sung Hyun Park and So Yeon Ryu made up the Republic of Korea's winning team in 2018. If the teams were selected today, half of that team wouldn't be present. Instead, Jin Young Ko, In Gee Chun, Hyo-Joo Kim and Sei Young Kim would represent the Republic of Korea.
With the event being added back to the calendar, 2023 becomes a busy year for team play on the LPGA Tour. The Solheim Cup between the U.S. and Europe will be played in Spain in September. With the International Crown being held in May, other countries will get the opportunity to experience the thrills of team matches.