Q Series
Who's moving on, who's out, what's next: Everything you need to know halfway through LPGA Tour Q-Series
Any tour pro will tell you Q School is rough. The pressure of playing for a card can rattle the most talented golfers. And that pressure is what 110 women began facing last Thursday at Magnolia Grove in Mobile, Ala., with 45 tour cards on the line at LPGA Q Series. At the end of Sunday, the field has reached the halfway point in the two-week eight-round odyssey. Here's everything you need to know to catch you up on where things stand and prepare you for another 72 holes.
Two stages of Q-School have already been completed, leading into Q Series, which was formerly known as the Final Stage of Q School. The Q Series field is composed of LPGA Tour members who are ranked 101-150 on the 2021 LPGA money list, Symetra Tour members who are ranked 11-30 on their money list, any player who is ranked in the top 75 in the world who is not an LPGA Tour member and qualifiers who've advanced from Stage II. Four rounds were played this week, with the top 70 and ties getting the chance to play the second 72 holes, which starts on Thursday. All scores carry over into Week 2.
Here's a look at some of the bigger names who have gotten off to solid starts through the opening 72 holes of Q Series:
Pauline Roussin-Bouchard
Leading, 19-under 267
The 21-year-old Frenchwoman has a two-stroke lead through the first four rounds. She's a former No. 1 ranked amateur in 2020 who played two seasons at the University of South Carolina before turning pro this summer.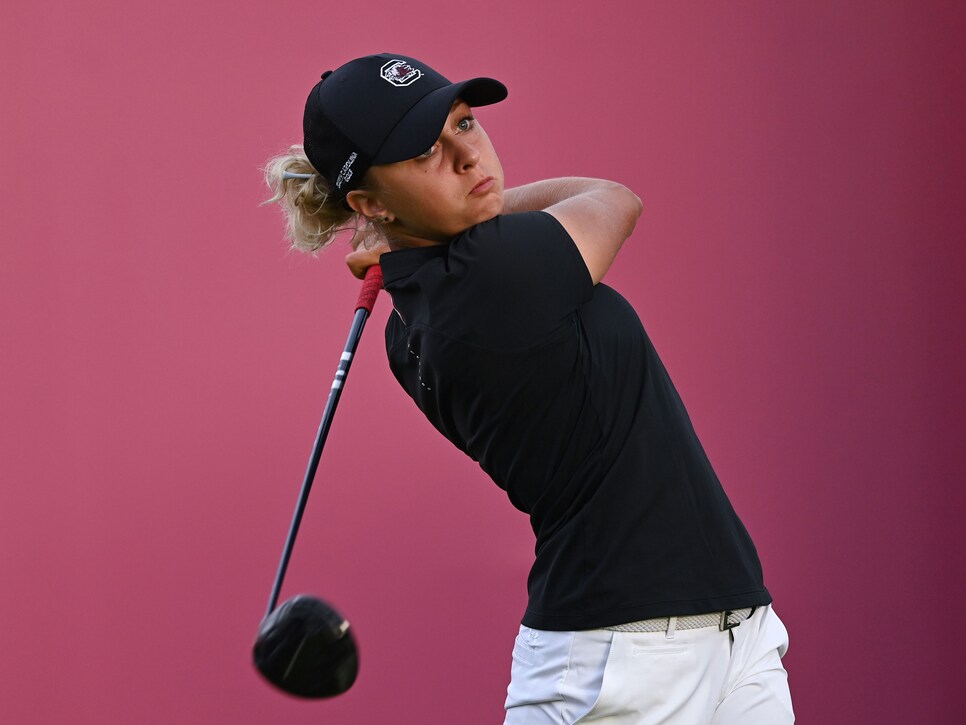 Hye-jin Choi
Second place, 17-under 269
You might remember her from the 2017 U.S. Women's Open, where the Korea LPGA Tour member finished T-2 as an amateur.
Kaitlynn Papp
T-11, nine-under 277
Papp graduated from the University of Texas in 2021 and turned professional. She was the low amateur at the 2020 U.S. Women's Open, finishing an impressive T-9.
Bianca Pagdanganan
T-19, seven-under 279
Pagdanganan was an LPGA rookie starting in 2020, a strange year to be introduced to the tour. But she played well, highlighted by a third-place finish at the LPGA Drive On Championship-Reynolds Lake Oconee, but couldn't sustain that momentum into 2021, where she had just one top-25 finish.
Hinako Shibuno
T-24, six-under 280
In 2019 at the AIG Women's Open Championship, Shibuno became an incredibly unlikely, and incredibly likable, major champion. At the time, she turned down status on the LPGA Tour to continue playing at home on the Japan LPGA Tour, but is now looking to earn it for the 2022 season.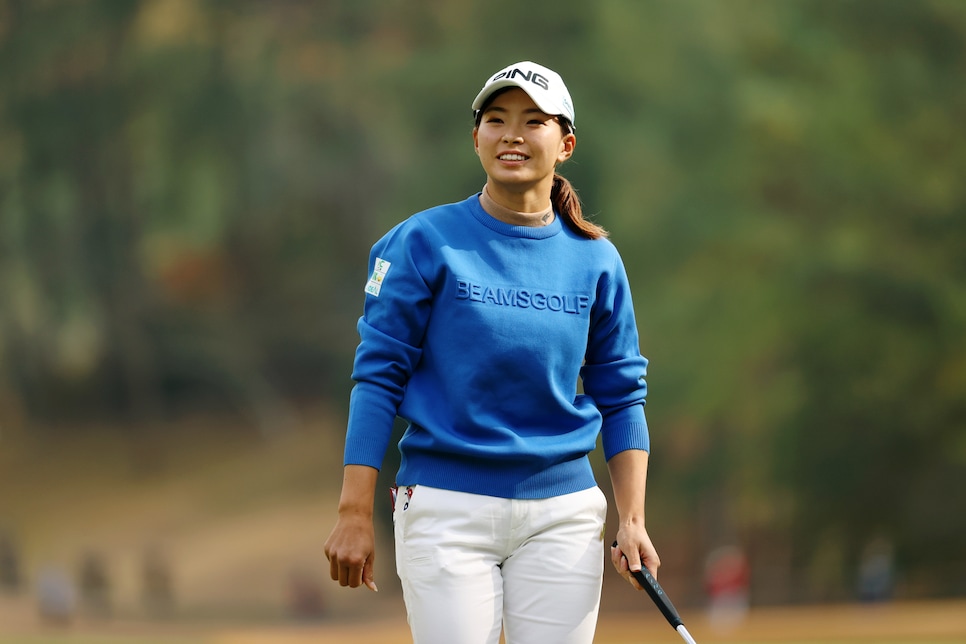 Emily Pedersen
T-24, six-under 280
The 25-year-old from Denmark plays on the Ladies European Tour and was a member of the victorious European Solheim Cup team, going 3-1-0 in September at Inverness Club
Anne van Dam
T-35, four-under 282
A video of van Dam's swing went viral on social media, with many saying she might have the best move in golf right now. She's also among the longest hitters on the LPGA Tour. Still, none of this has translated into on-the-course success for the 26-year-old from the Netherlands, who joined the tour in 2019; she's had only one top-10 finish in 2021.
Gina Kim
T-52, even-par 286
Kim is one of five amateurs moving on to the final 72 holes of Q Series. She's a senior at Duke who if she earned a LPGA card can defer her status until after completing her college season in May.
Who didn't make the cut to get to the final 72 holes?
The cutline came at one-over 287. Players outside the cut line can't earn LPGA cards but will have some status on the Symetra Tour in 2022.
Haley Moore
T-75, two-over 288
Moore gained attention in 2018 when she won her match at the NCAA Championship to clinch the team title for her University of Arizona team. She joined the LPGA Tour in 2020 and has used her platform to speak out against bullying.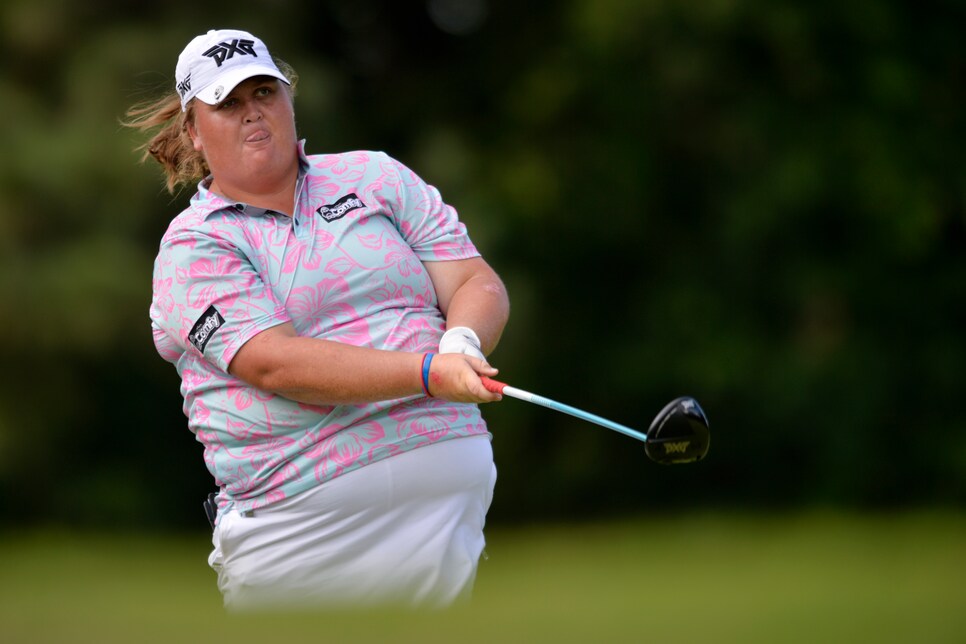 Tiffany Chan
T-75, two-over 288
Chan became the first woman from Hong Kong to earn her LPGA Tour card when she qualified for the tour in 2019. She is a two-time Olympian.
Sierra Brooks
T-81, three-over 289
While attending the University of Florida, Brooks was runner-up at the 2019 NCAA Championship. Earlier that year, she finished T-10 at the inaugural Augusta National Women's Amateur. She joined the Symetra Tour in 2020, and had five top-10 finishes in 2021.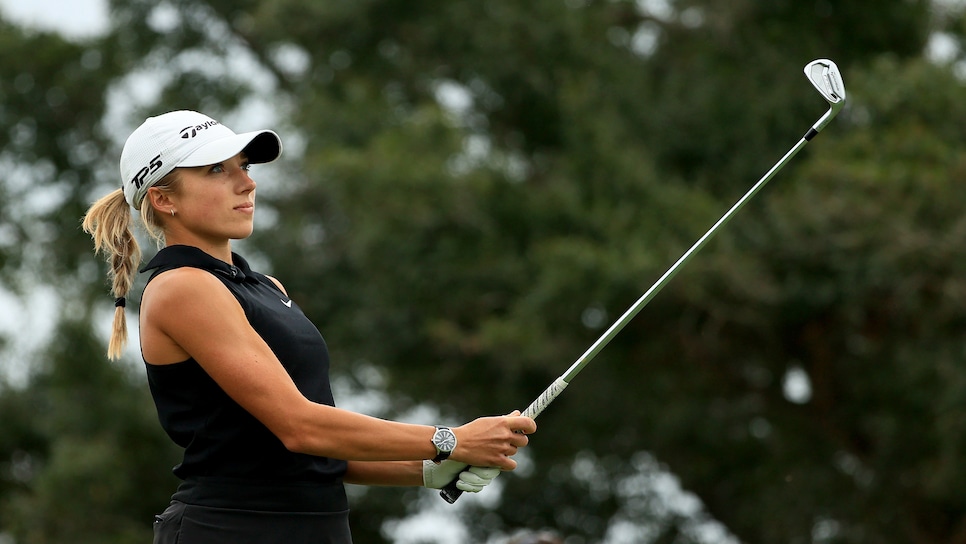 Louise Ridderstrom
T-89, five-over 291
Riddestrom, from Sweden, joined the LPGA Tour in 2019, her best finish was 18th that season.
Play resumes Thursday at with the top 45 players and ties from the next 72-hole event earning LPGA status for 2022. Players who finish T-20 and below will get Symetra Tour status.