LPGA Tour players rally around caddies to provide financial support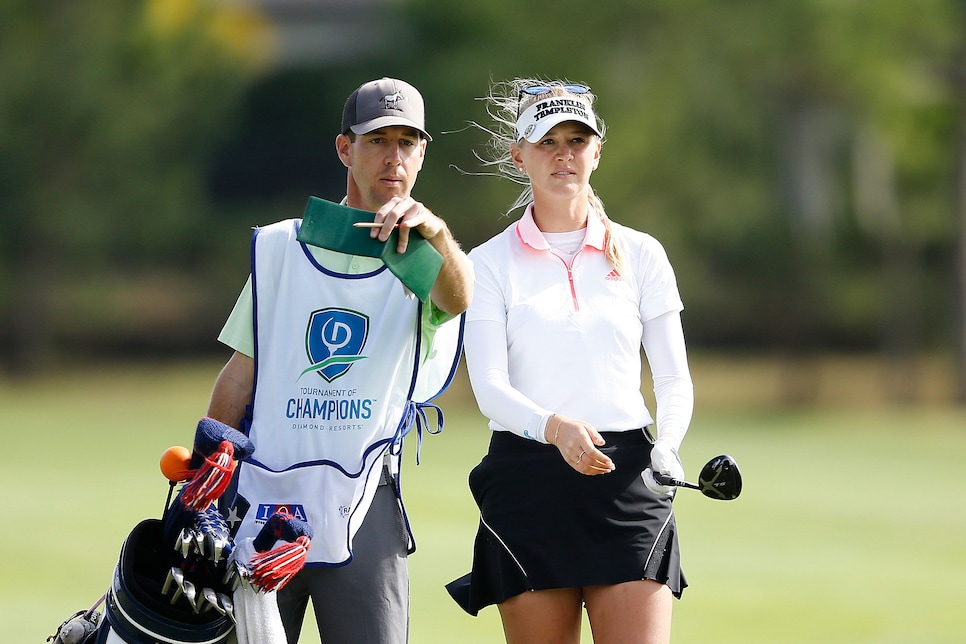 The LPGA Tour hasn't held a tournament since February due to coronavirus, and the restart of its 2020 season is not scheduled to begin until the end of July. Needless to say, that's a long time to go without a paycheck. Financial assistance has been provided to the players, who have been able to borrow against future earnings. But they're not the only ones who have been out of work all this time. So, too, have their caddies.
To help them out, the LPGA Tour has put together the Caddie Relief Fund. In the last few days, tour pros have come out on social media to help support the cause and raise money. Dozens of players have taken to Instagram—including Michelle Wie, Amy Olson, Paula Creamer, Hannah Green, Jessica Korda and Caroline Masson—to post images of their caddies and notes about how their successes wouldn't be possible without them.
Perhaps no one put it better than Jane Park: "The @lpga_tour family wouldn't be complete without the caddies," she wrote. "Whether they're trying to talk us off the ledge after a bad shot, carrying 10lbs of snacks in the bag or telling us how stupid we are being they're an integral part of our success as players."
You are using an unsupported version of Internet Explorer. Please upgrade to Internet Explorer 11 or use a different web browser.