The Loop
LPGA star Lydia Ko gives the most curious reason yet for shutting down a Twitter account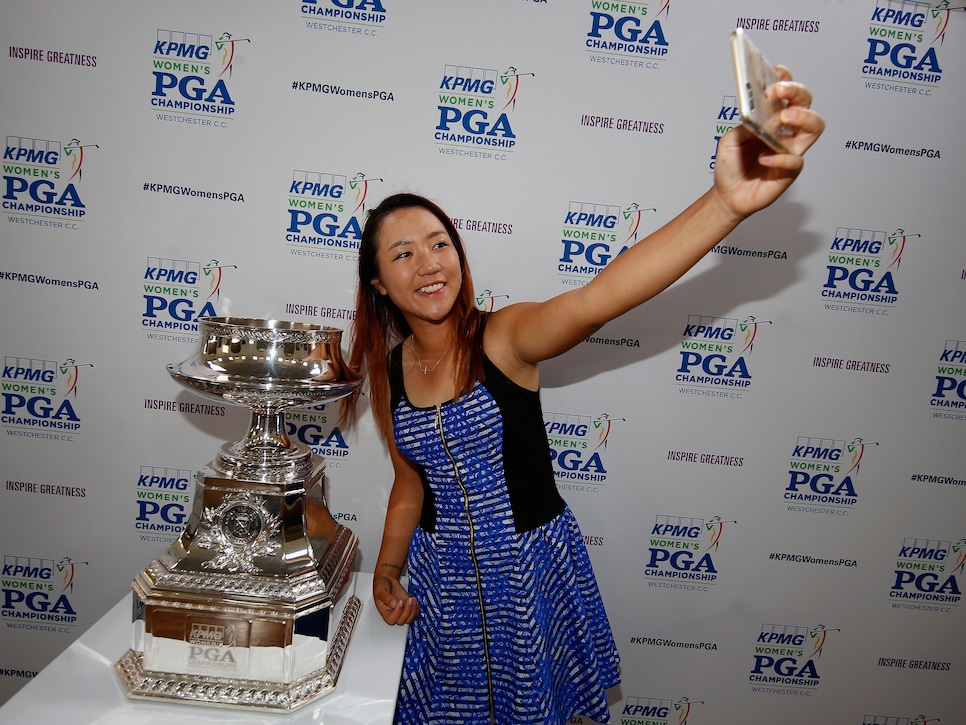 Athletes and celebrities shut down their Twitter accounts all the time, but Lydia Ko managed to give a reason for leaving the social media service we've never heard before. Apparently, the app was clogging up her cell.
Taking up too much storage on her phone? Really?
To be fair, I launched a full investigation into the matter (by checking the storage on my own phone), and Twitter does take up about three times the space Instagram does. Still. . . how much space is on your phone, Lydia? Have you not upgraded to at least 128 gigabytes by now? You're a two-time major champ!
"I actually did it because I wasn't really on Twitter that much," Ko said after shooting an opening 68 at the ISPS Handa Women's Australian Open. "I actually spend most of my social media time on Instagram.
"That was kind of the reason why, it was taking up storage on my phone, too. There's no point me having it when I wasn't interacting with fans there."
Ko, who turns 21 in April, became the youngest No. 1 in pro golf history at 17, but has fallen to No. 10 in the most recent Rolex Rankings. She began her 2018 debut this week by revealing she had a new swing instructor and caddie. Ko did the same thing before the beginning of 2017 and had her first winless year on the LPGA, prompting many to question all the changes so early in her career. We're happy to see she got off to a good start to the new season, but if she's really running low on storage, her next big change might want to be in the phone department.