News
LPGA rookie of the year Sung Hyun Park leads LPGA CME Tour Championship, two other rookies contending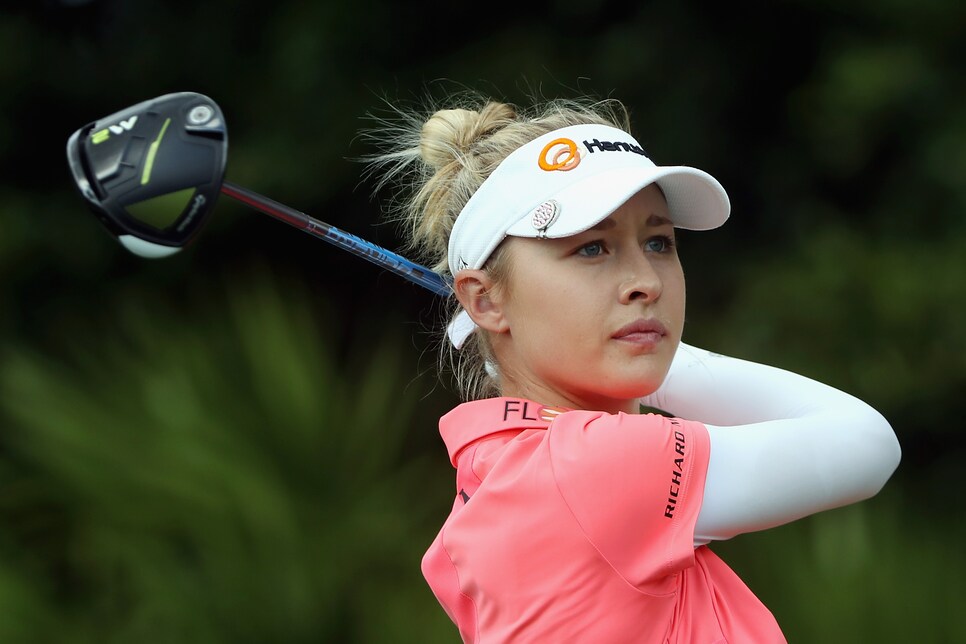 NAPLES, Fla. -- Three rookies, including tournament leader Sung Hyun Park, are in the top six at the LPGA CME Tour Championship heading into the weekend at Tiburon Golf Club.
Park, the LPGA rookie of the year, shot a seven-under par 65 to open a three-stroke lead, while two other rookies, Nelly Korda and Madelene Sagstrom, are part of a three-way tie for fourth, four strokes back.
How is it that rookies play like veterans?
Caroline Masson, who is in a two-way tie for second with Sarah Jane Smith, said one of the reasons is that rookies are coming onto the tour better prepared than they once were.
"It's super impressive," Masson said. "At the same time, rookies – I mean, I was a rookie [in 2013] and I'd already played three years on the European Tour."
The best example of that is 24-year-old Park, who came to the LPGA this year after successful years on the Korean LPGA. She plays with a fearlessness and confidence otherwise unexpected from a rookie. But not only did she have experience winning against competitive fields, she already had a fan club, members of which traveled from South Korea to watch her win the U.S. Women's Open. It was the first of her two wins this season. Of course, she's had to deal with adjusting to the travel and moving to Florida, but she arrived on the LPGA with a seasoned game.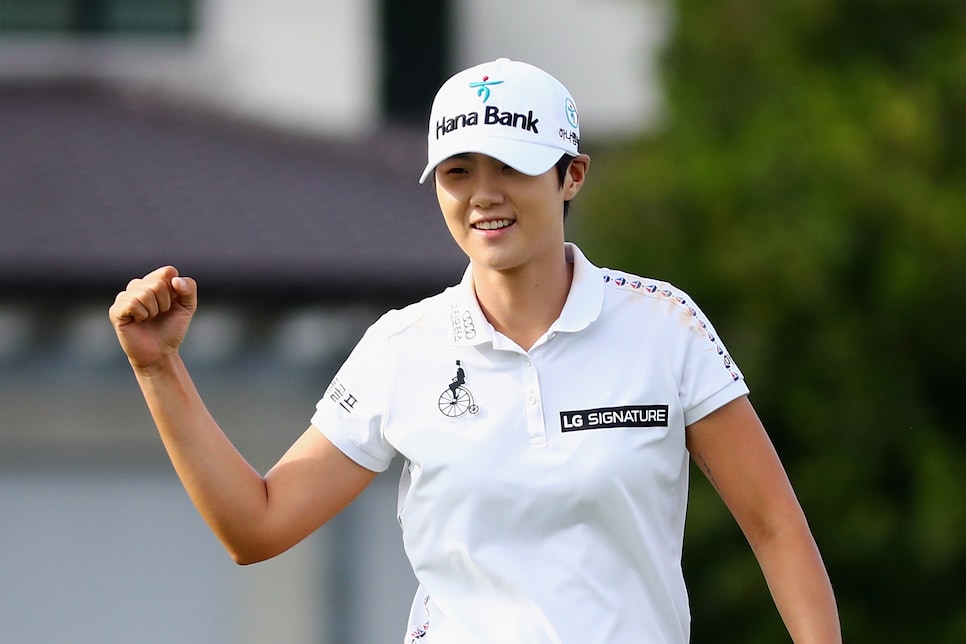 Meanwhile, Korda, 19, played on the Symetra Tour and finished high enough on the money list to qualify for the 2017 LPGA Tour season. Her comfort level is boosted from watching her 24-year-old sister, Jessica, play on tour since 2011.
"To be honest, I never actually really felt like a rookie because I knew everyone out here," Korda said after her round of 66 on Friday.
Korda finished T-5 in her first LPGA event and has been in contention several times.
"Everyone welcomed me because I've been watching my sister out here for a really long time," she said. "So I've never really felt like a rookie. Obviously, I have the 'rookie' right next to my name, but I feel pretty comfortable out here."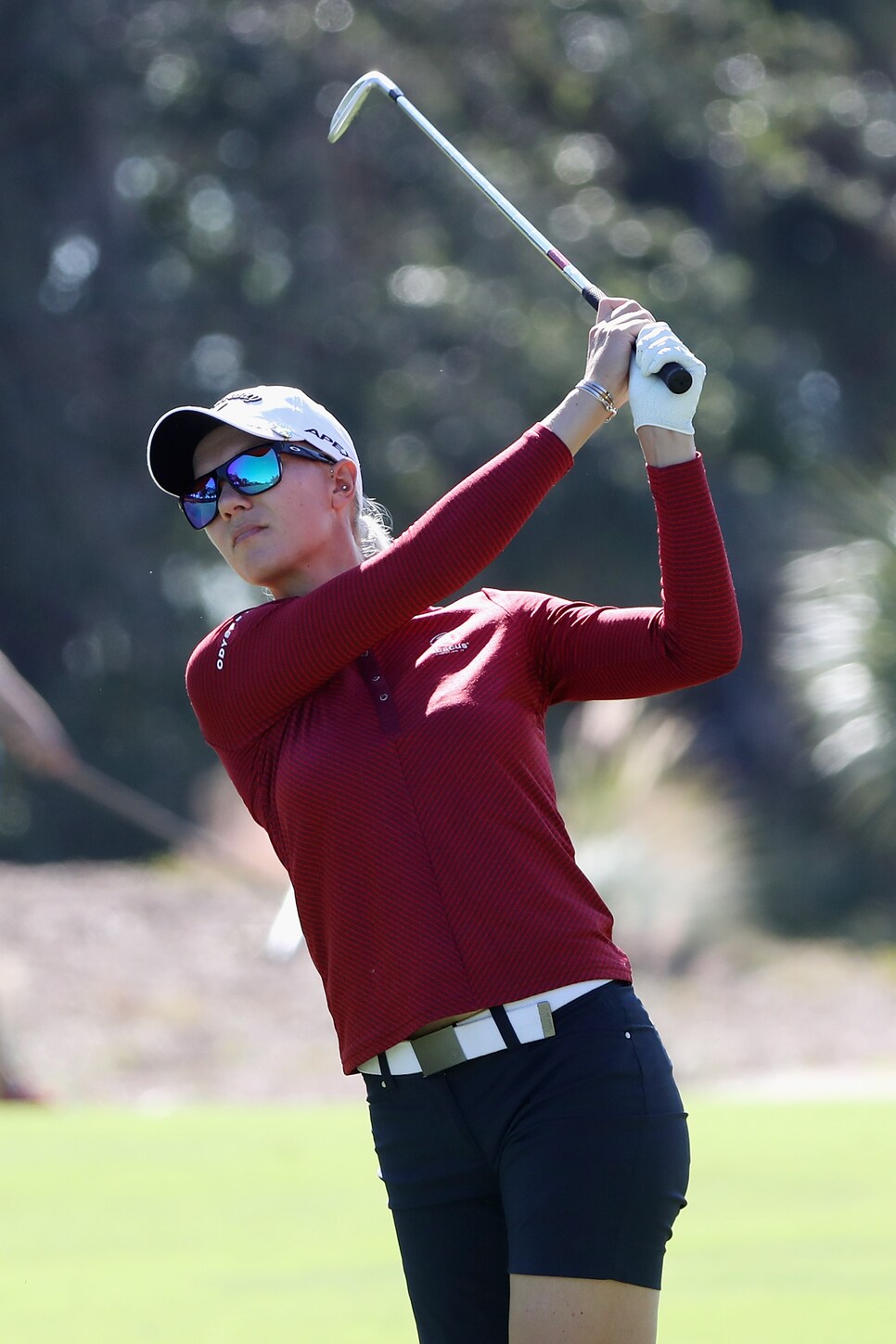 Of the three, Sagstrom feels the difference from where she was at her first event to where she is now. She missed her first three cuts as an LPGA pro, but went on to finish in the top-10 five times this season.
"I grew up playing a lot for the Swedish National Team, and you have the support system and they're always right there and you travel in a group," said the 25-year-old. "Then I went to college, and if I played bad one day there are four other girls still there. Then like, boom, you're on your own. You're like, 'Oh, wow. What do I do now?'
"It's definitely a big transition. You go from having all these people around you that support and believe in you, and then you get put out and, Okay, you're done. Go play pro. You're like, 'Oh. But what if I don't believe in myself right now?'"
But even for how difficult those first few months were, Sagstrom was able to steady herself and remain sharp enough to be in contention going into the weekend of her first tour championship.
"I trust my game, and I especially trust that even if I don't feel on top, I can still play well. I've proven that to myself a bunch of times. I feel at home. I feel more like I have a place out here."