LPGA Q-series
Here's the latest heartbreaking Q-school DQ coming out of LPGA Q-series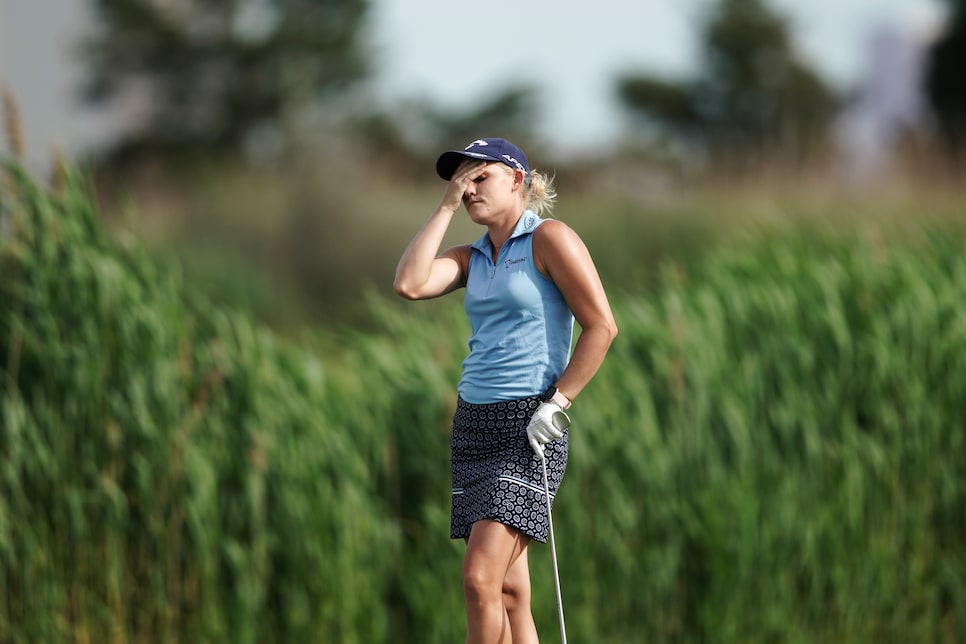 There will always be heartbreak associated with Q school, but even aside from the pressure-packed, anxiety-filled play on the course, it seems like the LPGA's Q-Series in Mobile, Ala., has had more than its fair share of unfortunate off-the-course events this year.
On Friday after the second round at the Robert Trent Jones Trail's Magnolia Grove facility, 26-year-old Alana Uriell signed for an incorrect scorecard—giving herself a par instead of a bogey at Magnolia Grove's Falls course, first reported by Golfweek. Uriell was sitting in 18th place, with the top 70 this week making the cut, and the top 45 after the second week securing LPGA Tour status for 2023.
This blunder comes after the beginning of the week when LPGA hopeful Gabi Ruffels, sister of tour pro Ryan Ruffels, realized as she was traveling to LPGA Q-series that her name did not appear in the player portal. Her team had not completed the registration as previously thought.
We can't imagine what kind of heartbreak will be coming out of Alabama over the next couple of weeks. We just know it'll be brutal … as Q school always is. Brace yourself.
Editor's Note: A previous version of this story indicated that the LPGA player would not have been DQd for signing an incorrect scorecard. That was not correct: A Model Local Rule in the 2023 Rules of Golf update can be put into effect to prevent a player from being DQd for forgetting to sign a scorecard, not for signing an incorrect scorecard.