Obituary
LPGA Tour pioneer Shirley Spork has died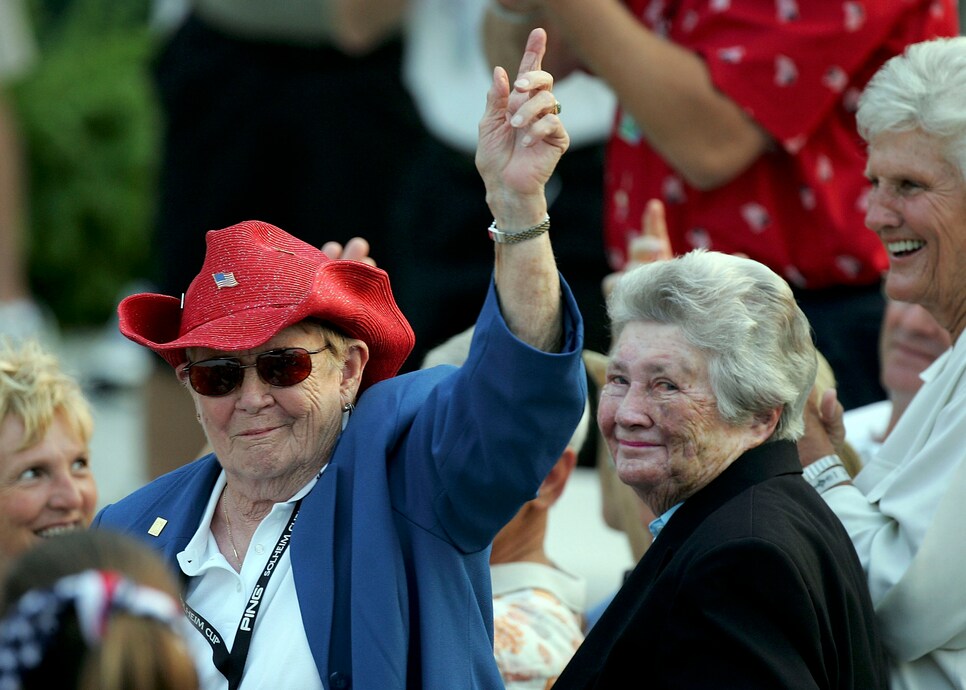 Shirley Spork (left) and Louise Suggs, two founding members of the LPGA, are seen during the Opening Ceremony for the 2005 Solheim Cup.
David Cannon
The LPGA Tour lost one of its 13 founders on Tuesday. Shirley Spork passed away in Palm Springs, Calif. She was 94 years old.
Not only was Spork one of the LPGA Tour's founders, she also created the LPGA Teaching & Club Pro Division. The program is vibrant: There are more than 1,800 LPGA teaching professionals across the country today. Spork continued to teach into her 90s and still attended LPGA events, notably being greenside at the 18th to shake players' hands at the Cognizant Founders Cup.
Spork, who grew up outside of Detroit, turned professional after attending what is now Eastern Michigan University. She had her best finish in a major at the 1962 Women's PGA Championship, where she finished second. Her teaching career brought accolades, as well. She was named LPGA Teacher of the Year in 1959 and earned the honor again 25 years later in 1984.
"Not only did she attempt to improve my swing, but from the moment I met her she made it clear that she was there to help and to provide guidance, wisdom and support," LPGA Tour Commissioner Mollie Marcoux Samaan said. "She embraced me into the LPGA family with enormous kindness and spirit, like she has done to so many others throughout her life. For this, I will be forever grateful."
Two weeks before Spork passed, it was announced that she, along with the other 12 founders of the tour, would be inducted into the LPGA Tour Hall of Fame.