lpga tour
With Kia's sponsorship deal over, LPGA has decisions to make about California event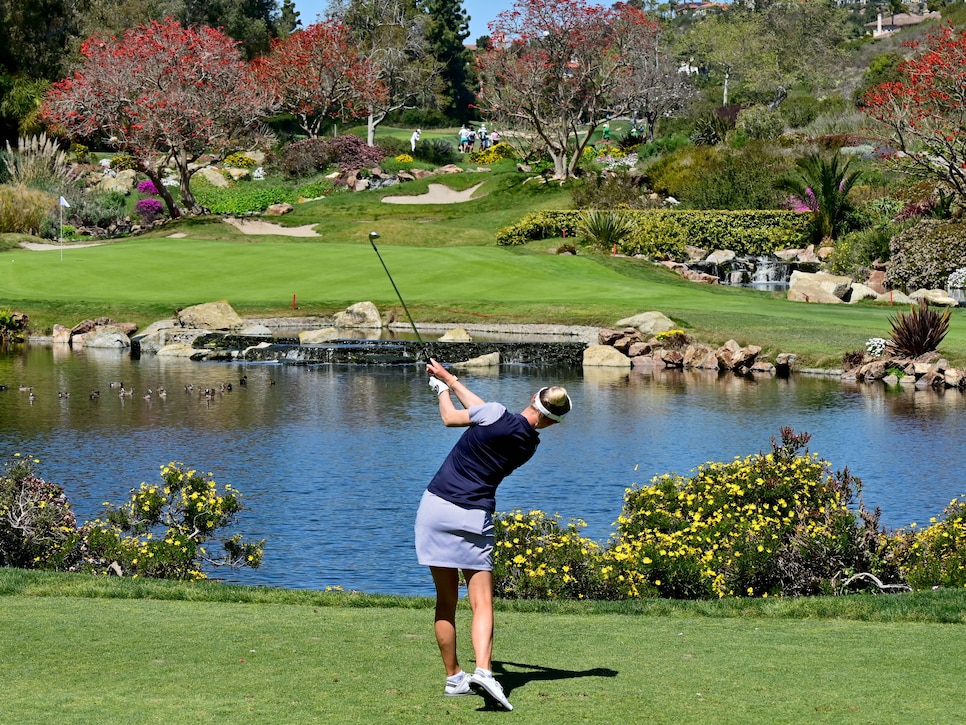 CARLSBAD, Calif.—It was a tough year to be a golf tournament in transition. In 2020, Kia was in the final year of its contract to sponsor the LPGA Tour's annual event in north San Diego County. Then the COVID-19 pandemic hit only a couple of weeks before the Kia was scheduled, and the tournament was first postponed and then canceled.
The buildout for the Kia had begun at Aviara Golf Club last March, and all those hospitality areas that were supposed to be filled with Kia executives and their associates—as well as paying customers—were sadly taken down, completely unused.
Kia didn't abandon the LPGA, agreeing to extend another year to be able to stage the tournament this week. But with no fans or sponsors able to attend because the local government wasn't comfortable as the pandemic continues, it's not as if the LPGA and Kia got to finish with a bang.
Will Kia return? Or does the LPGA need to go looking for a new sponsor for an event the tour owns and very much wants to keep alive?
"One way or another, we will be here," Lindsay Allen, the event's tournament director, said on Sunday.
Allen said there are ongoing talks with Kia and that the relationship has been strong. She said Kia CEO and President Sean Yoon has personally enjoyed the association with the LPGA. "You get a good vibe about it," Allen said. Prior to COVID-19, Kia had 15 groups play in the Wednesday pro-am here, rewarding many of its top employees and car dealers from around the world.
But it's now two years that the perks of the tournament have been unavailable, and yet many of the costs have remained, though they were less this year because the tournament planned to be heavily scaled back. Also, it is fairly common for a tour event and its sponsor to announce a re-up deal before it expires. That has not happened wth the Kia Classic.
There was another issue this year with the Aviara course. Usually in pristine condition in March, the track suffered by not being overseeded in the winter. There was a plan to renovate the course immeditately after the 2020 Kia, but the arrival of COVID-19 scrapped those plans. The spotty fairway conditions forced the LPGA to allow preferred lies for the week, but the expectation, Allen said, is that the overseeding will definitely be done before the 2022 event.
The LPGA has strong motivation to keep the tournament in the schedule. For the 11 years of its existence, the Kia Classic has served as the lead-in to the season's first major, the ANA Inspiration, a two-hour drive from Carlsbad. Nearly all of the world's top players compete here regularly, and the list of winners is strong. Among them: Yani Tseng, Anna Nordqvist, Cristie Kerr, Lydia Ko, Mirim Lee, and this year's champ, Inbee Park.