News
LPGA event canceled after Chinese government denies permit approval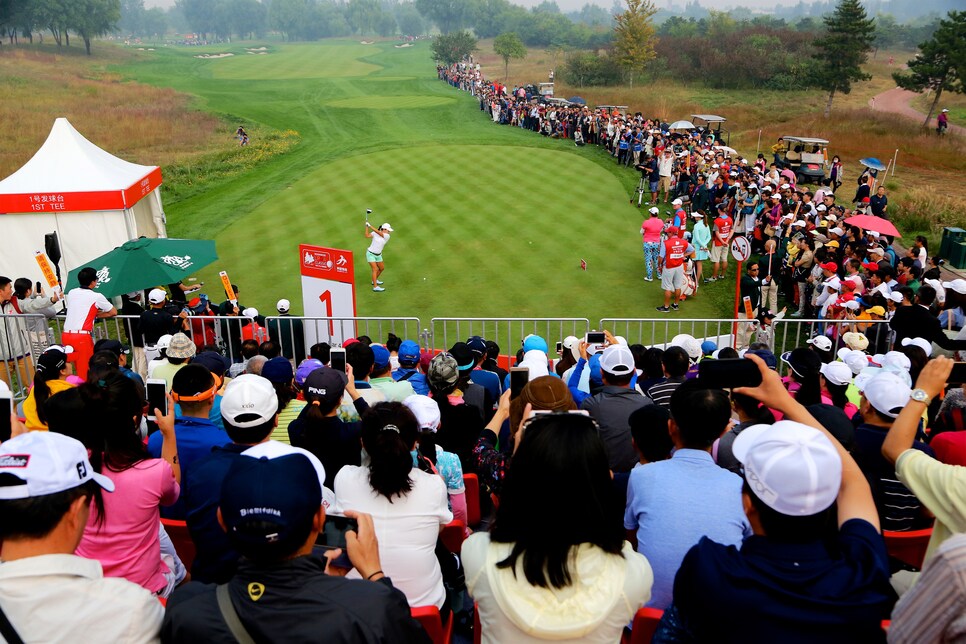 LPGA officials announced on Tuesday that the Alisports LPGA tournament, scheduled to be played in Shanghai from Oct. 5-8, has been canceled. According to LPGA commissioner Mike Whan, the tournament was unable to obtain permit approval from the local district government to hold the event.
"The hardest part about this news is that we have a title sponsor, a tournament operator, a TV production group and a host venue all set to go," What said in a statement. "However, in China, sporting events of this nature cannot take place without approvals at multiple levels—and the local approval was denied."
Whan did not go on to detail exactly why the event was denied approval by the local government.
Previously, the tournament, started in 2013, was played outside of Beijing and was known as the Reignwood LPGA Classic, but this season it was announced that it was moving to Shanghai. The event has been on the schedule since the beginning of the year, and was supposed to have a $2.1 million purse. In-Kyung Kim of South Korea won the title in 2016.
Though the last-minute cancelation is disappointing, currently the plan is for the event to return in 2018.