The Loop
Louise Suggs at the Masters
Augusta, GA. The early star of the Masters is someone who has never played the tournament, but was one of the last people to play golf with Bobby Jones. Louise Suggs, one of the 13 founders of the LPGA, stole the show Wednesday night at the annual Golf Writers Association of America dinner when she received the William D. Richardson award for contributions to the game of golf.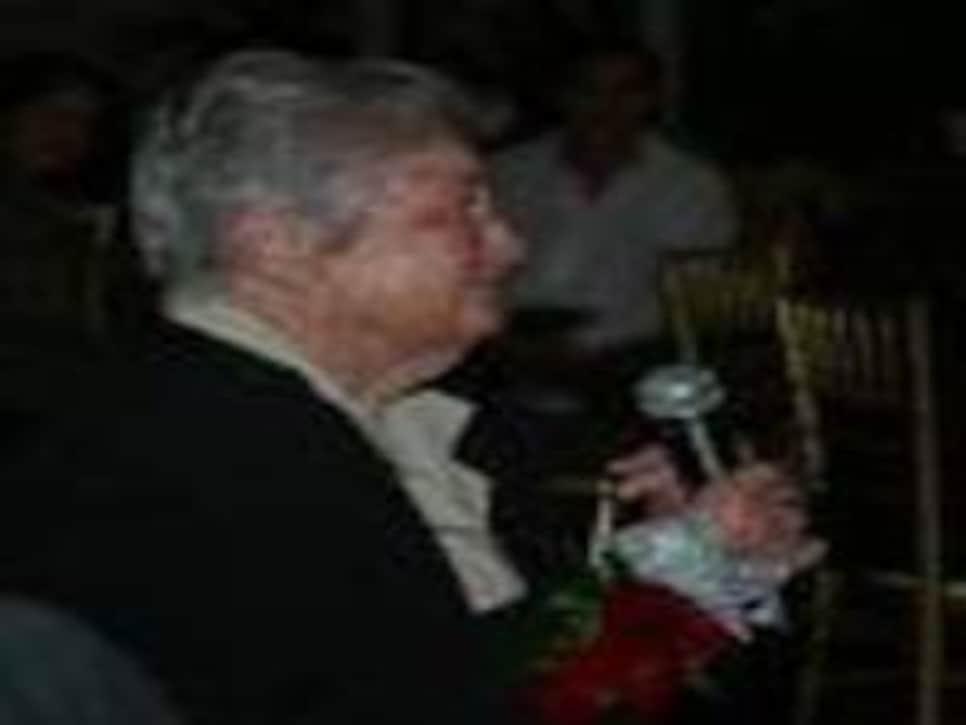 "All I know is there is more than one Tiger in the room tonight," the 84-year-old Suggs told about 400 people at the dinner honoring the best players and writers of 2007, referring to the tiger-print jacket she was wearing--and perhaps to her golf game. Tiger Woods was at the dinner to receive his one billionth Player-of-the-Year award. Suggs told the story of the time she defeated Sam Snead in an exhibition played on an executive course in Palm Beach. Snead was less than gracious in defeat, complaining about being beaten by a woman. "So I said to him,'Sam, why are you so upset? You didn't even finish second,'" Suggs reminded him.
Earlier yesterday Suggs, who went to her first Masters in 1939 and played Augusta National many times, sat in a chair outside the clubhouse and held court as a who's who list from the world of golf stopped to pay tribute, Jack Nicklaus among them. When Ben Crenshaw asked Suggs to demonstrate her grip--know as a textbook-flawless way to hold the club--and exchanged an admiring glance with Ben as she grasped an imaginary club.
When it was suggested to Suggs that she was "on a roll", having now won both the Richardson and the prestigious Bob Jones award from the USGA last year, she replied: "I'm more famous now than when I was famous."
Maybe not. Suggs won 58 LPGA events, including 11 major championships, as well as a bushel of major amateur tournaments. She played East Lake Country Club many times with Bob Jones, and was in the foursome with him during his last round of golf in 1948.