OWGR
Louis Oosthuizen isn't done worrying if he'll stay in the OWGR top 50 at year's end after 72nd hole bogey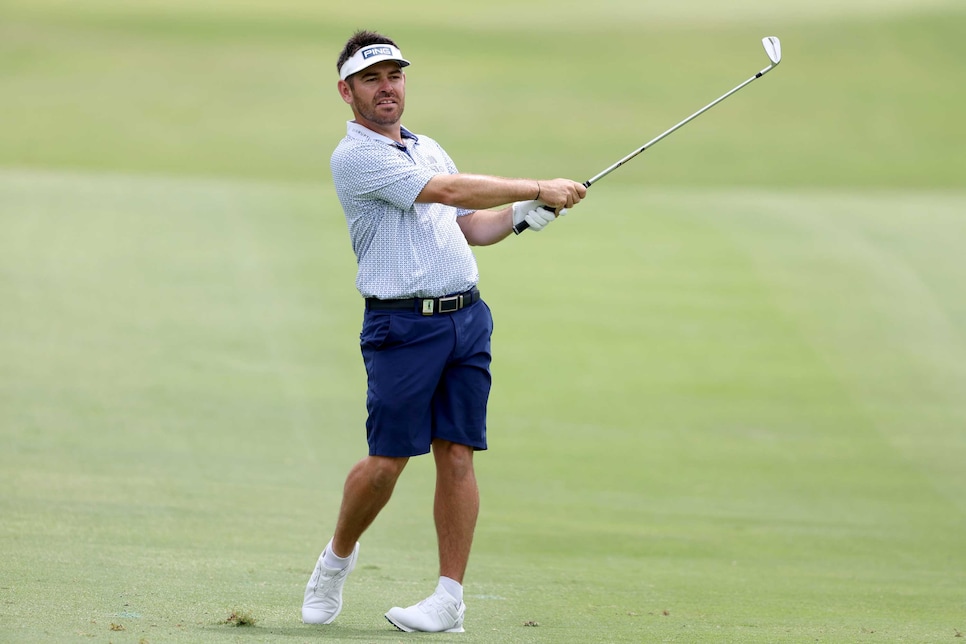 Louis Oosthuizen has a little more waiting to do before he'll know for certain if he ends the year in the top 50 in the Official World Golf Ranking—and likely secure a spot in the field at the Masters next April. And he has a bogey on the final hole of the Alfred Dunhill Championship in South Africa to thank/blame for it.
The 40-year-old South African is among several players who joined LIV Golf this summer and have subsequently slid down the OWGR since LIV events don't offer them points. Oosthuizen was 21st at the start of June but has fallen to 50th this week.
Desperate to secure his top 50 status on the final OWGR list of 2022, a milestone that Augusta National traditionally has used to invite players to compete in the Masters, Oosthuizen signed up to play in the Dunhill, co-sanctioned by the DP World Tour and Sunshine Tour and offering OWGR points. And he was having a great final round on Sunday at Leopard Creek Country Club, shooting five under through the first 17 holes to move into fourth place after starting the day in a tie for 10th. But on the par-5 18th at Leopard Creek Country Club, a hole with an island green, Oosthuizen hit his approach into the water. After missing a 15-footer for par, the bogey 6 (his third on the hole for the week) slid him from a T-4 position to T-7.
Based on preliminary calculations from the OWGR, Oosthuizen is projected to finish 50th in the final ranking (he'll be 48th in the ranking that comes out on Monday), but with a caveat. Fellow South African Dean Burmester, who also finished T-7 at the Dunhill after a bogey-birdie finish, is currently projected to finish 53rd in the OWGR. Burmester, however, is playing in next week's AfrAsia Bank Mauritius Open, another co-sanctioned DP World Tour/Sunshine event. If he wins the event, he could jump Oosthuizen and knock his countryman to 51st.
Potentially, Oosthuizen might try to get into the Mauritius event at the last minute, just to shore up his position. Interestingly, if he were to do that, he could potentially put another LIV golfer clinging to top 50 status in jeopardy of falling out. Kevin Na is projected to be 49th in the final OWGR list. If Burmester and Oosthuizen played well at Mauritius, they could both jump Na and drop him to 51st.