LAL
The Los Angeles Lakers have put together the best 2012 basketball team of all time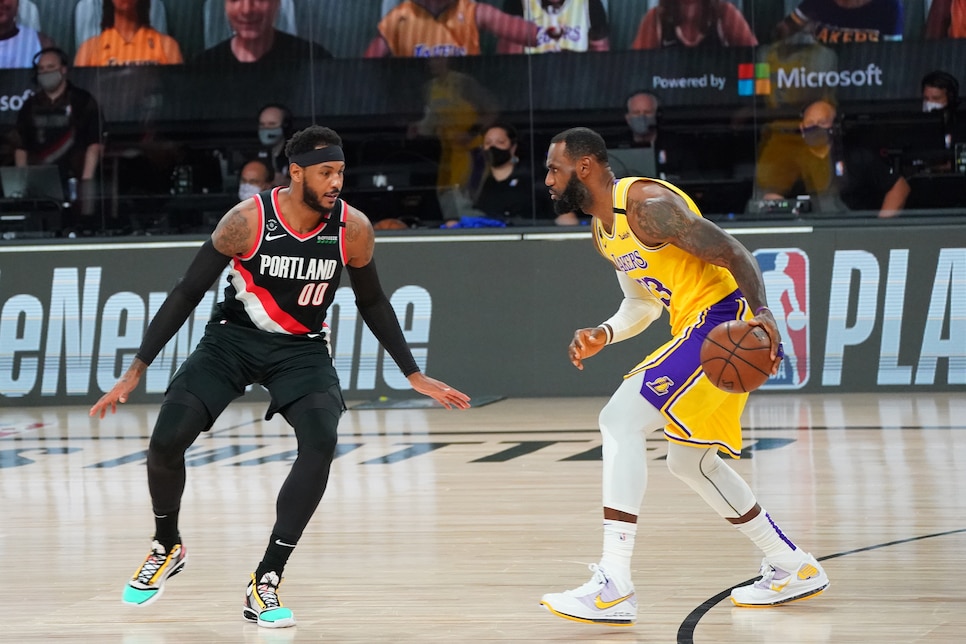 You gotta hand it to Rob Pelinka. The man knows how to win titles.
The Rob Lowe imposter and Lakers GM put together a squad that won in the bubble (one of the "two hardest championships" in NBA history according to a not-at-all biased LeBron James), was a member of the 1989 Michigan Wolverines NCAA title run, and is currently working on his magnum opus ... winning the 2011-12 NBA Championship in 2021-22.
After a first-round flameout to the Phoenix Suns, LeBron and Pelinka are now the MJ "F*** Them Kids" meme personified. Get Kuzma out of here. Goodbye, Caruso. If you're a 20-something, you're not welcome in Staples Center.
In quick succession, the real Los Angeles team has added the aforementioned Melo, Dwight Howard, Russell Westbrook and Trevor Ariza; they have also re-signed Marc Gasol. Anthony is the elder statesman of these additions at 37 and three others are 36. Westbrook is a young and nimble fawn at 32.
Along with those big additions, Wayne Ellington and Kent Bazemore will be rocking the purple and gold this upcoming season. They are 33 and 32 respectively.
Notice anything from this rundown of the All-NBA squads from 2011-12?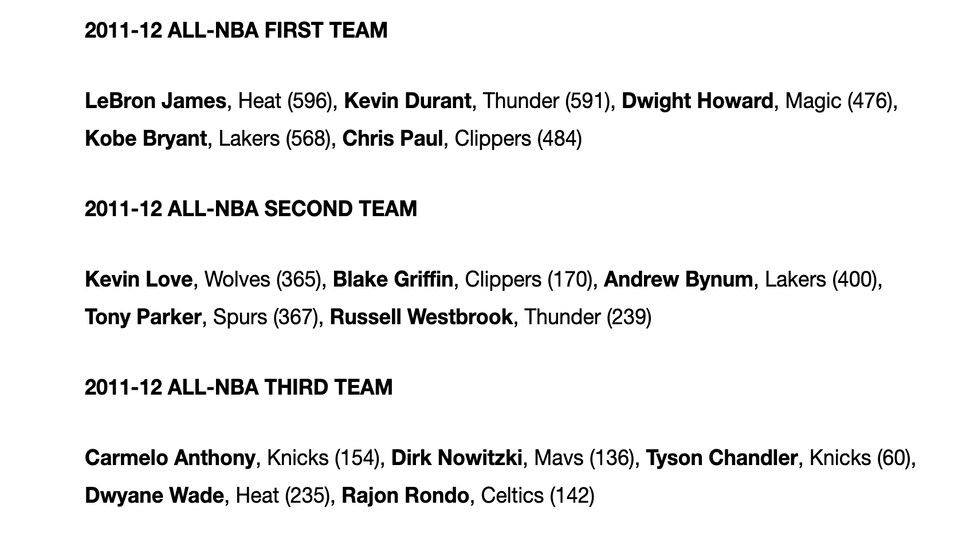 That's four of the top-15 players in the league all on the same team. Deron Williams, Luol Deng and David Lee received some votes that season. Steve Nash did too, and he's currently a head coach.
Now, this isn't to say that the Lakers can't win the title this go-around. Anything's possible. The Milwaukee Bucks just it all and LA has LeBron and Anthony Davis. However, haven't we seen this movie before?
The real question is, who's next? Who can the Lakers sign to increase the average age even further? It must be a bit at this point. Is Lamar Odom available? Has anyone called Dwyane Wade yet? What about Bill Russell?
Last question: when's the cover shoot?