The Loop
Los Angeles Kings say screw it, hold open tryout for third goaltender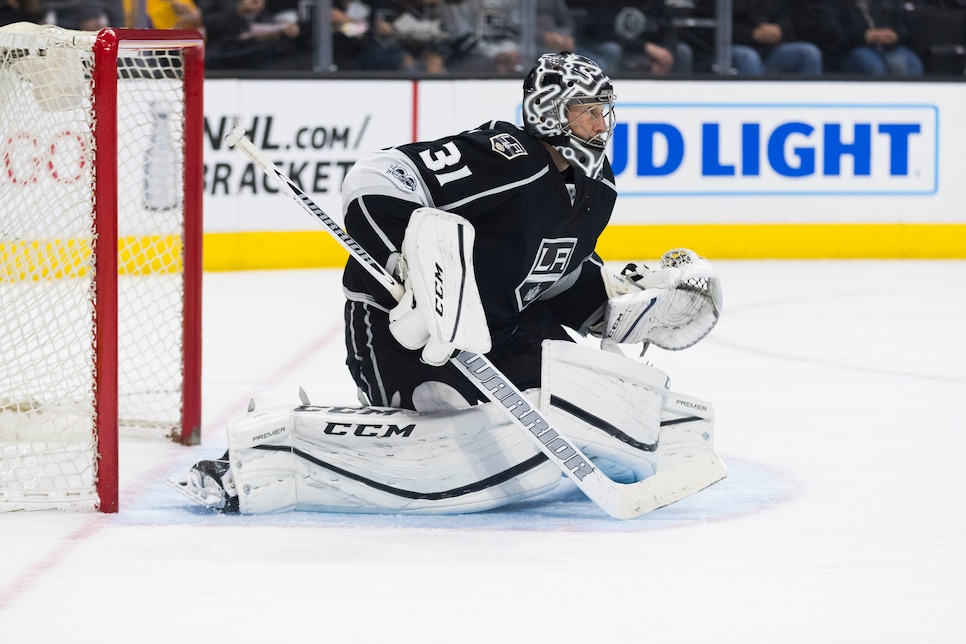 In 1998, the one and only (and immortal) Tony Danza starred in The Garbage Picking Field Goal Picking Philadelphia Phenomenon, a straight-to-video Disney picture about a Philly garbage man who lucks into a starting job pounding FGs for his beloved Iggles after honing his leg muscles by repeatedly kicking a broken lever on his trash truck. For this role, Danza was nominated for exactly zero Academy Awards.
Despite TGPFGPPP's tepid critical reception, however, the film still has its devotees, including, apparently, someone in the Los Angeles Kings' front office. You see, this week the Kings announced they will be holding tryouts for their emergency goaltender position on September 27th and, well, you're invited. In fact, everyone is, provided you're above the age of 18, have never previously signed a pro hockey contract, and are willing to bring beer (OK, we made that last part up).
Then again, don't take our word for it.
"The NHL requires each home team to have an emergency goalie in the stands for every game and we thought this would be a good opportunity to see who in our area is best qualified for the job," Kings president Luc Robitaille said of the obvious publicity stunt. "It will be interesting, that is for sure," he then elaborated.
Reading between the lines, we'd say Robitaille isn't too thrilled about every mulleted mask man from Reno trucking in for a puck-flinging, pipe-ringing circus. But you know what, Luc? Get over it. For one lucky construction worker who has honed his reflexes dodging his buddy's faulty nail gun for the past decade, this will be the opportunity of a lifetime, and we, for one, can't wait to see what Tony Danza brings to the role.