The Loop
Looks like Lane Kiffin was right about Tua Tagovailoa possibly leaving Alabama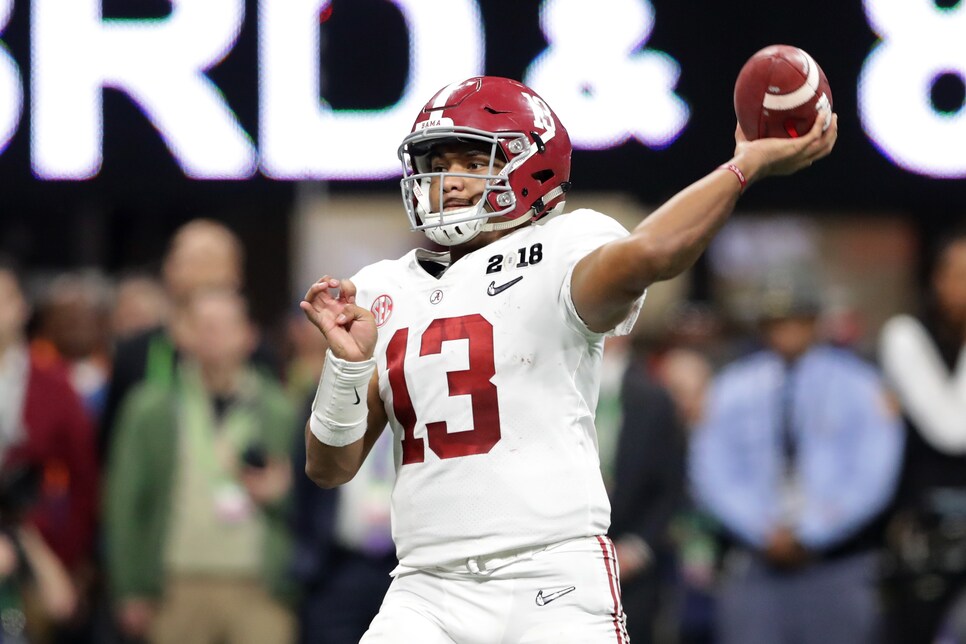 Thanks to an inauspicious start to both his college and NFL coaching career, Lane Kiffin has rightfully been the butt of many jokes from football fans over the years. And even though he took his lumps, spending three years under Nick Saban as offensive coordinator, and eventually taking over as head coach at Florida Atlantic University, he still gets mocked from time to time, not that he cares.
One of the most recent occurrences of said mocking came when Kiffin joined the Dan Patrick Show following Alabama's improbable comeback win over Georgia in the College Football National Championship Game. Kiffin, who had already put together an impressive first year at FAU, was still getting questions about the Tide, specifically, quarterback Tua Tagovailoa, who was inserted into the game in the second half by Saban despite getting a very limited number of snaps as a true freshman during the regular season. Tagovailoa didn't miss a beat, which had many wondering why Jalen Hurts had started over him all season. According to Kiffin, had Tagovailoa not gotten in the game, there was "no doubt" he'd leave Alabama. Here was his full answer:
Naturally, Bama fans grabbed their torches and pitchforks and lit into Kiffin, citing reasons like him not even being the offensive coordinator anymore, so he couldn't have possibly known anything about a guy he helped recruit, or, as one eloquent YouTube commenter pointed out "Kiffin is a fool."
Well, the tables have turned Mr. YouTube commenter man (and other people who doubted Lane), because on Thursday morning, four months after Kiffin's claim, Tagovailoa admitted he wanted to leave if he didn't get his chance in the Title game, according to a report from HawaiiNewsNow. Here's what Tagovailoa said during a speech to a crowd of seventh and eighth graders at his former school in Hawaii:
"I called my dad and asked him if my offer to the University of Southern California was still available. I wanted to leave. I told my dad I wanted to go to a school where I thought it'd be easier for me and wouldn't challenge me so much."
"Even throughout my football season, I wasn't the starter," Tagovailoa continued. "I wanted to leave the school. So I told myself if I didn't play in the last game, which was the national championship game, I would transfer out. If I gave in, I don't think I would have seen the end blessing of where I am now."
Everything is coming up Lane Kiffin. Honestly, who ever thought we'd see the day where "wow, Lane Kiffin was right" was a sentence that even crossed your mind. Lane ... BACK!