The Loop
Lane Kiffin's one-handed catch blows FAU receiver's mind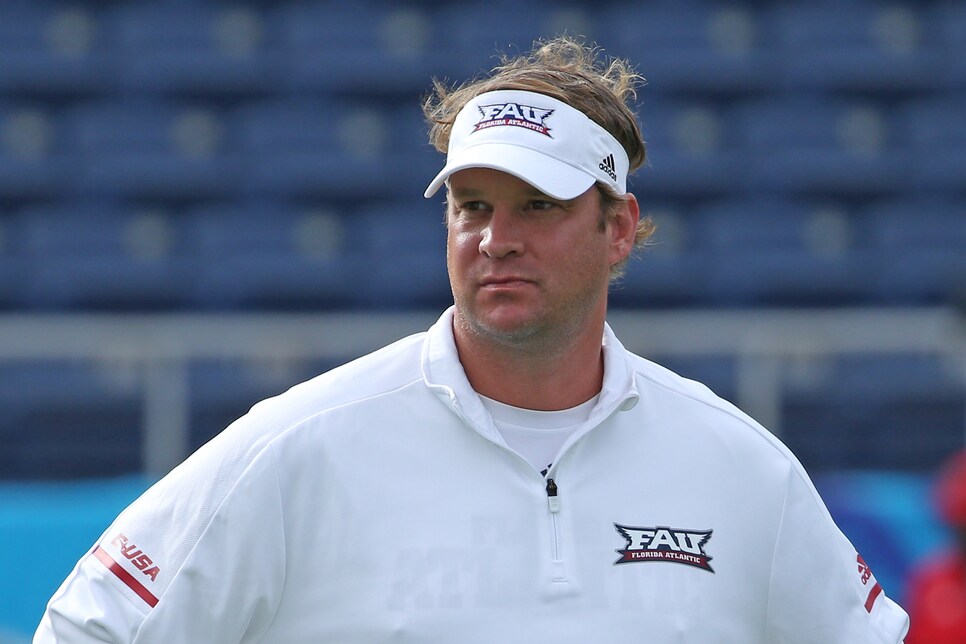 In just 14 weeks, Lane Kiffin has gone from the poster boy of nepotism to one of college football's hottest commodities. The 42-year-old has transformed the Florida Atlantic Owls from a 3-9 afterthought into the most hyped team in the state, capturing a school-record 11 victories, including its last 10 games. And it's just not the Owls on-the-field performance thats garnering eyeballs. The usually stoic Kiffin has unleashed a tornado of personality this fall, from breaking it down with his players to creating one of the most eccentric, entertaining social media handles in all of sports.
Kiffin is dripping in so much swag that even those close to him get lost in the shine, evidenced by this FAU receiver's face after Kiffin snagged an errant pass during Tuesday night's bowl game:
That's game recognizing game, brother. That Kiffin ran up the score on lowly Akron because a Zips official "talked trash" only reinforces that swashbucklin' sentiment.
Kiffin just signed a 10-year year extension to stay in Boca, and though his track record suggests he'll be in a new place by the end of this sentence, here's hoping -- no matter where he calls home -- this peacocking is here to stay.