News
Longtime USC women's coach Andrea Gaston reveals she's battling cancer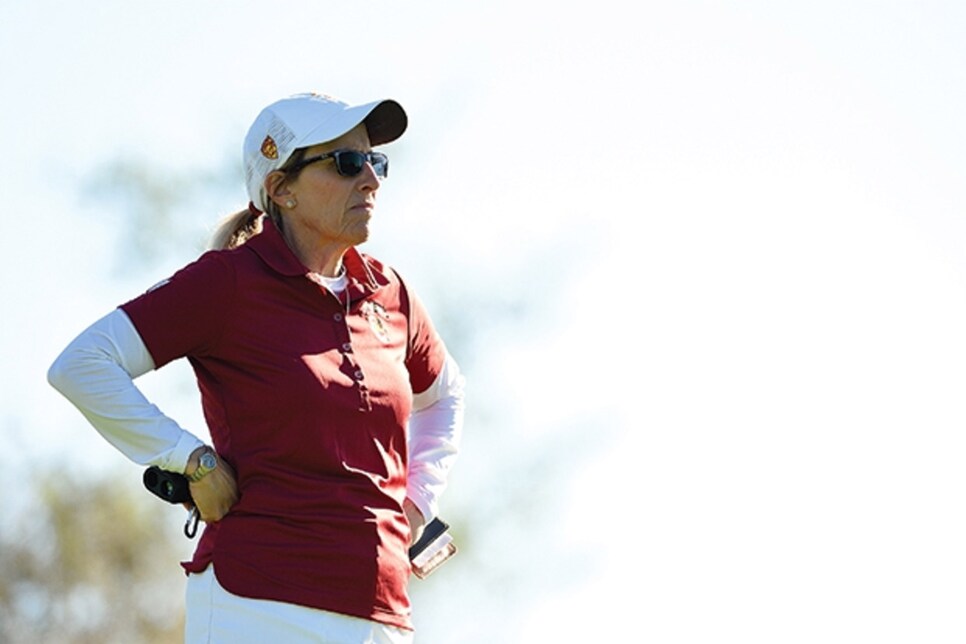 Since Andrea Gaston was diagnosed with uterine cancer in March, the longtime USC women's golf coach had kept it from the Trojans' squad, not wanting it to distract her players as they set sights during the spring on the NCAA Women's Championship and winning the school's fourth NCAA title.
"I waited because I love my team and I wanted to try and keep a sense of normalcy," Gaston told Golf Channel.
But after the heartbreaking loss in the semifinal round to Northwestern on Wednesday morning at Rich Harvest Farms, Gaston delivered the sad news. She is scheduled to have surgery in Los Angeles on May 26, and doctors have told her the long term prognosis is favorable. The goal is to continue coaching next season.
After news of her health became public on Wednesday, the college golf community rallied around the WGCA Hall of Fame member whose squad had just finished in the top five at nationals for a record 12th straight season.
Saddened by the revelation, members of Gaston's team found strength in the way their coach has handled the situation.
"To know her diagnosis for as long as she did, and to tough it out by herself and remain the coach that we've always had," senior Victoria Morgan told Golfweek's Beth Ann Nichols. "She was so brave to do that for us."