Courses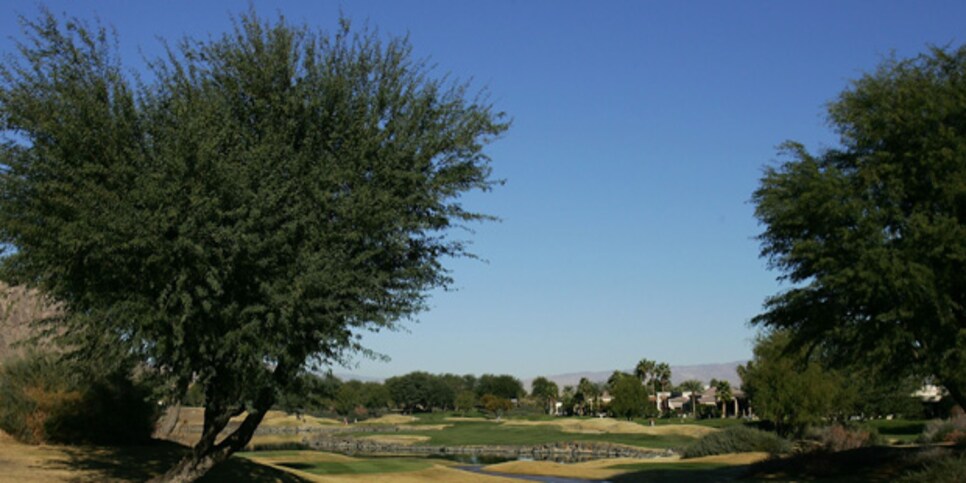 A room at La Quinta Resort grants you access to the TPC Stadium Course at PGA West.
Station wagons occupy the same psychic mind space as elastic-waist pants. You don't want to admit that you need them, but once you've got some, you're really, really comfortable.
And that's the reality of Acura's thoroughly practical -- and economical -- TSX Sport Wagon. We subjected our electric-blue loaner car to the teeth-rattling rigors of Los Angeles expressways and wide-lane cruising in the Coachella Valley on a three-day golf weekend and instruction photo shoot in Palm Springs. And the midsize hauler passed every test. Clean, elegant cabin? Quintessentially Acura. Loads of space for passengers front and rear, and the gear in the back? You bet.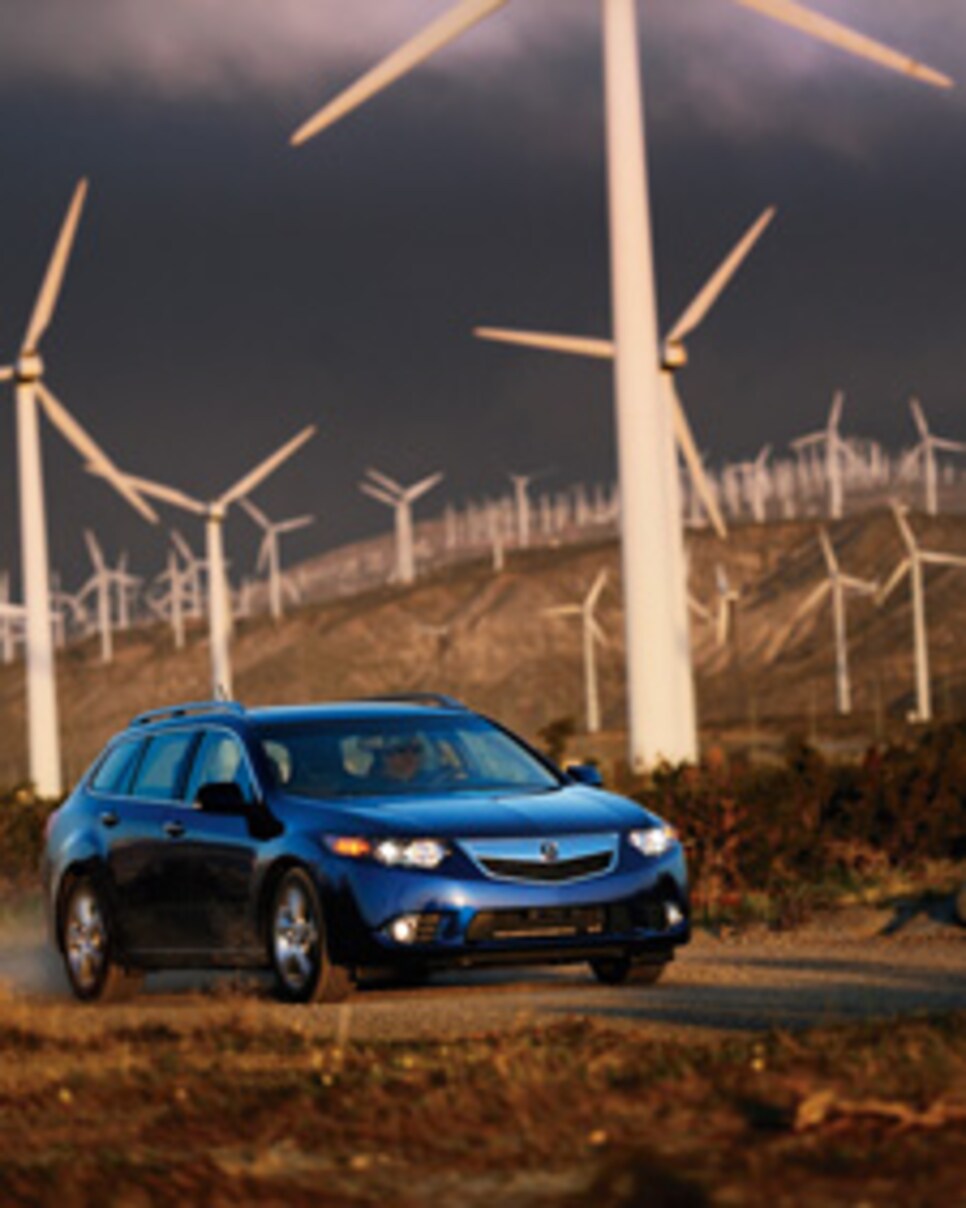 You just have to decide if you can be a station-wagon person.
Based on the Euro-spec Honda Accord sedan, the TSX has all of Acura's standard luxury improvements over the workaday Accord -- leather seats and a long list of techie faves like voice-activated navigation, a back-up camera and GPS-linked climate control, which automatically adjusts the temperature in the car based on the outside temperature and the position of the sun. The package is enhanced by a 201-horsepower 2.4-liter engine that won't win any drag races, but it provides plenty of zip in traffic and turned in an estimable 27.5 miles per gallon on our mostly highway trip from LAX to Palm Springs.
The TSX comes only two ways: with or without the technology package. Driving the $35,495 tech-equipped model for more than 300 highway miles felt like being in a much more expensive car. But unless you're willing to transition into a trucklet like the Subaru Forester or Ford Edge -- or spend thousands more on a small BMW or Mercedes wagon -- the Acura stands in its own quirky, comfortable niche. An all-wheel-drive option might entice more drivers from the snowbound Midwest and Northeast, but the front-wheel-drive TSX handled a nasty rain squall with no drama, and its Accord and TSX sedan relatives have long been competent wintertime rides.
The Palm Springs area has plenty of top resort hotels: La Quinta Resort & Club, JW Marriott-affiliated Desert Springs and the Westin Mission Hills Resort & Spa are among the best. So are the charming boutique choices like Albert Frey's Desert Modernist Movie Colony Hotel, built in the mid-1930s. A room at La Quinta Resort grants you access to the TPC Stadium Course at PGA West
-- where PGA Tour dreams go to die -- and the opulent Spanish hacienda-style spa.
Luckily, it's fairly easy to find an opening for a massage, because the Stadium Course can be counted on to administer a beating. Designed to be the hairy-chested, Scotland-in-the-desert sibling to Pete Dye's other television-friendly tour layout, TPC Sawgrass
, the 7,300-yard Stadium Course might be most famous for whipping tour players into submission during its only season in the rotation at the Bob Hope, in 1987.
Time (and a sensible set of tees) has softened the edges just slightly, but it's still extremely difficult to escape without losing at least two sleeves of balls. Playing the last three holes with beers on the line is much more relaxing than making the same circuit during Q school finals -- which the Stadium Course has hosted nine times. Collars get damp on the must-birdie 600-yard 16th, and then tighten on the island-green 17th: a 168-yard shot that dwarfs TPC Sawgrass' comparatively simple 9-iron shot into its 17th. Then, with gainful employment for the next season -- or, in our case, a round of Bud Lights -- at stake, the 439-yard 18th presents the bane of a nervous tour player's existence: A water hazard running the length of the hole on the left. Flare it safe to the right and short and you have to thread a narrow neck between water and a deep bunker to get to the green -- with a hybrid. The prudent course is to lay up and be content with trying to make a par putt.
It's tempting to give in to the cushy full-resort experience and stay on-campus, but pry yourself away from the pool at least once for breakfast at Cheeky's, in downtown Palm Springs. Situated in a glass-enclosed corner space with a wide, covered side veranda, Cheeky's specializes in gourmet breakfasts made from seasonal, locally grown fruits and vegetables and choice meat. The two can't-miss items are Blondie's eggs Benedict (with scratch-made cheddar scones and hollandaise) and the bacon flight (five custom-seasoned and smoked varieties laced out onto the plate like dollar bills made of protein).
Sometimes, an elastic waistband does have its advantages.