Courses
Long Drives: Chicago To Kansas City In An Infiniti QX56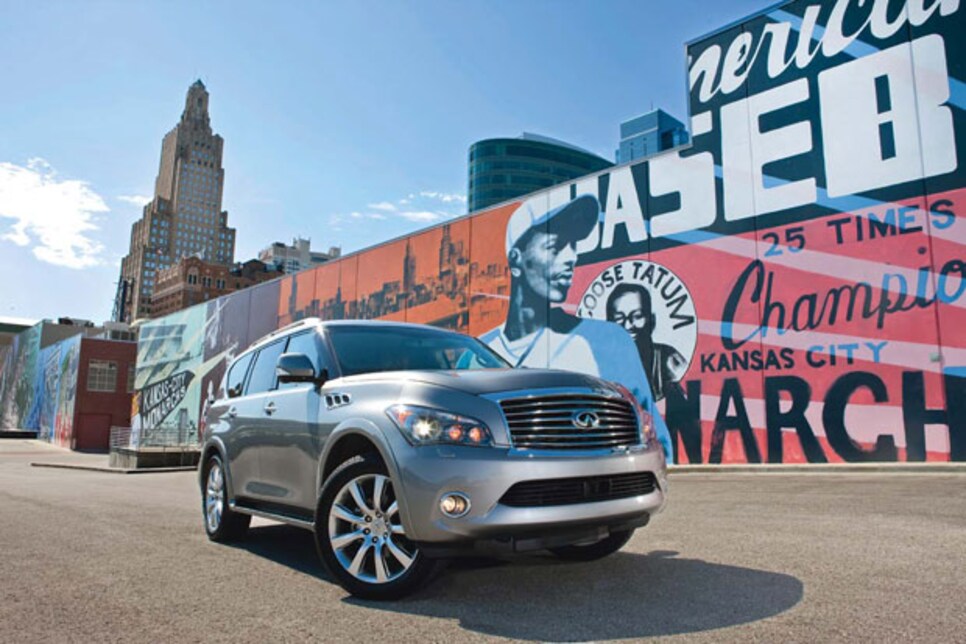 Negro Leagues baseball has a rich tradition in Kansas City.
SUVs were made for the Midwest. Six-lane interstates, snowstorms and super-wide parking spaces make places like St. Louis and Kansas City, Mo., God's country for trucks with room for a family of five and any conceivable gear they need to bring along.
Chevy Chase's Clark Griswold famously piloted the metallic pea-green and wood-paneled Wagon Queen Family Truckster from suburban Chicago to California via St. Louis in "National Lampoon's Vacation." We picked a more modern (and tasteful) chariot, Infiniti's giant QX56 luxury SUV, to scribe a cruise-control highway square from Chicago to Des Moines, Kansas City, St. Louis and back for a long golf weekend in the Central time zone.
From the front seat it's obvious what Infiniti had in mind with the QX56. The driver has a commanding view of the road and access to all the comforts you'd expect at more than $73,000 fully loaded: heated and cooled seats, laser-guided cruise control, lane-departure warning, and a 360-degree parking camera that guarantees you won't leave Aunt Edna's dog strapped to the bumper at a rest stop. But the QX56 is the largest land vehicle I've ever sat in that didn't have enough leg room to keep my right knee from smashing into the side of the console.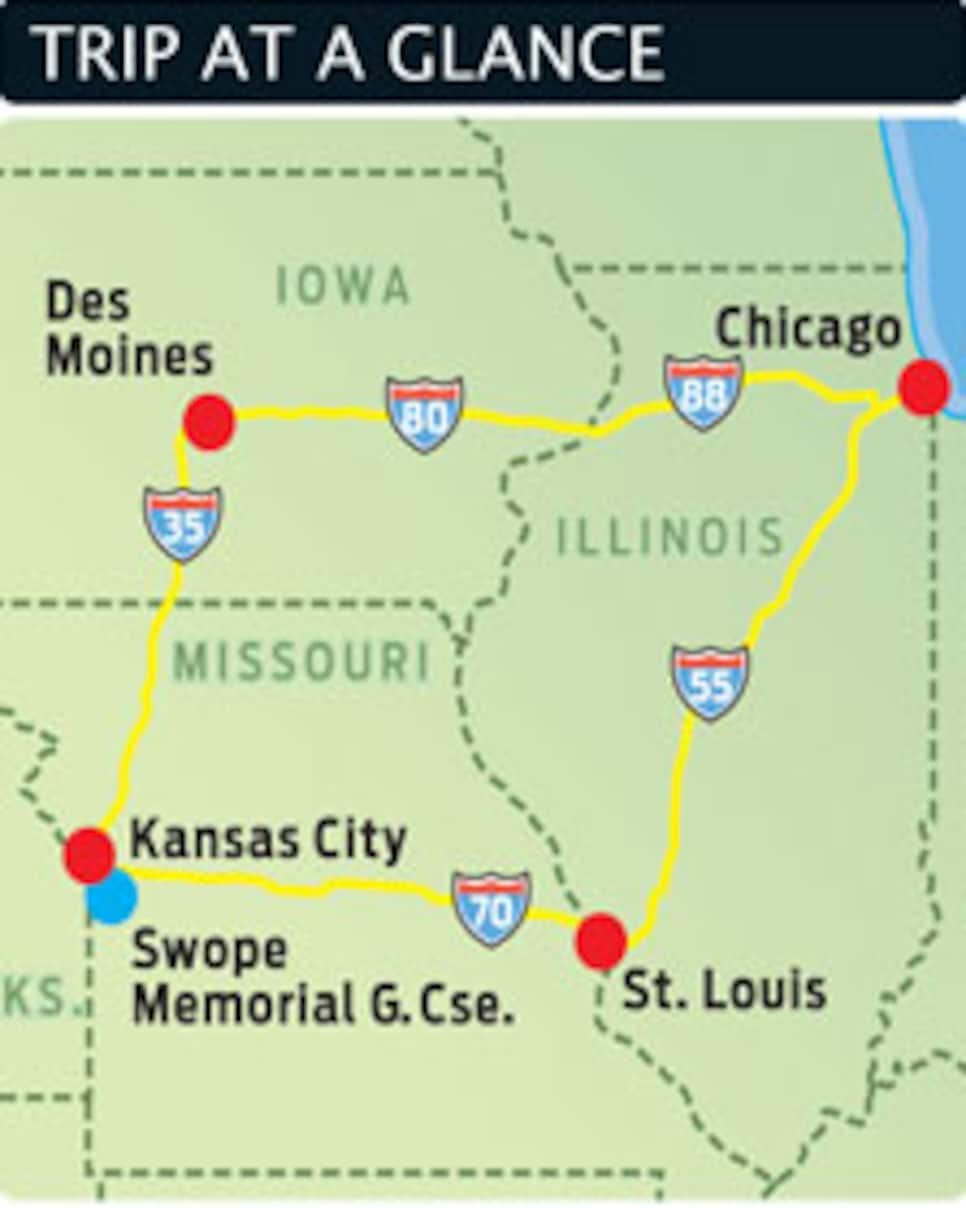 It's the people in back who really have the luck. As the QX56 swallowed mile after mile of I-80 -- handling a gully washer of a thunderstorm with complete lack of drama -- I peeked longingly over my shoulder at the vast, leather-covered expanses in the two rear rows. New York City
apartments have less room and fewer amenities. There was nobody back there to enjoy the two seven-inch color monitors, DVD players and jacks and plugs for various PlayStations and Xboxes. The technology package even comes with two sets of wireless headphones, making bladder size and fuel-tank capacity the only two factors preventing your kids from ignoring each other across three states.
Actually, the fuel-tank capacity comes into play before any bladder protests do. The QX56 is a massive truck, more than 6,500 pounds with passengers and crew, and the 413 pounds of torque from the 400-horsepower, 5.6-liter V-8 encourage a heavy accelerator foot. I got 14.5 miles per gallon in 1,215 miles of mostly highway driving. Crushed in traffic headed west out of Chicago
, I barely made the 325 miles to Des Moines before needing a fill-up.
It turned out to be a great place for it, too. Downtown Des Moines is compact, clean and walkable. And I got there 45 minutes before game time at Principal Park, where the Chicago Cubs' AAA affiliate plays. The blocks around the stadium are crowded with restaurants and bars, and I sat and enjoyed broasted fried chicken and the best brew the decade of the 1970s had to offer at the High Life Lounge. After two thighs and a breast (and a $19 tab), I watched the Iowa Cubs do nothing to make North Siders believe a World Series title is coming to Chicago any time soon. Of course, it's easy to be patient when a field box seat is $10.
Kansas City is a soporific 200-mile slog down construction-wracked I-35, but it offers big-city energy that is decidedly different from that of Des Moines. You can visit the Negro Leagues Baseball and Jazz museums, but the most authentic experiences come at two other less-polished South Kansas City landmarks. American barbecue is divided into four broad categories: Texas style, Carolina style, Memphis style and Kansas City style. Arthur Bryant's in South Kansas City would be the subject photograph under any K.C. BBQ encyclopedia entry. The squat, redbrick Brooklyn Avenue location has been dealing pork ribs and massive barbecue sandwiches -- served with white bread and wrapped in plain butcher paper -- since 1930. Everyone from Tom Watson (a K.C. native) to Steven Spielberg to Jimmy Carter has shoehorned themselves under the cramped, low tables for the $9.95 pulled-pork sandwich platter. No matter how many napkins they give you, take more.
is almost a direct contemporary of Arthur Bryant's, opening in 1934 in a park on the Southeast side. The buildings on both properties have a low-key, unornamental Great Depression-era flavor. A.W. Tillinghast designed Swope just before he finished his design career consulting on Bethpage Black
in 1936, and the Kansas City muny feels like a two-thirds scale model of its famous New York state-park sibling -- right down to the green fee, $44 to ride in prime time. Even the conditioning is comparable. Both benefited from USGA-mandated makeovers: Bethpage for the 2002 U.S. Open and Swope for the 2005 Women's Amateur Public Links.
Swope stretches only 6,274 yards from the tips, but like Bethpage, it punishes players who get out of position with snarly rough, cockeyed sidehill lies and massive old-growth trees that swat away potential recovery shots. On the tee of the 477-yard, par-5 ninth, I had 210 yards to lay up in front of a protective belt of bunkers and high grass, and 270 yards to carry it. Wilting in the 102-degree heat, I opted for the conservative play short, which left me with a confounding choice: Go short to a roller coaster of potential sidehill lies or take it long with a wood to a flat but narrow window 80 yards short. I chose short again, and from there -- the ball a foot above my feet -- I swiped my 6-iron into the left rough, where I couldn't get up and down.
But of course, Clark Griswold always said that getting there is half the fun.
THE TRIP -- Chicago to Kansas City and back via Des Moines and St. Louis: 1,215 miles.
THE CAR -- Infiniti's new 2011 QX56 luxury SUV. The base price for an AWD model is $59,800. Our truck had the theater, touring and technology packages (rear DVDs, 22-inch wheels and the 360-degree reverse camera, among other goodies) and cost $71,850.
THE COURSE -- Swope Memorial Golf Course (__ __) oozes history and charm. Designed by A.W. Tillinghast in 1934, it's worth the foray into one of Kansas City's grittier areas.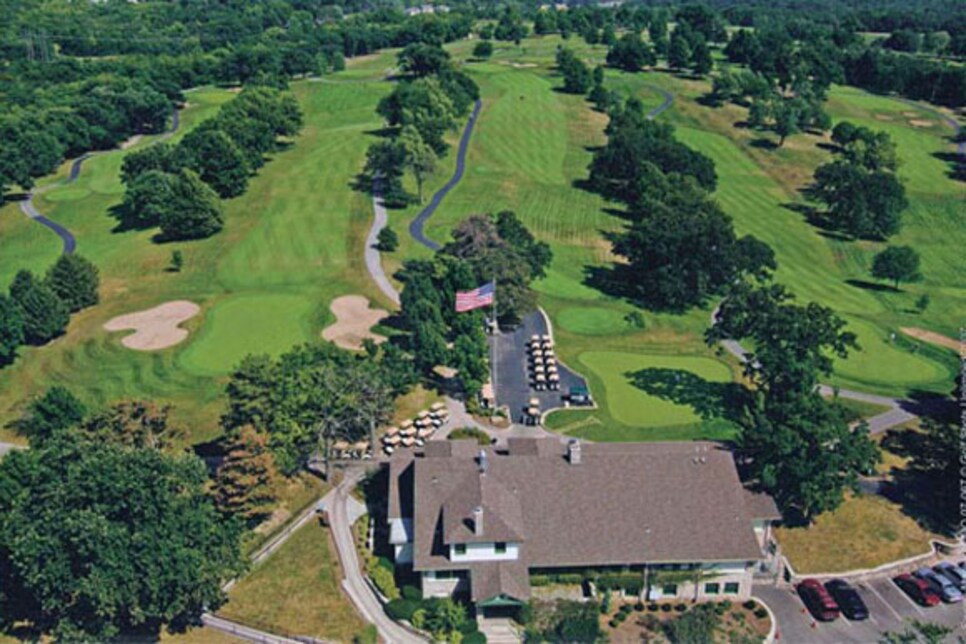 Swope Memorial is K.C.'s dollar-for-dollar best.