Podcast
Local Knowledge: Revisiting the many ways we've explored golf's mental challenges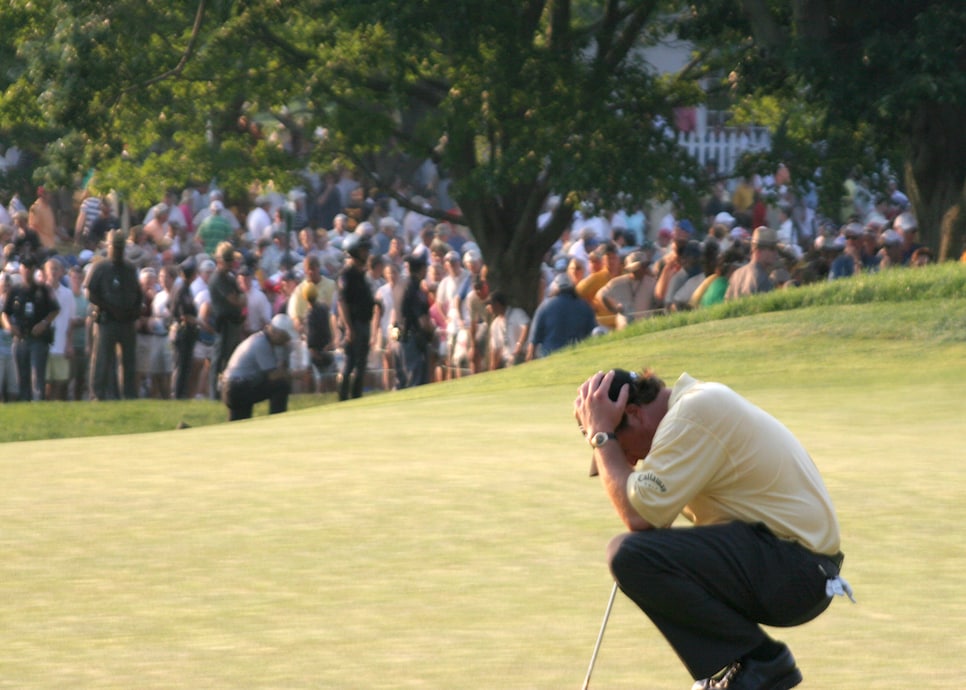 When Golf Digest launched its Local Knowledge podcast in the summer of 2020, it did so with the intention of telling compelling golf stories in greater depth. Of the dozens of episodes produced since, it's hard to think of one that didn't portray golf as being a mental challenge as much as a physical test. But some episodes have explored that concept even deeper.
In the third of a four-part series revisiting our favorite episodes from the first two seasons of Local Knowledge, we are narrowing in on the ways we've explored the mental game—from how we think on the course, to how golfers can better temper their nerves, to how the emotional challenges of golf extend far beyond the boundaries of the golf course.
(1:15) With Phil Mickelson's return to Winged Foot for the 2020 U.S. Open, we look back at the golfer's double-bogey collapse on the final hole there in 2006, what played a role in his flawed decision-making that day and the most constructive way for all golfers to view their most difficult moments on the course.
(6:14) The golf slump is unavoidable, even at the game's highest level. But what leads golfers into them, why are they so difficult to shake and how might we be able to emerge from them stronger?
(13:19) Can a golfer shoot lower scores just by breathing better? That's one theory held by a series of experts. We explain how breathing properly can calm our nerves under duress and examine some pivotal moments from major championships to study golfer's breathing patterns in the moment.
(19:57) There is another level when discussing the mental challenges of golf, and it has nothing to do with performance. Instead, it's about how golf, particularly at the professional level, can be a stressful, even demoralizing pursuit. In a year in which an increasing number of athletes have been candid about their struggles with mental health, we look at how golfers are starting to open up as well about the topic, and what they're doing to ensure more emotional stability.
Listen to the podcast below: