Local Knowledge
Our latest podcast examines the new battle among PGA Tour events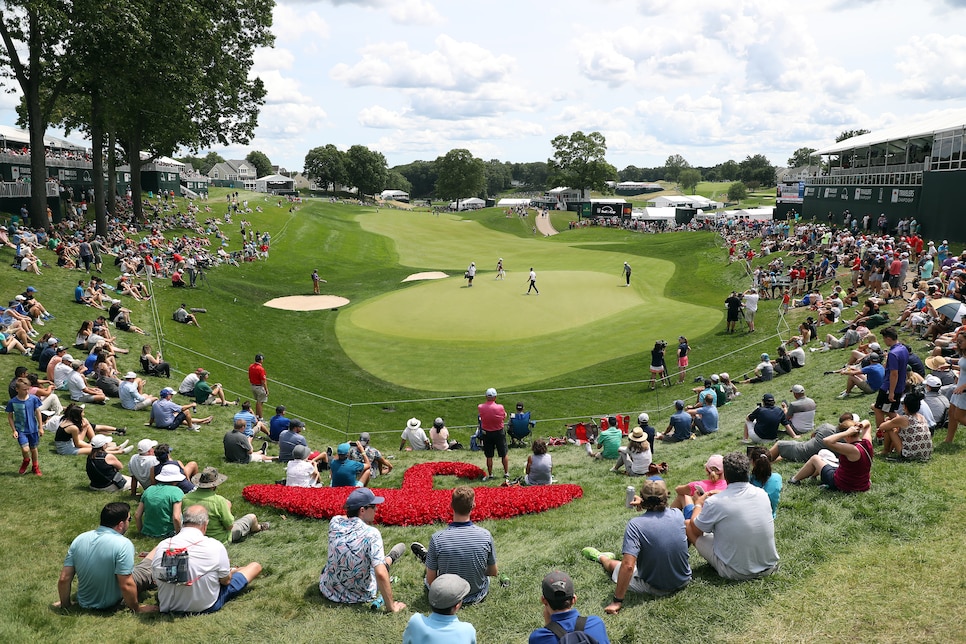 When Travelers took over as title sponsor of the PGA Tour's Hartford event ahead of the 2007 edition, tournament director Nathan Grube vividly recalls a reporter asking him the following two questions at a press conference: "What are you going to do with one of the worst weeks on the calendar?" And "What did you do to piss off the PGA Tour?!"
After being played in July or August for most of the tournament's existence since 1952, the Travelers had just been assigned a late June date. It's a lovely time of the year in Cromwell, Connecticut, but there was just one slight problem. It was the week after the U.S. Open.
The problem, of course, would be drawing top players following the USGA's annual grueling test. But 15 years later, that slot on the calendar hasn't kept the Travelers from becoming one of the PGA Tour's more recognizable regular stops.
"We love kind of the identity we've built the week after the U.S. Open," Grube said. "We love what this date is for Connecticut. It's kind of this kickoff to summer. People see us that third week in June and they think, 'Summer is here, yes!' So I love our date."
Talk about putting a positive spin on something. So how did Grube and his staff pull that off? And how do other similar tournaments attract enough top talent to differentiate themselves amid a busy wraparound schedule?
Our latest edition of Local Knowledge takes a deeper look at the behind-the-scenes chess games used by tournament directors like Grube to raise the profile of their events. And also examines how the world's best players set their schedules in an era where they don't have to play every week. Please have a listen: