LIV Golf
LIV Golf announces pay-per-view streaming option following The CW's broadcast gaffe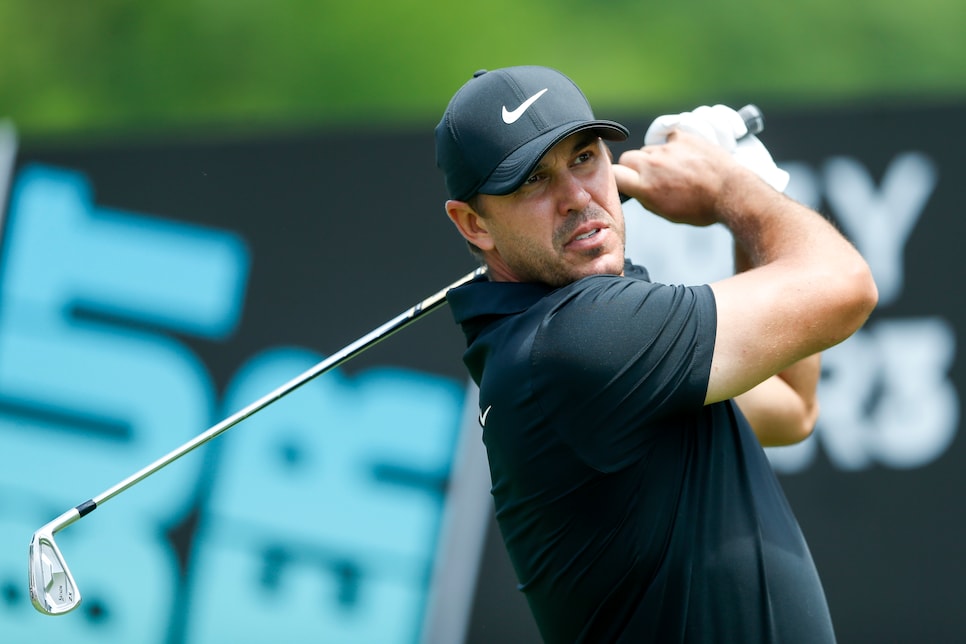 LIV Golf announced a new pay-per-view streaming option, beginning at this weekend's event outside Washington, D.C.
Following a glitch that saw more than 80 percent of CW affiliates drop the LIV Golf Tulsa broadcast in favor of other previously scheduled programming two weeks ago, the Saudi-backed circuit has revived its YouTube channel to showcase events. During its inaugural season, YouTube—along with Facebook and LIV Golf's website—served as the only domestic platforms to watch the fledgling league.
However, while last year's streaming could be obtained for free, this year's YouTube channel will cost $3 per day. LIV's broadcast on the CW and CW app will still be available for free.
"Expanding the availability of LIV Golf's live coverage on YouTube marks another milestone in the innovative ways in which we are making our groundbreaking competition available to viewers," said Will Staeger, LIV Golf's chief media officer. "LIV Golf is a global league comprised of some of the game's biggest stars, and this supports our goal of bringing the sport we love to more people in more places around the world."
in January the CW and LIV announced a multi-year partnership. No terms of the deal were released, although multiple published reports state that rather than The CW paying a rights fee to LIV, they will share ad revenue generated from the broadcasts. LIV Golf is also believed to be paying for production fees. The CW has more than 200 affiliates in the U.S. and is mostly known for airing syndicated programming.
After the Tulsa broadcast gaffe, both LIV Golf and CW released statements promising the issue would not happen again.
"The CW confirmed with the affiliate body—all 210 local stations—that in the event that this happens again, all stations will continue carrying the LIV Tournament through to completion," the network said in a statement released by LIV. "LIV Golf and CW Sports are learning together what will delight our fans and grow our franchises, and we're proud that we are nimble and able to make adjustments as these learnings are made available."
The YouTube option opens another potential revenue stream for LIV Golf. Attorneys revealed earlier this year that the league generated "virtually zero" revenue in 2022 while Saudi Arabia's Public Investment Fund spent billions of dollars to bankroll the circuit.
This week's LIV Golf DC event is the seventh of a 14-event schedule in 2023. Coverage begins at 1:00 p.m. Friday on the YouTube and CW apps.