LIV Golf
Report: LIV Golf ties to President Trump under Department of Justice investigation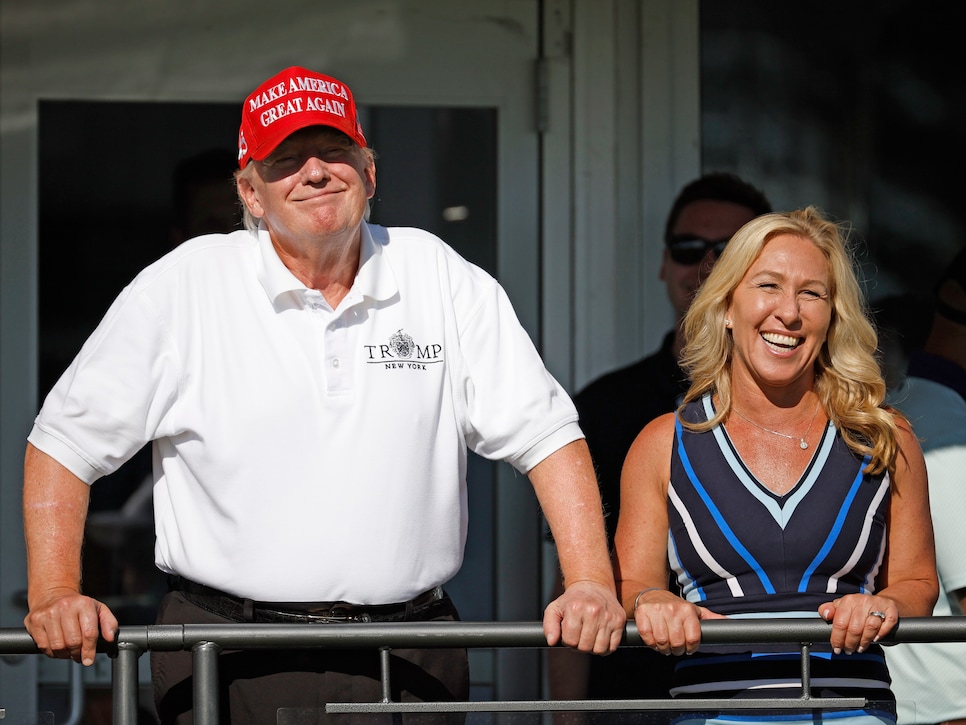 The relationship between LIV Golf and former President Donald Trump has come under scrutiny by the United States Department of Justice, according to a report from the New York Times.
Federal prosecutors have obtained the cooperation of a person who worked at Trump's Mar-a-Lago regarding the investigation into sensitive documents Trump took from the White House and brought to his Florida residence. The investigation, according to the NYT, centers on if Trump was attempting to hide the documents and who had possible access to those documents. As the investigation has ramped up, it appears LIV Golf is now part of the probe.
"One of the previously unreported subpoenas to the Trump Organization sought records pertaining to Mr. Trump's dealings with a Saudi-backed professional golf venture known as LIV Golf, which is holding tournaments at some of Mr. Trump's golf resorts," writes the Times. "It is unclear what bearing Mr. Trump's relationship with LIV Golf has on the broader investigation, but it suggests that the prosecutors are examining certain elements of Mr. Trump's family business."
Two Trump-owned properties—Trump National Bedminster in New Jersey and Trump National Doral in Florida—hosted LIV Golf events during LIV's inaugural season in 2022. The former President played in pro-ams at both tournaments and was a visible presence at Bedminster, setting up a suite next to the 16th tee box where he led his supporters in cheers. This year LIV is visiting three Trump sites, returning to Bedminster and Doral with an additional stop at Trump National Washington outside of Washington, D.C.
Trump Golf Links at Ferry Point in the Bronx also hosted an Aramco Team Series competition, which is overseen by the Ladies European Tour. Like LIV, the series is financially backed by an offshoot of the Saudi Arabian government. Saudi Aramco is a state-funded enterprise, and its charmian, Yasir Al-Rumayyan, is also the governor of the Public Investment Fund (which supports LIV) and the head of Saudi Golf. This is not the first time Trump and his ties to Saudi Arabia have come under fire. The private-equity company run by Trump's son-in-law, Jared Kushner, reportedly has received a $2 billion investment from the PIF when Trump left office.
LIV Golf is far from the only entity in the sport to be under investigation by the Justice Department. Last July the PGA Tour was reportedly involved in a DOJ probe regarding anticompetitive behavior, with Augusta National, the USGA and PGA of America later added to the investigation. The DOJ's investigation has itself been under scrutiny, with members of Congress questioning why the department has inserted itself into the matter.
LIV Golf returns next week for an event outside of Tulsa.