LIV Tour
What's motivating veteran tour pros to join LIV Golf? It's money, but a lot more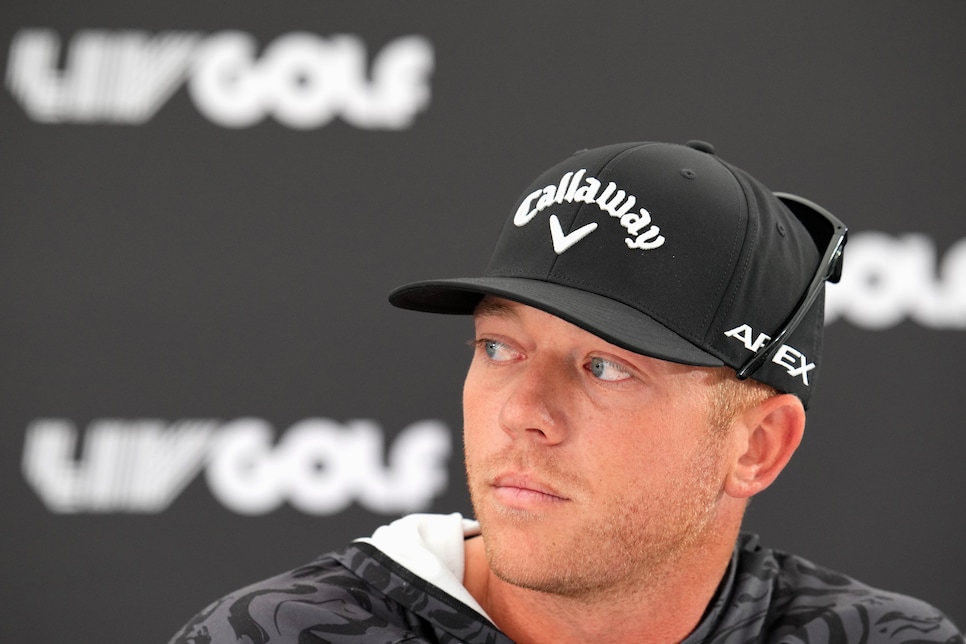 Talor Gooch talks to the media during a press conference at The Centurion Club.
Aitor Alcalde/LIV Golf
HEMEL HEMPSTEAD, England — Money. With a $20 million purse for the individual competition and a $4 million winner's payday, it's easy to assume hard cash is the biggest and maybe only attraction this week for those teeing it up in the first of the eight events that make up the Saudi-backed LIV Golf Invitational Series. Too easy, actually. Yes, the size of the prize fund is a common factor for just about all of the 48-strong field, but there are other motivations at play depending on whom you talk to.
"The truth is, if you see where I am in my career right now, I don't have a full PGA Tour card," said Martin Kaymer, eight years removed from his last professional win, the 2014 U.S. Open, which happened to be his second major title. "In fact, I resigned from the PGA Tour last Friday. I want my life to be clear-cut. I don't want legal stuff hanging over me. I've made my decision to be part of this tour and the DP World Tour. I wasn't going to have much of a category on the PGA Tour next year. I barely had one this year. I didn't get the starts I wanted over there. So earning my playing rights for next year was going to be really tough. So this tour just makes sense for me."
Kaymer calls this week a "new chapter" in a career that has also seen the 37-year-old German win the Players Championship, one that can only enhance his hopes of achieving a lifelong dream—winning the Open Championship. Unlike some who have expressed concerns over how the four major championships will respond to those who have made the jump to the LIV circuit, Kaymer is sure that pragmatism will prevail at Augusta National, the USGA, the R&A and the PGA of America.
"I don't know why the majors would want to ban anyone," he said. "In a couple of years there might be even more of the world's best players competing on the LIV Tour. Why wouldn't you want the best players in your event? I don't understand when people say those who are playing here are 'against' the PGA Tour. It has nothing to do with that. I don't know if you can ever forget the [Saudi] human-rights stuff. You shouldn't. But it should not limit you too much. We are all one human being on a massive planet. So who am I to judge anyone else?"
Kaymer's desire to avoid conflict is one shared by DP World Tour player Laurie Canter. Ranked 119th in the world, the 32-year-old Englishman is at the Centurion Club this week in order to take advance of what he calls "an amazing professional opportunity." Which makes sense. For a player like Canter—an above average performer on the DP World Tour—any opportunity to progress into the world's top 50 and so on to the PGA Tour is about to become severely limited. On Aug. 1, the World Ranking points awarded to the DP World circuit are going to be reduced.
"The purses are obviously attractive," Canter says. "Whenever anyone switches jobs, one of the first things you look at is the money involved. Out here, I'm two weeks of really good golf away from being set for life. But there is more to it than cash. This week I'm going to be on a team with two guys who were my heroes growing up. I'm going to have a great opportunity to pick their brains. There is so much I can learn from them. Adding those things together makes coming here to play this week a straightforward decision for me."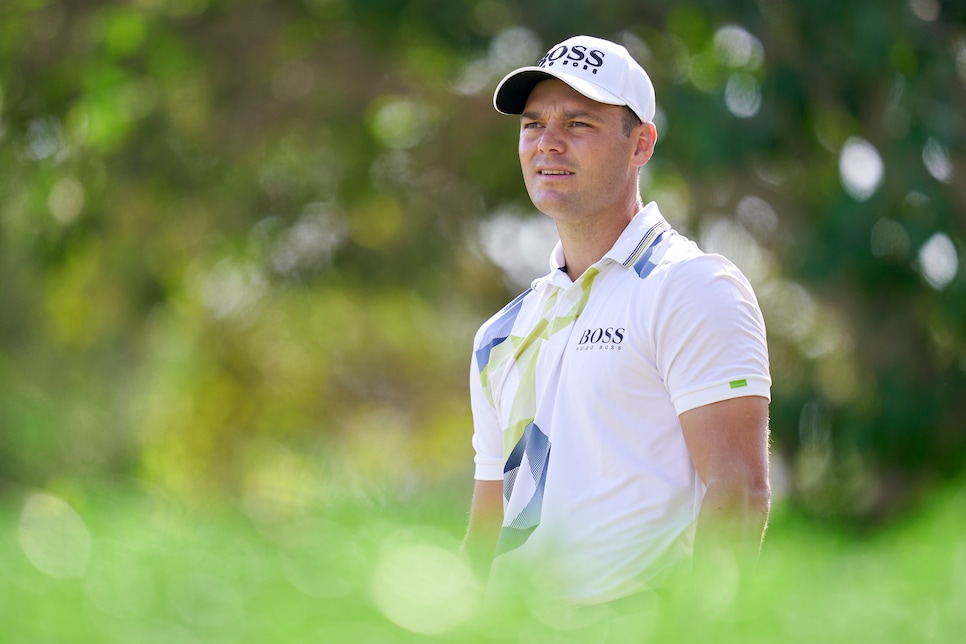 Martin Kaymer is shown playing in the 2021 DP World Tour Championship.
Quality Sport Images
South Africa's Branden Grace has, like Kaymer, resigned his PGA Tour membership and has made the jump to LIV, like Kaymer, because of the opportunity to provide "life-long financial security for me and my family." But, more immediately, like Kaymer, the South African is seeking "protection" from possible PGA Tour retribution.
"If I'm not a member, I'm outside their jurisdiction," says Grace, whose 62 in the 2017 Open Championship at Royal Birkdale remains the lowest round shot in any of the four men's major championships. "At least that's what I'm hoping. Like everyone else, I'm not sure exactly what sanctions the PGA Tour will come up with. So I'm grateful to be in a position where I can do what I still love to do. I'm here to support my family. I'm still a member of the DP World Tour. And the Sunshine Tour. And I can play in Asia. I'm not doing this to play less golf. I'm not short of opportunities. The guys at LIV Golf want us to play. They have a plan, and I'm excited to be part of it. This is a big step in the right direction for golf. It could be really good."
Fear of legal conflict is also something that has crossed the mind of Kevin Na, who was first to announce his resignation from the PGA Tour.
"Me going over to LIV without resigning was going to provoke disciplinary action, maybe legal actions against me," he says. "Whether I can win that battle or not in court, I just didn't want to deal with it. I wanted to be able to play golf and focus on my game. Golf is a very demanding game. You have to be sharp mentally, and I just didn't want any of that to distract me."
Moving right along, Na had nothing but positive things to say about his new professional home. He is especially happy about the fact that he will be playing 18 holes less than on the PGA Tour, where he has won five times. Citing "wear and tear" on his body and the fact that this week he will be playing his "501st" professional event, the 38-year-old Na came up with an original line.
"I like the fact that there's less events, which means we play every one of them," he said. "So you know that all the guys signed up for LIV are going to be there. It's not, 'is he playing that week, is he playing that week? The field is going to be what you expect."
Picking up on that point, Talor Gooch was quick to claim that shorter events will promote greater "longevity."
"From a scheduling perspective, this makes a lot of sense to come play here," the 30-year-old claims. "It's a great week to knock off the rust, if you will, for the U.S. Open next week."
Still a PGA Tour member, Gooch is also unconcerned about the possibility of sanctions preventing him from adding to the maiden victory he chalked up at the RSM Classic last November.
"I'm fortunate to have gotten to a point where I'm one of the better players on the PGA Tour," he said. "I don't see how any type of banning, suspension or anything of that nature is going to grow the game at any level. I'm really hopeful to have the chance to play on the Ryder Cup and Presidents Cup and continue to move forward with that part of my career. I'm hopeful to continue to play the PGA Tour, and I'm hopeful that both LIV Golf and the PGA Tour can coincide. I don't see any reason that can't happen."
So there you have it. Fear of retribution. Less golf every week. The chance to play with legends. All reasons for a) resigning PGA Tour membership and/or b) joining the LIV jamboree.
And lots and lots of money to play for, of course. Never forget that.