LIV VS. PGA TOUR
Judge denies LIV Golf's latest request in battle against PGA Tour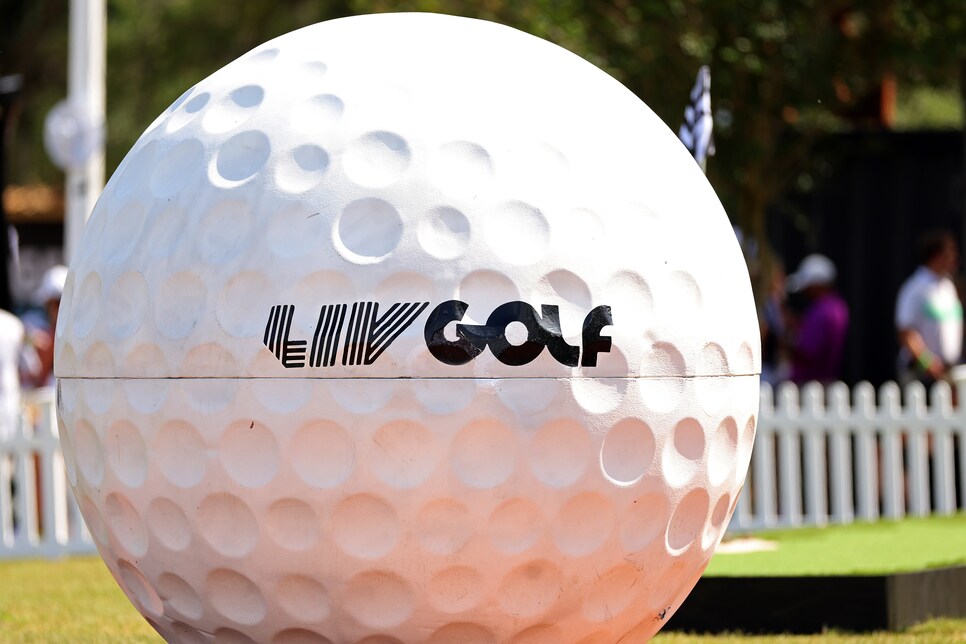 LIV Golf's request to split its antitrust lawsuit against the PGA Tour into two cases was denied by a United States district judge.
The Saudi-backed circuit had sought a motion to bifurcate its accusations against the tour from the tour's countersuit, a move designed to keep Saudi Arabia's Public Investment Fund and the PIF's governor, Yasir Al-Rumayyan, out of the proceedings. LIV Golf has argued that the PIF and Al-Rumayyan are bystanders to the lawsuit and has attempted to protect both PIF and Al-Rumayyan citing sovereign immunity acts. The tour has countered that PIF—the primary financial backer of LIV—and Al-Rumayyan are instrumental in LIV's business dealings.
On Wednesday U.S. District Court judge Beth Labson Freeman agreed with the tour.
"Here, the tour's counterclaims focus on LIV's recruitment of former tour golfers, and LIV's antitrust claims are based, in part, on allegations that it paid super competitive prices to recruit golfers due to the tour's anticompetitive conduct," Freeman wrote. "The Court finds that these overlapping issues further undermine Plaintiffs' request to bifurcate.
"Based on the foregoing, the Court finds that Plaintiffs have not met their burden to demonstrate that bifurcation of trial on the tour's counterclaims is warranted. Accordingly, the Court Plaintiffs' motion to bifurcate is denied."
In January the tour sought to add PIF and Al-Rumayyan to the suit, with the motion arguing that LIV is the end result of a "long-contrived plan" to take over professional golf as part of Saudi Arabia's Vision 2030, which Golf Digest has detailed here. The PIF is the primary backer of LIV, and documents the PGA Tour obtained in discovery in December 2022 allege that PIF and Al-Rumayyan were "instrumental in inducing players to breach their tour contracts." The tour argues Al-Rumayyan personally recruited players, "played an active role in contract negotiations, and expressly approved each of the player contracts—all while knowing that these deals would interfere with the players' tour contracts."
Al-Rumayyan, who is part of Crown Prince Mohammed bin Salman's inner circle, is considered the mastermind of the Golf Saudi and LIV Golf projects. Though Greg Norman has been the public-facing leader of LIV Golf, sources familiar with LIV tell Golf Digest that Al-Rumayyan and Majed Al Sorour were the two people who had final say over LIV Golf/Golf Saudi matters. Earlier this year Al Sorour was transitioned out as managing director of LIV Golf.
The development comes on the heels of LIV Golf's losing its appeal in the United Kingdom to the DP World Tour, with courts upholding the DP World Tour's authority to fine and suspend its players for competing on the LIV Golf circuit without permission.