News & Tours
Report: DP World Tour secures major legal victory against LIV Golf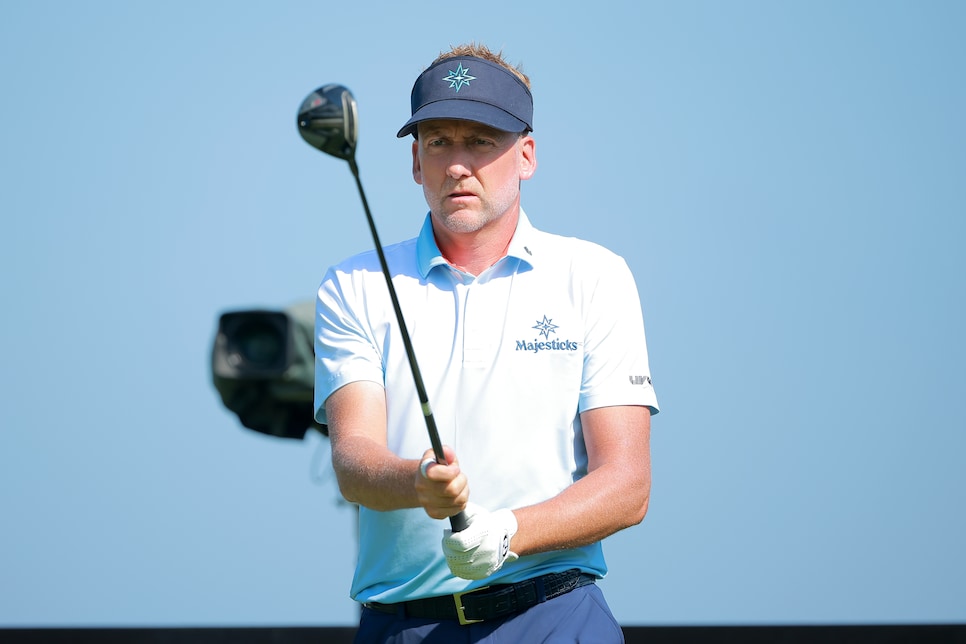 The DP World Tour has won its legal battle against LIV Golf, according to a report from the Times of London, delivering a devastating blow to the Saudi-backed circuit.
Following the DP World Tour's fine and suspension of 16 members who fled to the fledgling LIV league last June for the inaugural LIV Golf event in London, a group of players led by Ian Poulter, Adrián Otaegui and Justin Harding filed an appeal against the Old World circuit. The LIV members were granted an injunction to enter the Genesis Scottish Open, pending a full hearing before a U.K. arbitration panel in February, in which LIV players Lee Westwood and Patrick Reed testified.
However, according to The Times, the DP World Tour's authority to fine and suspend its players for competing on the LIV Golf circuit without permission will be upheld, with the official ruling coming later this week.
An official decision would be a major loss to LIV Golf on a number of fronts. Because suspensions can be handed down for every event LIV Golf event that a DP World Tour member plays in without permission, those with ties to the tour—like Poulter, Westwood and Reed—will likely resign in order to avoid further monetary penalties. Moreover, LIV members can be prohibited from competing in DP World Tour events, which can be problematic should LIV not ultimately be rewarded Official World Golf Ranking accreditation. LIV golfers had been able to earn OWGR points while playing in DP World Tour events as the case was still being decided.
The ruling also likely ends the chances of LIV Golf players competing in the Ryder Cup. Though Henrik Stenson had been revoked of his captaincy following his departure, the European Team's roster eligibility (the DP World Tour has jurisdiction over the club) did not rule out the chance of a LIV player making the squad. LIV golfers who had been competing in DP World Tour events while the arbitration case was playing out had been earning Ryder Cup points as well.
The ruling comes as LIV continues its antitrust fight against the PGA Tour in the United States, a fight that thus far has not gone in LIV's favor.
LIV and its players could launch another appeal in the United Kingdom, according to The Times report, although it is unknown if the league or its legal representatives would go down that path. Eighteen LIV Golf players are in this week's Masters field, including six former Masters champs.