Gambling
LIV Golf's new gambling partnership aims to promote in-play betting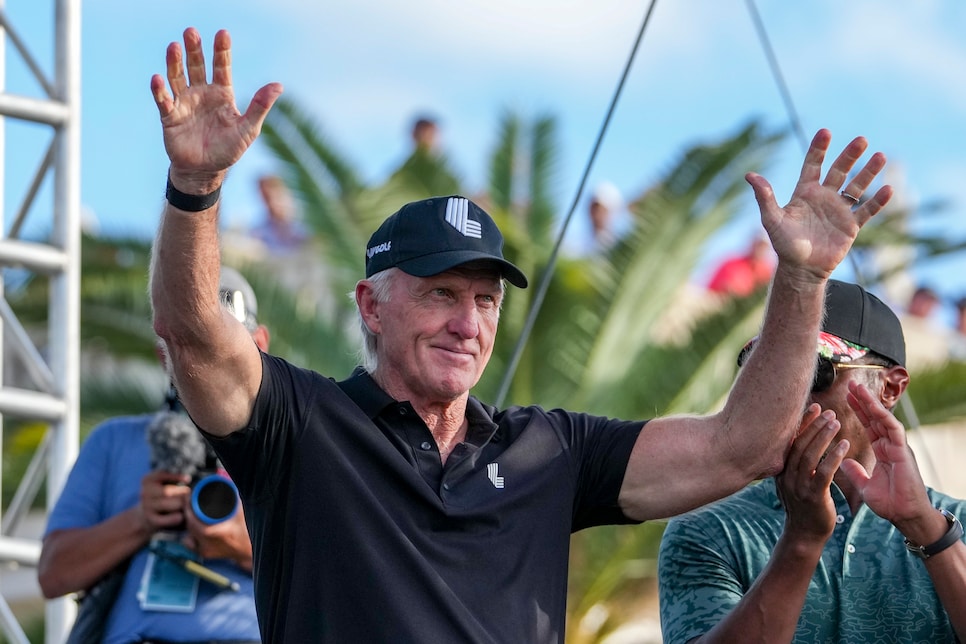 Though unofficially available at some offshore books and smaller sites, betting on LIV Golf remains a relatively untapped potential. The widespread availability of sports gambling in more than half U.S. states and globally has contributed to a boom in the popularity to pro golf.
LIV has taken an additional step toward bringing sports betting innovation closer to its product by announcing a partnership with Simplebet, which specializes in in-play micro-betting markets. The partnership could see betting markets displayed on LIV Golf's TV broadcasts with the opportunity to place wagers through Simplebet's partner books, which include DraftKings, Bet365 and Caesars, among others.
"This is a transcendent moment for the sport and we are thrilled to serve as the Official Sports Betting Innovation Partner of LIV Golf," said Simplebet CEO Chris Bevilacqua. "We've revolutionized the way audiences around the world connect with live sports by unlocking fan engagement opportunities and together with LIV Golf, we will create the new blueprint for how sports leagues can maximize their IP through innovative betting."
Simplebet has grown its base considerably—announcing that more than 200,000 users placed bets on the NBA last season through similar in-play, display betting markets. Golf, with its built in latency between shots, lends itself perfectly to the sort of wagers that have increasingly been offered on other tours—such as closest to the pin on par 3s, longest drives, matchup bets on holes, etc.
"Developing new ways that golf can progress into the future has been a league tenet since day one," said Greg Norman, LIV Golf Commissioner and CEO. "LIV Golf presents a supercharged tournament and fan experience showcasing a consistent field of the world's best players competing at the same time under the same conditions. With golf becoming an increasingly popular sport within the multi-billion-dollar sports betting market, our league is proud to work with Simplebet which aligns with our competition model that every shot from every player is meaningful, from start to finish."