The Loop
Listen to Jordan Spieth defend his wayward tee shot at the British Open: "It really wasn't *that* bad"
Jordan Spieth continues to cement his reputation as one of the best talkers in the tour-pro ranks. Spieth's insightful post-victory comments at Royal Birkdale were fascinating for his candor in explaining his inner struggles since his 2016 Masters collapse, and how he overcame them in his furious rally over the final five holes.
Spieth worked the words again in his pre-tournament press conference on Wednesday before the WGC-Bridgestone Invitational, where he addressed the media for the first time since winning The Open. In addition to discussing his pursuit of the career grand slam next week at the PGA Championship, the 24-year-old was asked about his adventure at the 13th hole in his final round.
His comments, not surprisingly, were insightful ... and pretty hilarious. The three-time major champion explains in detail why the tee shot on 13, which NBC's Roger Maltbie described as being "100 yards to the right," weren't really that bad. Have a listen:
We buy Spieth's honesty about his approach to the tee shot. And we're with him -- the tee shot probably wasn't 100 yards offline, as Maltbie first described.
But that was still a pretty poor tee shot.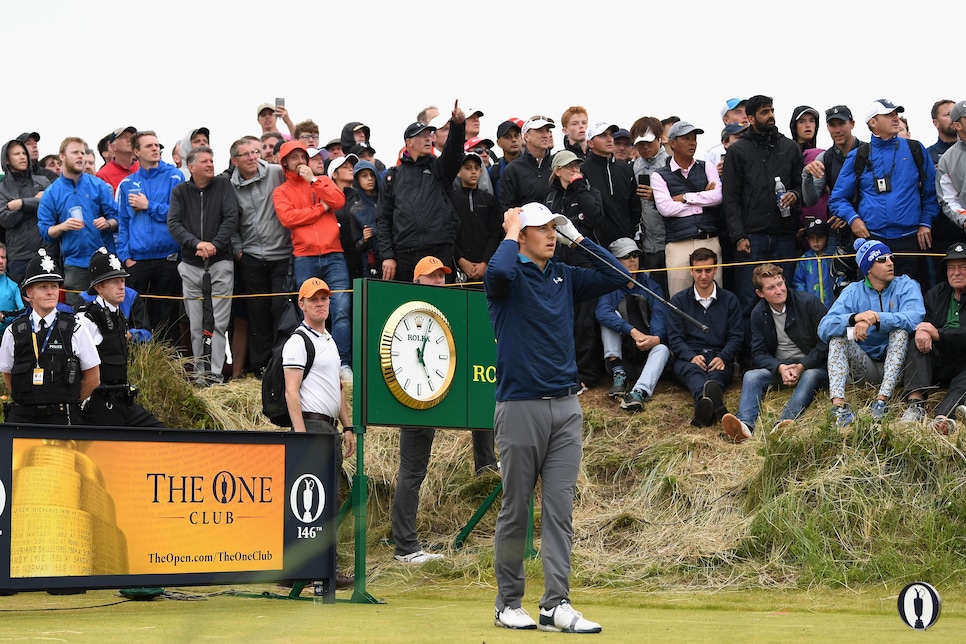 Making his recovery for bogey, and then the way he closed out the next five holes for the claret jug, all the more impressive.