Equipment
Limited edition Vokey 60A lob wedge inspired by top Aussie courses and players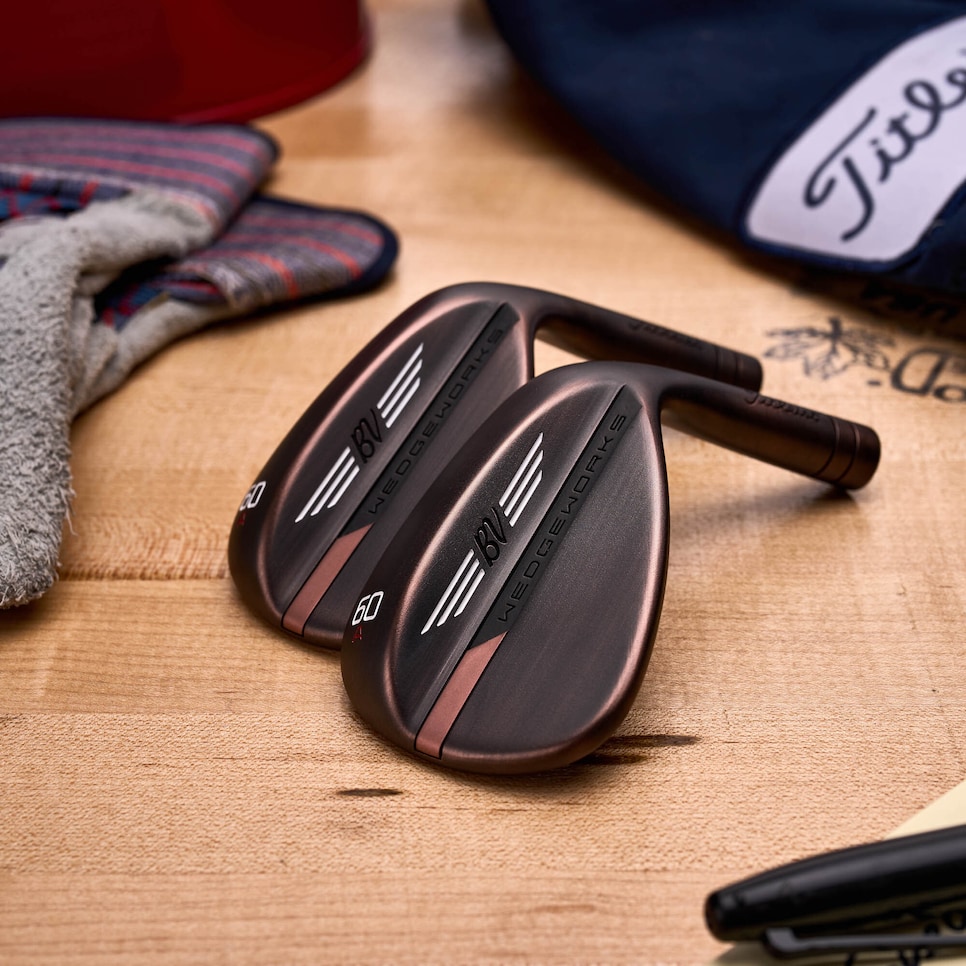 WHAT YOU NEED TO KNOW: Titleist's Vokey WedgeWorks program, which produces special limited runs of tour-preferred models, is going for an extremely select audience with its latest offering. Inspired by both Australia's legendary firm-turfed Sandbelt courses and its home grown major-winning talents Geoff Ogilvy and Adam Scott, the new Vokey WedgeWorks 60A limited-edition lob wedge targets players looking to loft higher shots off of firm, tight lies.
THE DEEP DIVE: Executing higher launching short shots off the tightest of lies isn't for any but the most highly skilled players, but it's also a course condition reserved for unique layouts. That requirement for high-lofted shots off firm turf, often found on venerable Australian layouts like Royal Melbourne, Metropolitan and Kingston Heath, might require more than skill, however. From the perspective of Titleist wedge guru Bob Vokey and his able second Aaron Dill, it also requires a special tool.
Thus the inspiration for the new Vokey WedgeWorks 60A limited edition lob wedge. As with all Vokey wedges since the start, it began with conversations with tour players, most especially Geoff Ogilvy and Adam Scott.
"I spoke with Geoff (Ogilvy), and we got on the topic of Australian golf courses and how they compared to courses in America and around the world," said Dill. "I asked him some specific questions which resulted in an idea to design a lob wedge that complemented the firm links-style conditions that players face – not just in Australia and Europe – but globally.
"Geoff has always been a low bounce player in his 60 degree, so I took the original chassis that he had in his L wedge and removed the ribbon taking the bounce down."
The original L grind was developed to enhance the skill of precise shotmakers with shallow swings frequently playing on firm turf. Its low bounce allows the leading edge to stay close to the ground through the impact zone.
On the limited edition 60A, which again lines up with better player preferences, the sole grind line has been smoothed for less resistance going through the turf and ultimately cleaner club-ball-ground contact. It measures with four degrees of bounce on the 60-degree loft, equal to the least amount of measured bounce on any SM8 wedge.
The club is especially useful on the tighter lies seen on many tour courses, and in addition to Ogilvy and Scott, it's been a favorite of Ian Poulter, too.
The limited edition 60A is available while supplies last only through WedgeWorks on Vokey.com.