Courses
2021 Lido Competition: How any amateur course architect can enter this illustrious contest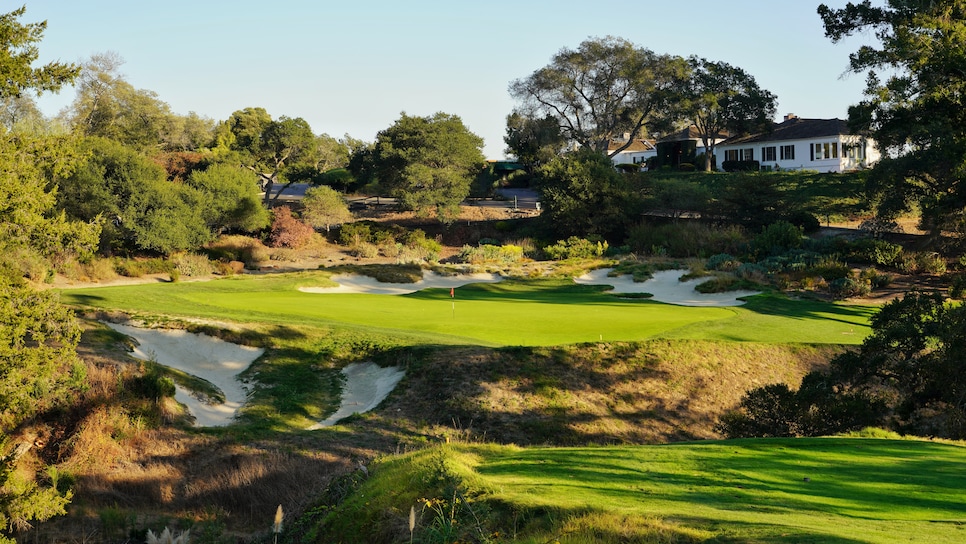 The Alister MacKenzie Society announces it is now accepting amateur entries for the 2021 "Ray Haddock" Lido Prize, given this year to the individual who creates the best original conception of a "one-shot" hole (par 3), between 95 and 240 yards, that embodies the spirit and principles espoused by Dr. Alister MacKenzie.
In 1914, Country Life magazine sponsored a "Golf Architecture Competition," looking for an ideal design of a two-shot hole (par 4). The magazine received 70 drawings, which were evaluated by judges Bernard Darwin, the famed golf writer, amateur champion and writer Horace Hutchinson, and golf architect Herbert Fowler.
MacKenzie, then an aspiring designer just beginning his architectural career, won the competition (with the below sketch), beating out a selection of strong finalists with a broad, multifaceted hole that gave optional routes to all skill levels. C.B. Macdonald, who provided the prize money for the competition (MacKenzie received 20 pounds), later built a version of the hole at The Lido on Long Island, which existed from 1917 to 1942.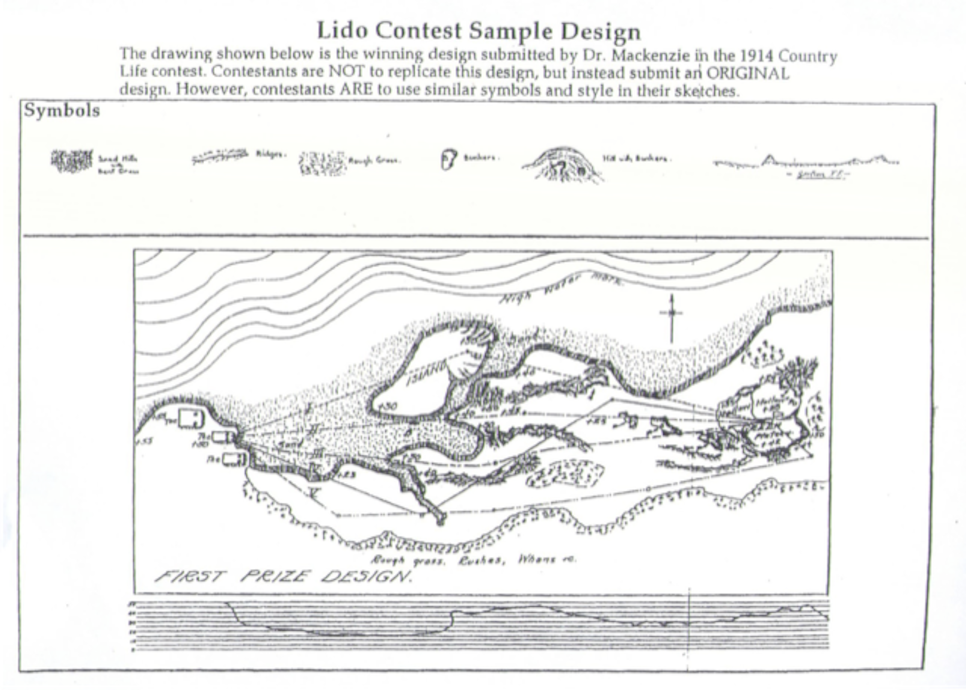 In the spirit of that competition, the MacKenzie Society began sponsoring a similar design drawing contest in 1998. This is the 22nd rendition (the Lido Prize was cancelled in 2020). The winner who designs the best par-3 hole this year will receive a $3,000 cash prize, and an additional $2,000 for attending the Society Gathering at the MacKenzie-designed Green Hills Country Club in Millbrae, Calif., in September.
Deadline for entries is May 15. The winner will be selected June 15.