News
Lexi Thompson's victory celebration at the Indianapolis Motor Speedway gets a little, well, 'racy'
With her win at the inaugural Indy Women in Tech Championship on Saturday, Lexi Thompson got to enjoy a victory lap, literally. After shooting a closing 68 to beat Lydia Ko by four strokes at Brickyard Crossings Golf Club—the course with four holes inside the Indianapolis Motor Speedway—Thompson got the chance to drive on the 2½-mile oval in a Corvette Stingray, the car, even getting the care up to 122 miles per hour.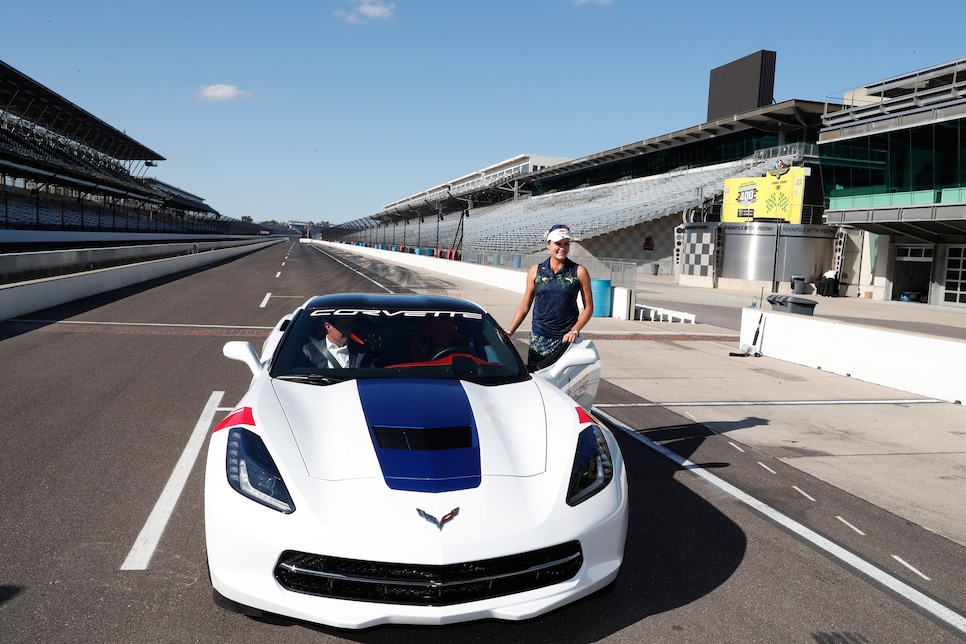 In addition, Thompson followed a few of the other traditions that Indy 500 champions. She kneeled down on the track to kiss the yard of bricks at the track's finish line.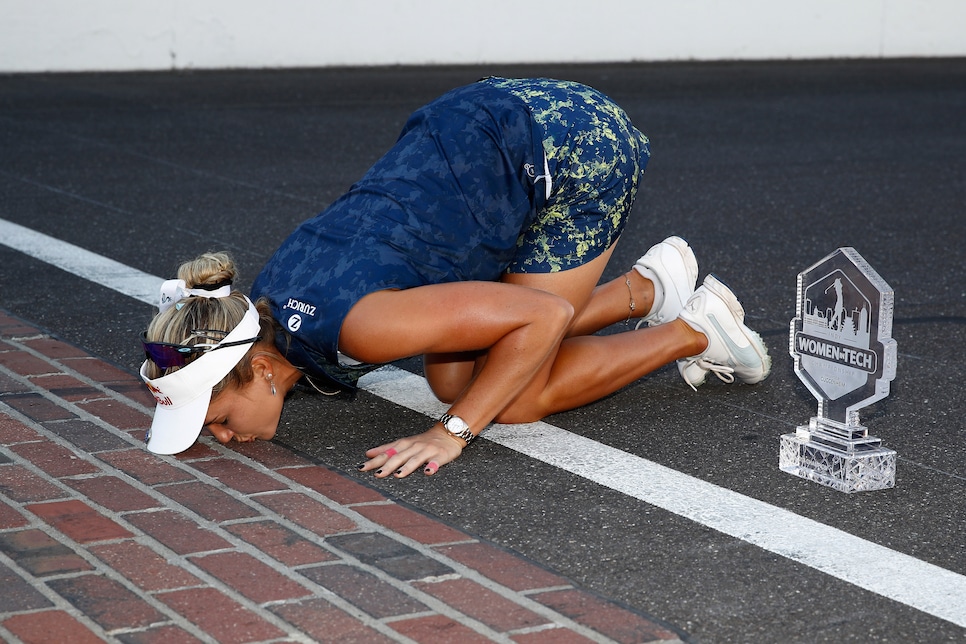 And she also drank and doused herself in milk.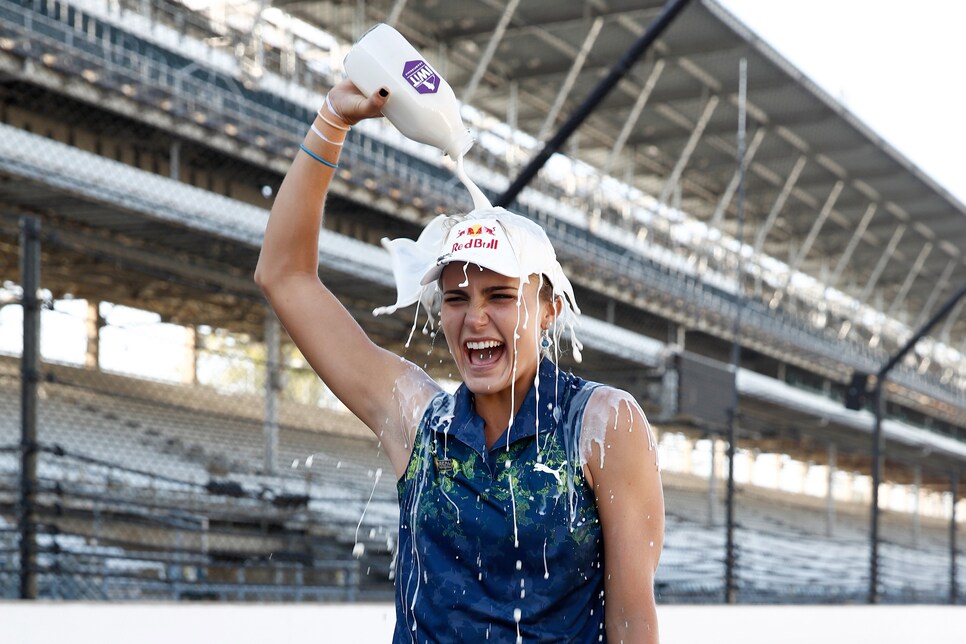 It was this last tradition, however, that Thompson says she might have been able to do without.
"Yeah, I guess all the tradition behind winning, kissing the bricks, pouring the milk on me, kind of regretting it now because I feel really gross."