PGA Tour
Emiliano Grillo shot a closing 64 in the Zozo and then completely threw shade on the host course: 'I don't like it'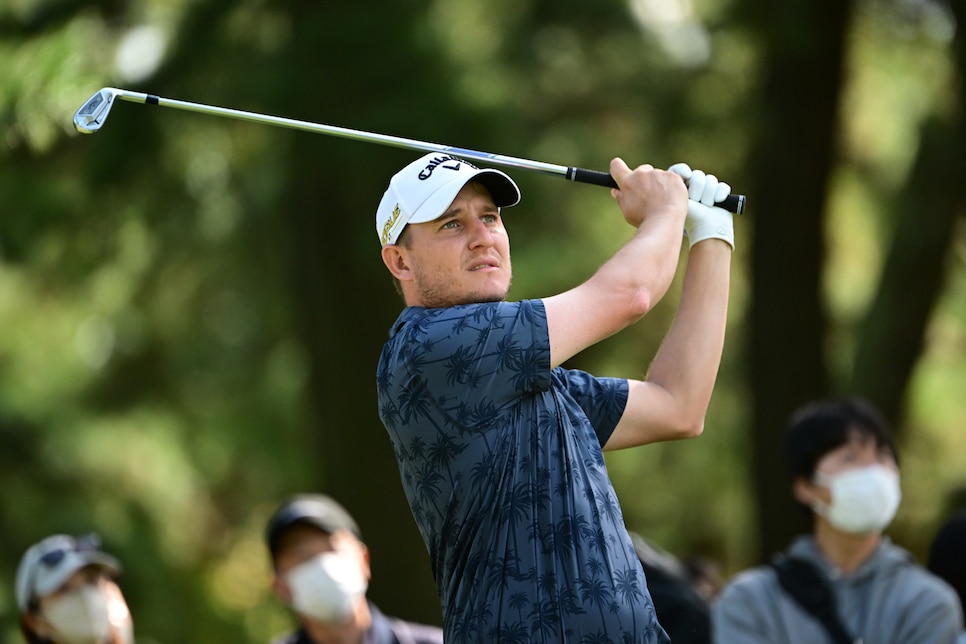 Emiliano Grillo hits his tee shot on the fifth hole during the final round of the Zozo Championship.
Atsushi Tomura
Argentine Emiliano Grillo had just posted what would be the best score of the day, a six-under-par 64 in the final round of the Zozo Championship on Sunday in Japan. In doing so, he grabbed himself a finish of solo fourth, marking his second top-10 result in only three starts on the young season.
So he must have really enjoyed the undulating and tree-lined track that is Chiba's Narashino Country Club?
"Not really. I don't like it, to be honest," Grillo said. And yes, that is being pretty honest.
Grillo wasn't asked by on-site reporters to elaborate on why he doesn't like the layout on which he seemed to get more comfortable as the week transpired, judging by his scores: 70-68-65-64. And beyond a rough start in which he made three bogeys in his first 10 holes on Thursday, Grillo suffered only four other bogeys while making 20 birdies. We'd all like to play that well on a course we hate.
Grillo did offer a fairly blunt reason for why he flew halfway across the world to compete. "It's a tournament you have to play," he said. "It's lot of points and not so many players [78 in the field], so obviously I feel like I want to keep playing it here. I don't know if that's going to be the case, but it's been a great week."
It should be noted that a year ago, Grillo fared far worse in the Zozo, finishing near the bottom at 73rd.
Grillo, 30, is coming off a strange 2021-22 season. He played 28 times and missed 13 cuts, but he also tied for second twice in the month of July, in the John Deere Classic and 3M Open. Those efforts got him into two of the three FedEx Cup Playoffs events.