News
Lexi Thompson leads, Americans dominate at halfway point of CME Group Tour Championship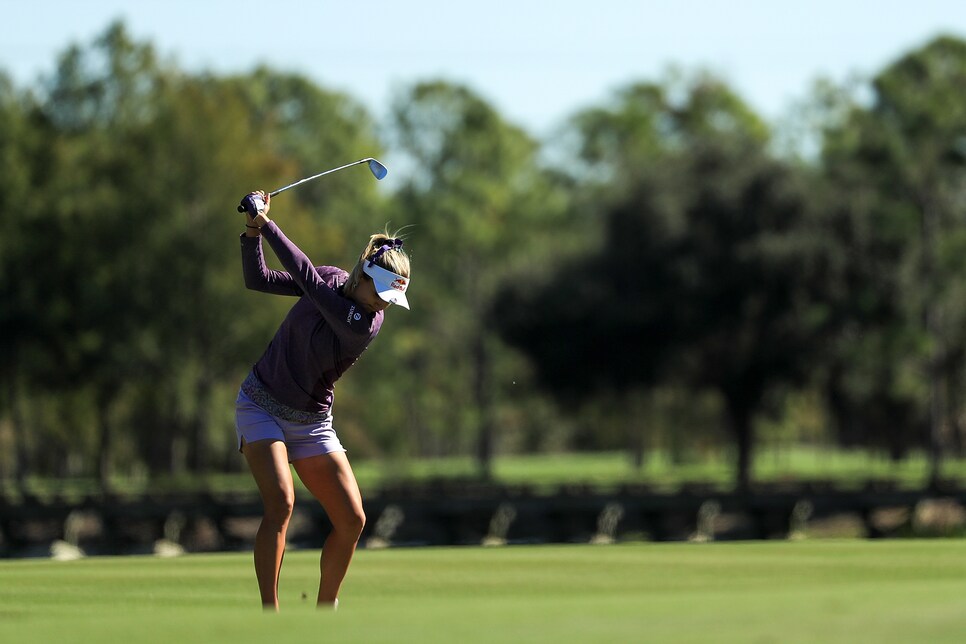 Lexi Thompson holds a three-shot lead midway through the LPGA CME Group Tour Championship, leading a contingent of Americans occupying the top five places on the leader board.
Thompson, who finished second here a year ago, shot a five-under par 67 and is at 12-under 132 through 36 holes. Brittany Lincicome and Amy Olson are tied for second, three shots back at nine-under, while Marina Alex and Nelly Korda are four back at eight-under.
To find a reason why Thompson is playing well now, at the end of what has been a tumultuous season for the 23-year-old, you'd have to give credit several new changes. The most newsworthy is her caddie. Just days before the start of the CME Group Tour Championship, Thompson fired her caddie, Kevin McAlpine. McAlpine had been on Thompson's bag since March 2017. The substitute this week: Thompson's brother Curtis, who plays on the Web.com Tour.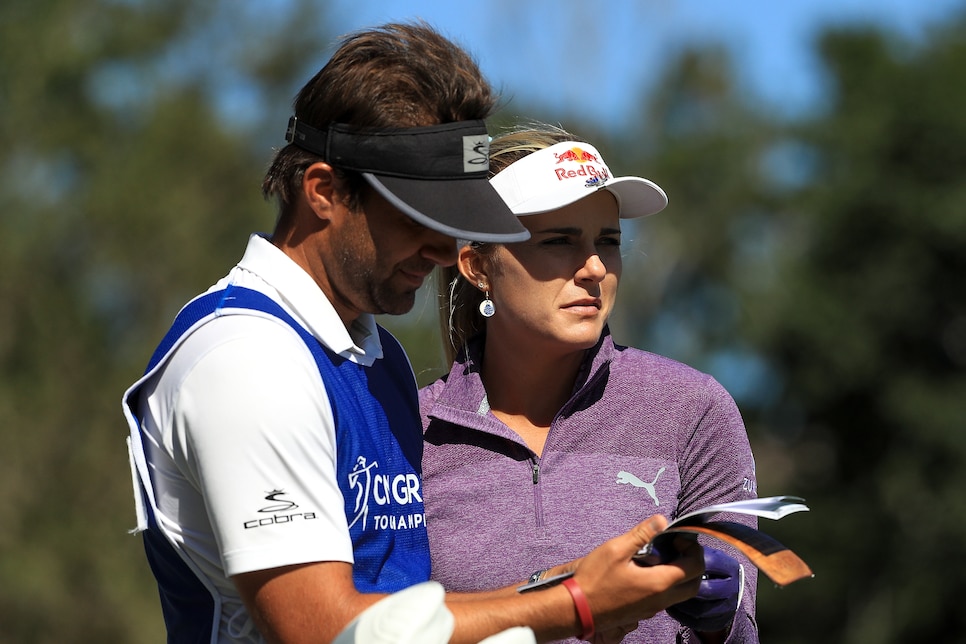 "It's been great. He's caddied for me a few times before," Thompson said. "We always get along so well with each other. Not so much when we were younger, but now we have a great relationship and we're always making jokes with each other. Just keeping it relaxed out there, which is key."
The next change would be a new putter. Thompson has the Bettinardi Queen Bee 6 in her bag. Thompson has used several different putters this season. She said she settled on this model because it's one that she used earlier in her career and that she feels comfortable with it.
The final change isn't as new as the caddie and putter changes: Thompson bought a dog. Leo has been on the grounds at Tiburon Golf Club in Naples for the championship.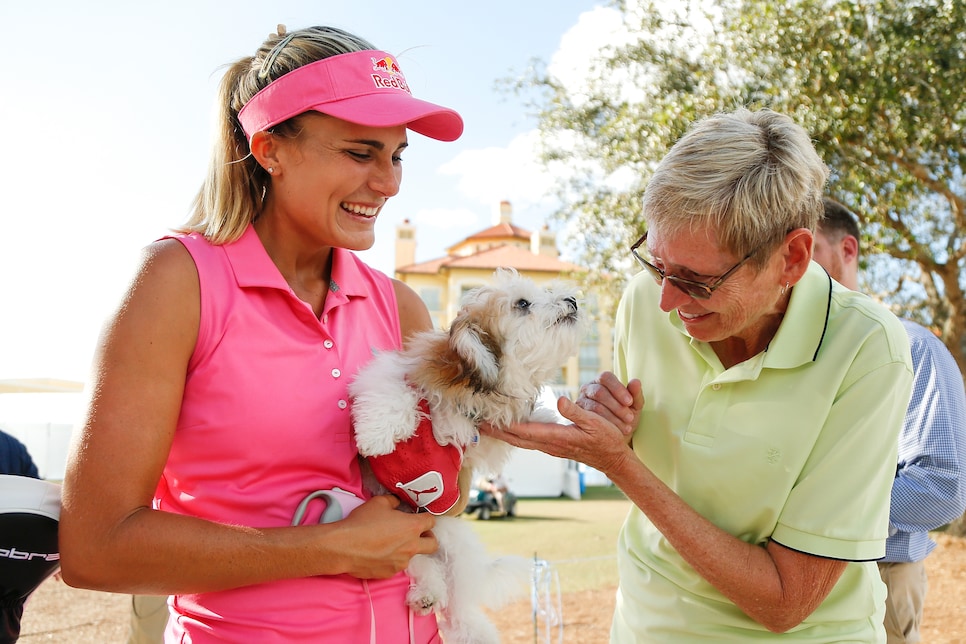 "I bought him about four months ago. He's six months old," she said. "He's a Havapoo and he's amazing. No matter what I shoot, this guy is giving me kisses no matter what."
The combination of changes has Thompson atop the leaderboard heading into the weekend If she were to hold her lead to the the end of Sunday, it would be her only win this season.