Journeys
Leona Maguire blazes a path for Irish women to get to the LPGA Tour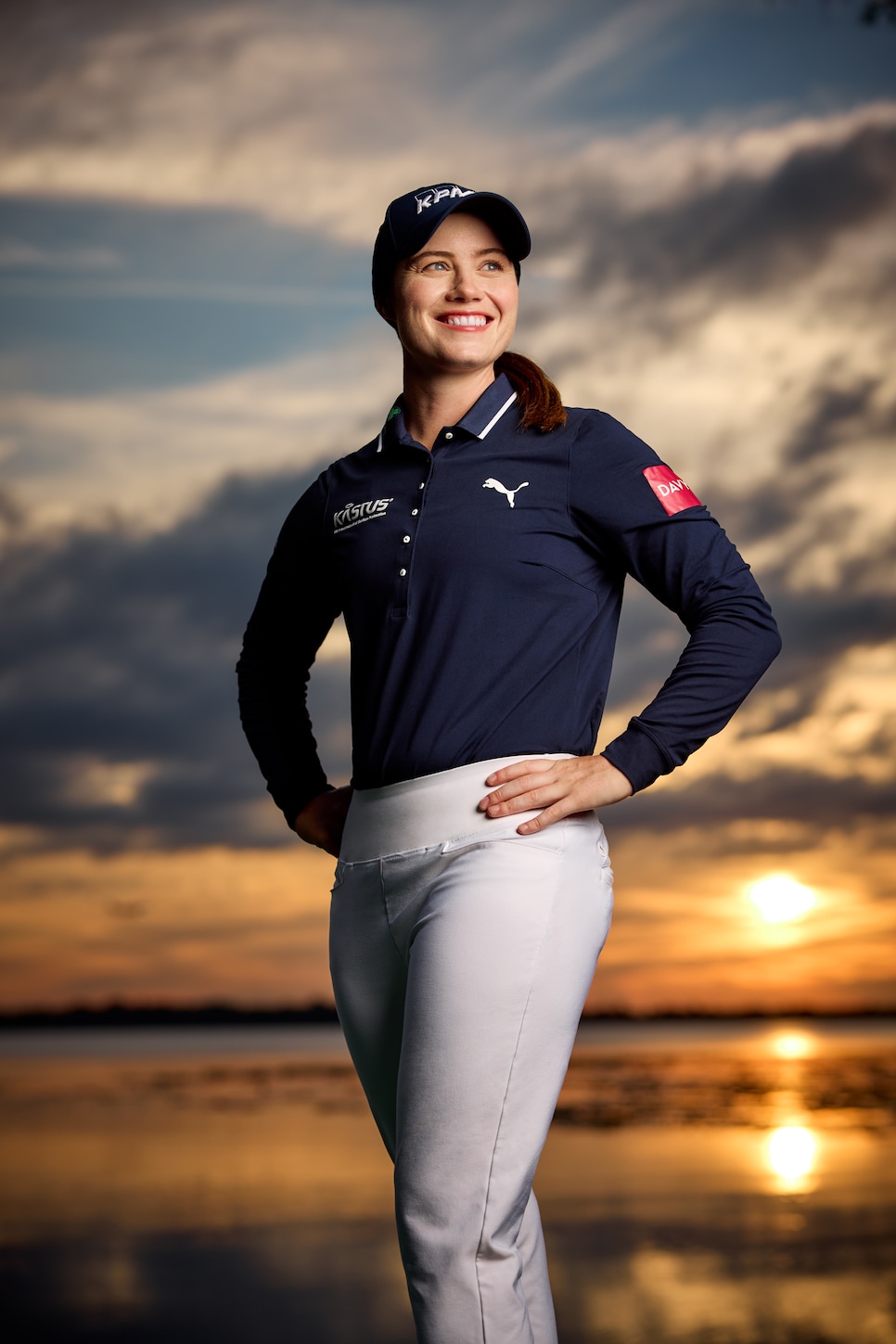 Photograph by Jensen Larson
I had these plans that I would go straight from college to the LPGA Tour, and it would all go so smoothly. It didn't. I spent 135 weeks as the No. 1-ranked amateur in the world, but when I turned pro, I didn't make it through Q school.
AGE 27/BORN Cavon, Ireland/LIVES Orlando, Fla
From the beginning, I had a built-in practice partner. My twin sister, Lisa, and I grew up minutes from our local course. We started with three clubs each when we were 9 and added clubs, shoes and a coach as we got older. My dad read golf books and taught us as much as he could. When my sister and I were 12, he realized that we needed help. I've worked with Shane O'Grady for 15 years now.
Golf can be lonely. Being a golfer in Ireland means practicing in the wind, rain and cold. Lisa and I were lucky to have each other. We brought each other along without realizing it. Dad reinforced that it didn't matter who won as long as we did our best.
Lisa and I used to dress the same. One time we were in the final match of the Irish Ladies Championship. One of the referees said to our mom, "We're not sure we'll be able to tell the difference. I need to know who has won each hole. Can one of them change?"
Our parents are school teachers, so academics were important. Duke was the best of academics and golf. It was a big adjustment. There was no going home on the weekends like our friends in Ireland. We moved halfway across the world with two suitcases and our clubs.
Some of our toughest battles were at Duke qualifying—our lineup was that strong. No matter how many times I won, coach Dan Brooks made me qualify. He always challenged us.
I made it through second stage of LPGA Q school as a junior, in 2017, but pulled out of third stage to return to Duke. I felt I was good enough to play on the LPGA Tour, but I made commitments to my team and coaches. I didn't want to let them down. I have no regrets, even when I didn't make it through Q school the next time.
I graduated and turned pro in 2018 but struggled at LPGA Q school. I was horribly disappointed. Friends got their cards and made it look easy. Why couldn't I? I didn't dwell on it; I went to the Ladies European Tour [LET] and then Symetra [now Epson] Tour.
I went from college, where everything is set for you, to pro golf where you're on your own. Symetra is a grind. I'd never played eight events in a row before. It's easy to spend more than you make. Entry fees were $500 a week; then you have to get there and find a place to stay. I was lucky to find host families and a few sponsors, so I wasn't worrying about being able to afford gas for my car or the next week's entry fee, like other girls were. Lisa turned pro at the same time but retired soon after. She's now a player manager at Modest! Golf, the company that represents me.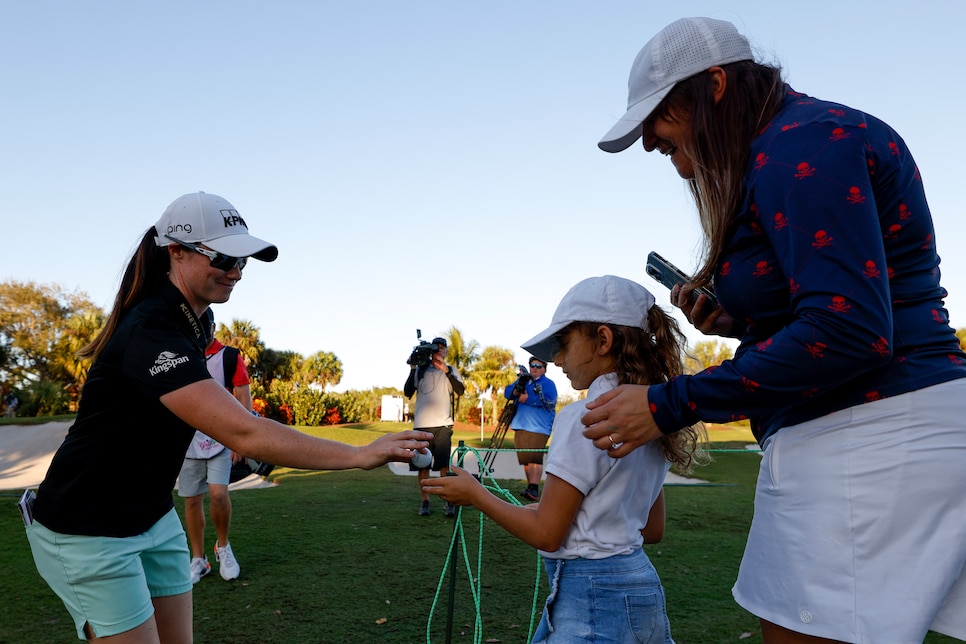 I finished high enough on the money list to get my LPGA Tour card for 2020. I realized quickly that I needed to learn how to go low. You have to get so comfortable doing it that it becomes habit. I'm getting a sense for it, especially after Evian, where I shot a final-round 61, tying the record for lowest round at a major. That was an incredible day, but the Solheim Cup is the greatest moment of my career so far.
My teammates warned me how nervous I'd be on the first tee, saying I'd be lucky to make contact. The crowds were so loud. To stand up and hit a drive straight down the middle, it set the tone for the rest of the week. I didn't expect to set the record for most points scored by a rookie, but once I got going, the momentum didn't stop.
I went to assistant captain Suzann Pettersen for advice all week. I've always admired her determination and competitiveness. She said not to do anything differently, to trust what got me there. That reassurance from her and captain Catriona Matthew gave me a lot of confidence.
After the Solheim Cup, they had a parade for me at home. I rode in a gold convertible BMW, my 94-year-old grandmother was in the passenger seat waving at everybody with me. People were out with flags and banners, cheering. It was like St. Patrick's Day.
I was the first Irishwoman to play in the Solheim Cup. I wouldn't have qualified if I hadn't gotten LET status. I wouldn't have gotten LET status if I'd breezed through Q school. The confidence I gained from that experience helped me get my first LPGA Tour victory—and Ireland's—in February. Growing up I watched Irish guys like Padraig Harrington and Rory McIlroy succeed on the PGA Tour. I hope my win will inspire girls in Ireland that the same can be possible for them.