News
Lee Westwood splits with long-time caddie Billy Foster, according to report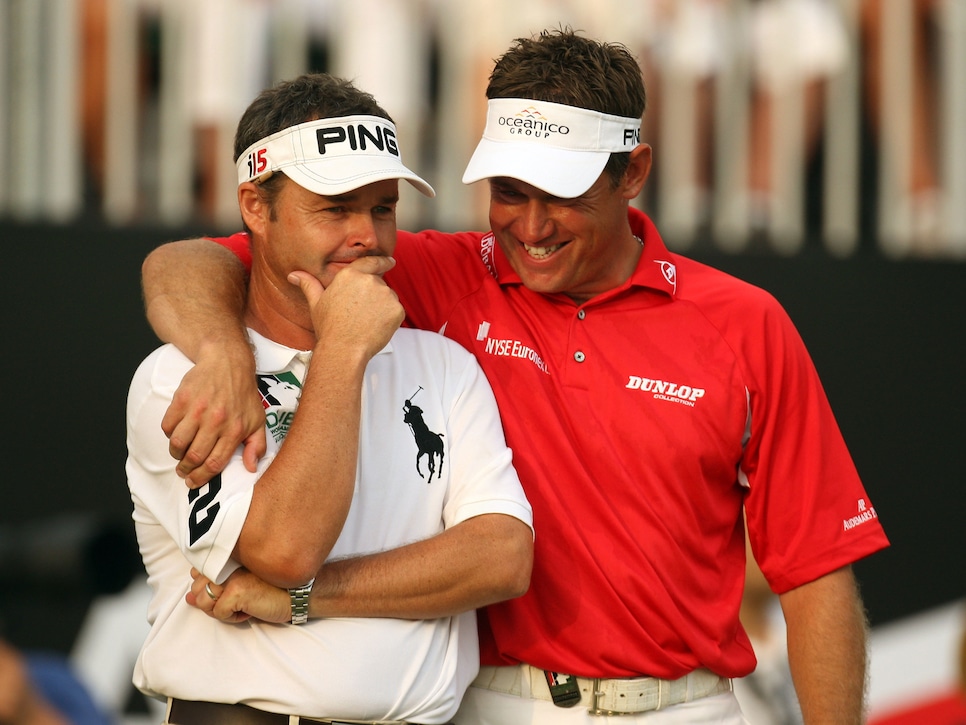 Ross Kinnaird/Getty Images
According to a report in the Telegraph, Westwood has formally split with full-time caddie, Billy Foster. The duo parted ways after working together at the Turkish Airlines Open two weeks ago.
Foster talked to the Telegraph and said that Westwood had expressed interest in changing the way to pair worked on the course. Specifically, Westwood had begun gathering his own yardages and wanted to continue to do that on his own.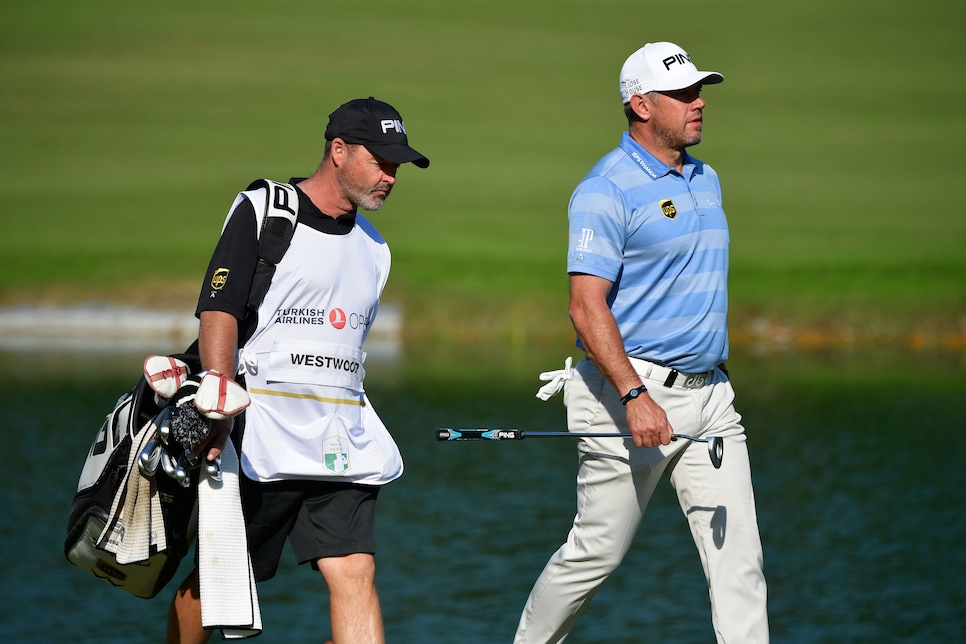 "Lee wanted to work differently to everything we had ever done, which basically meant me just carrying the bag," Foster said. "I struggled to adapt to that situation as a caddie, and it created a bit of an uncomfortable atmosphere on the course."
The pair began working together in 2008, Westwood winning 13 times with Foster on the bag. Additionally, Westwood had eight top-three finishes in majors with Foster and rose to World No. 1.
During the season, Westwood had used both Storey and his son, Sam, as fill-in caddies on occasional weeks. The Englishman finished fifth with Sam on his bag at the Andalucia Valderrama Masters last month, then partnered with Storey en route to his 23rd career Euro Tour win in South Africa. Storey will be caddieing this week at the season-finale DP World Tour Championship.
"Times change," said Foster, who has worked with Seve Ballesteros, Darren Clarke, Thomas Bjorn and Sergio Garcia. "It has been a great 10 years of my life with Lee and we had many special times and successes together."
Given his record of success, it's likely Foster will find another full-time bag for 2019 fairly quickly, with speculation already surfacing that maybe he will connect with Rory McIlroy in the new year.