The Loop
LeBron James and the Cavs are a LOCK in game two (just don't take our word for it)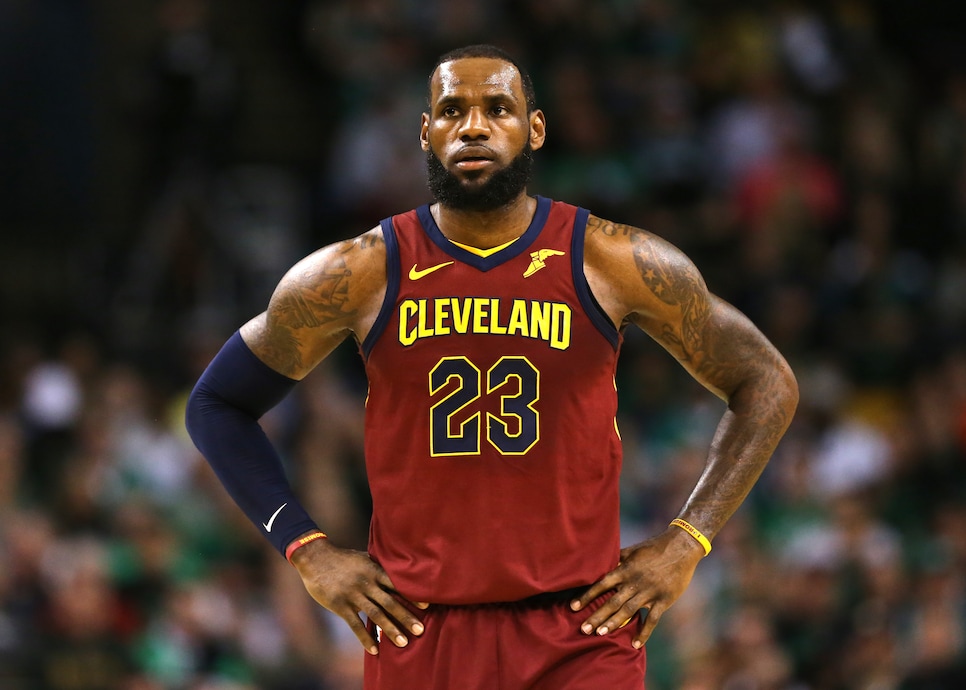 Earlier this season, immediately following the NBA All-Star break, I made a well-informed declaration that LeBron James and the Cavs were the lock of the century as a 5.5-point favorite against the Washington Wizards. The statistics backed it up, and it was a trend that couldn't be ignored. Naturally, the Cavs lost by seven at home, causing me to look like the idiot I am and receive well-deserved jabs on twitter despite a follower count under 300.
Rather than learn from my mistakes, I'm deciding to go down this road once again, because the statistics, and my memory tell me that there is not a chance in hell LeBron is losing in Boston on Tuesday night after that awful showing in game one on Sunday. First, a look at James' numbers following a loss in the postseason courtesy of extremely underrated ESPN play-by-play man Adam Amin:
I'm not going to get hung up on James' statistics in these games, because they are essentially his regular numbers, not to mention the fact his numbers this postseason are even better than the after-the-loss numbers here. Also, as he's shown this postseason, this Cavs team can still lose if he puts up 28, 12 and 8.
What's much more eye-popping is the 44-23 record, giving him a 65.7-win percentage in games after a loss in the playoffs. Some math wizards would say that gives him better than a 50/50 chance of knotting the series at one apiece on Tuesday. In this postseason alone he's a perfect 3-0 after a loss, all coming in the Cavs' series vs. the Indiana Pacers. In those wins he's averaged 41 points, 11 rebounds and 8.7 assists. Prettayy, prettayy, prettayy good.
But above all, at least for me, is the Boston factor. After losing the first two series of his career to the Celtics, with rosters that you can't help but laugh at looking back on, LeBron has won four straight, with a record of 16-5 overall, and a 7-3 record at TD Garden prior to Sunday's loss. During that span, after a loss James is 3-2, and he averages 34.6 points, 10.6 rebounds, and 3.8 assists in those games. The most memorable of those games came in the 2012 Eastern Conference Finals, when James went for 45, 15 and 5 in a must-win situation on the road:
Am I really stupid enough to do this again? Damn straight. Cavs +1. BOOK IT.
P.S. Celtics by a million