Instruction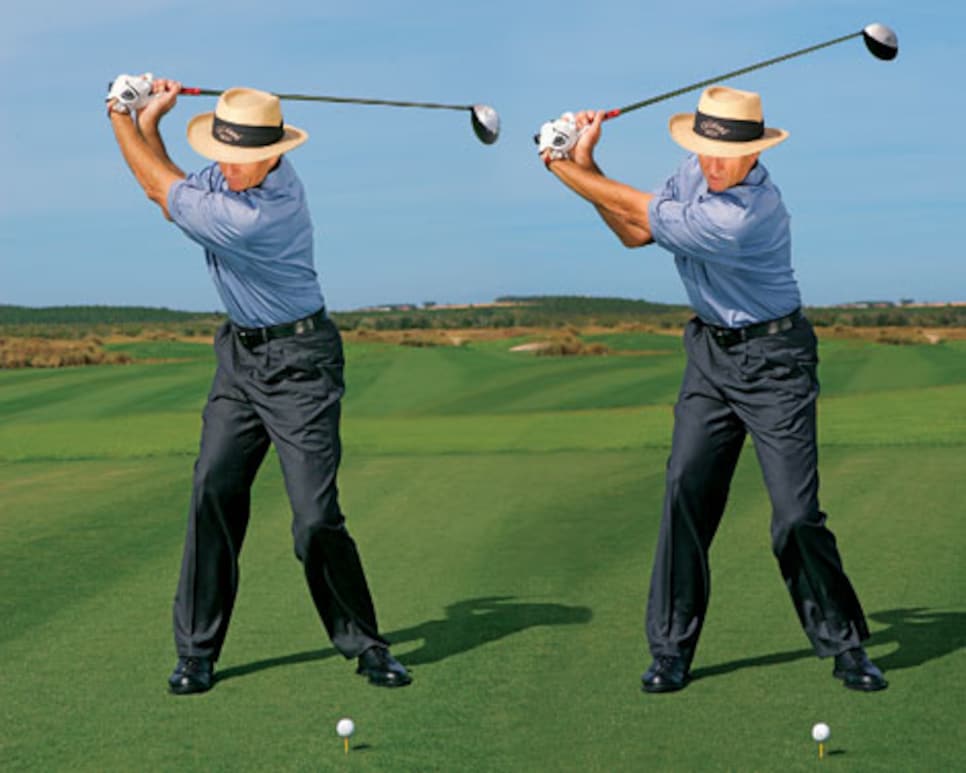 PRESENT: I'm fully loaded and ready to unleash my power, but control could be a problem. FUTURE: Swinging my left arm to 10 o'clock provides a blend of power and control
Considering the power that young players are now generating, I believe that golf swings in the future will be shorter and more compact. This will aid in greater consistency and control without sacrificing distance. The strength these young athletes have enables them to hit the ball vast distances with a simple, compact swing. Two examples are 24-year-old J.B. Holmes (second on the PGA Tour in driving distance, averaging 315 yards off the tee) and 16-year-old phenom Michelle Wie, who routinely hits 300-yard drives.
The average player can also benefit from the shortened backswing. Less wasted motion leads to more consistency and greater repeatability. In baseball, it's very easy to produce a simple, repeating motion because the backswing is only about a foot long.
In your golf swing, as long as you have a reasonably full shoulder turn and a full wrist cock, your left arm only has to go back to about 10 o'clock (above, right). But don't hurry your downswing as a result of a shorter backswing. When practicing, alternate between a 7-iron and a driver to get the feel for a shorter swing.