College Golf
College golf looked like it had its first 59. But N.C. State standout still breaks NCAA women's scoring record with 60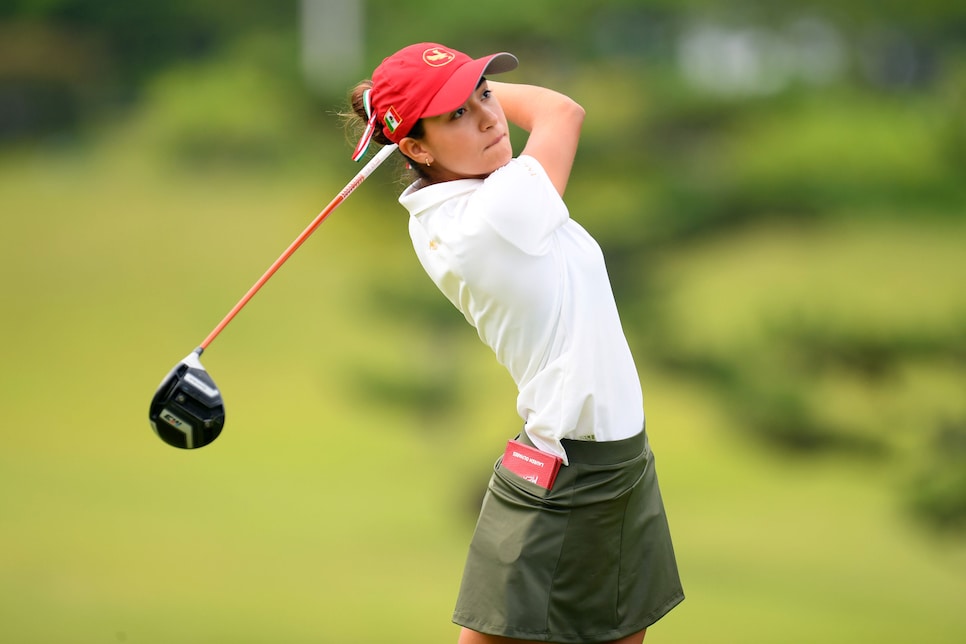 Making history is making history. But for a brief few minutes it looked N.C. State's Lauren Olivares Leon had joined a truly elusive club.
On Monday afternoon in her first round of the 2023-24 season, Golfstat's live scoring from the opening round of the Cougar Classic originally listed the junior from Mexico as having shot a 12-under 59. The unofficial online score had Olivares Leon birding her final 11 holes at Yeamans Hall Club in Hanahan, S.C., to become the first collegiate golfer, male or female, ever to post a sub-60 score in NCAA competition.
However, on the seventh hole (her 16th), the scoring mistaken recorded Olivares Leon for a birdie 3 when it should have been a par 4. After clarifying things on her official scorecard, she "settled" for a 11-under 60—which still broke the record for lowest 18-hole score in the history of women's college golf.
There wasn't much time for Olivares Leon to celebrate afterward; the Wolfpack, along with the 16 other teams in the field in the tournament hosted by the College of Charleston, were in the midst of a 36-hole day and so they returned to the course for Round 2.
Five players had previously shot 61s in NCAA competition:
• Mariah Stackhouse, Stanford—Peg Barnard Invitational, second round, Feb. 17, 2013
• Esther Lee, University of Colorado—Dick McGuire Invitational, first round, Sept. 12, 2016
• Bianca Pagdanganan, Gonzaga—Pizza Hut Thunderbird Invitational, second round, March 17, 2017
• Julia Johnson, University of Mississippi—Battle at the Beach, third round, Nov. 3, 2019
• Anna Zanusso, Denver University—Westbrook Invitational, second round, Feb. 23, 2020
Olivares Leon's previous career college best was a 67, which she shot twice during the 2022-23 season. The first time came in the second round of this event the previous September. The second came at in last May's NCAA Raleigh Regional. During her sophomore season, she had a 72.71 scoring average, best on the N.C. State squad.