Amateurs
The 10 coolest player stories at the Latin America Amateur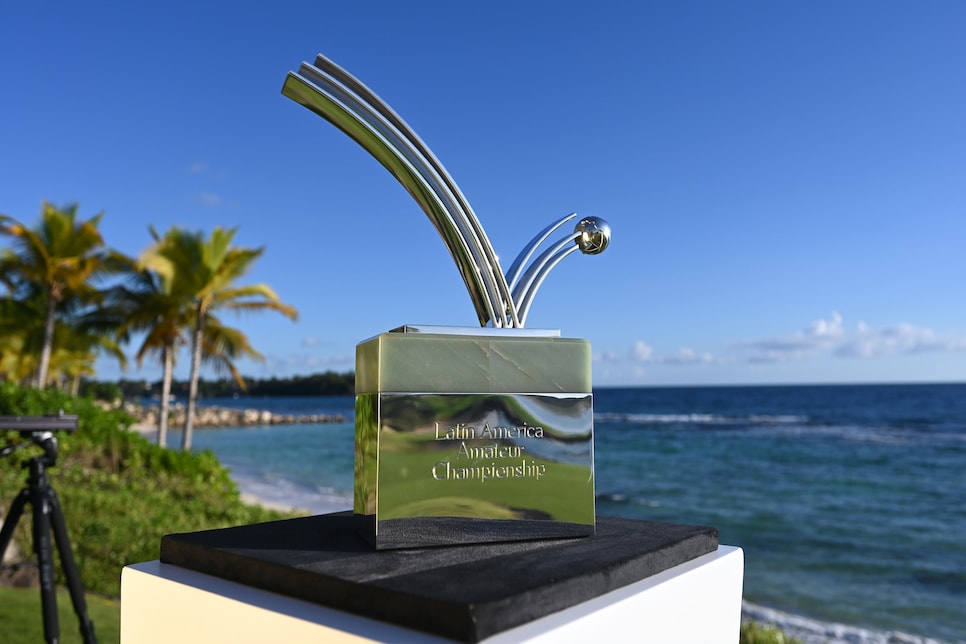 Photo By: Enrique Berardi/LAAC
The Latin America Amateur Championship, put on hold in 2021 due to COVID-19, is back for a seventh installment, returning to the Dominican Republic's Casa de Campo for a third time. Mateo Fernandez de Oliveira of Colombia, No. 43 in the World Amateur Golf Ranking, is the favorite, while two former champions—Costa Rica's Paul Chaplet (2016) and Argentina's Abel Gallegos (2020)—look to become the first two-time winners.
A big part of the LAAC's charm, however, comes with the players further down the rankings, some of whom have taken unpredictable, inspiring routes to the championship. The championship is run by Augusta National, the R&A and the USGA, and the winner's rewards—a berth in the Masters and Open Championship along with a pass to Final Qualifying for the U.S. Open—are life changing for golfers. Here are 10 names from the field you may never have heard before, but whose stories are unforgettable.
Camilo Avila, 25, Bolivia
Avila's biography presents the picture of a larger-than-life character—the University of Texas-Arlington graduate started his golf career at age 2, fetching balls his father chipped over the clothes line at their new Bolivia home while they waited to be accepted by the country club. After graduating in 2019, he worked with Bolivia's Tiga Sports Network as a researcher, writer, reporter and voiceover specialist. He's also served as a radio broadcaster for international soccer matches, but put that entire career on hold to start his own frozen-food business, Gogo. And all this in a nation with fewer than 200 registered golfers.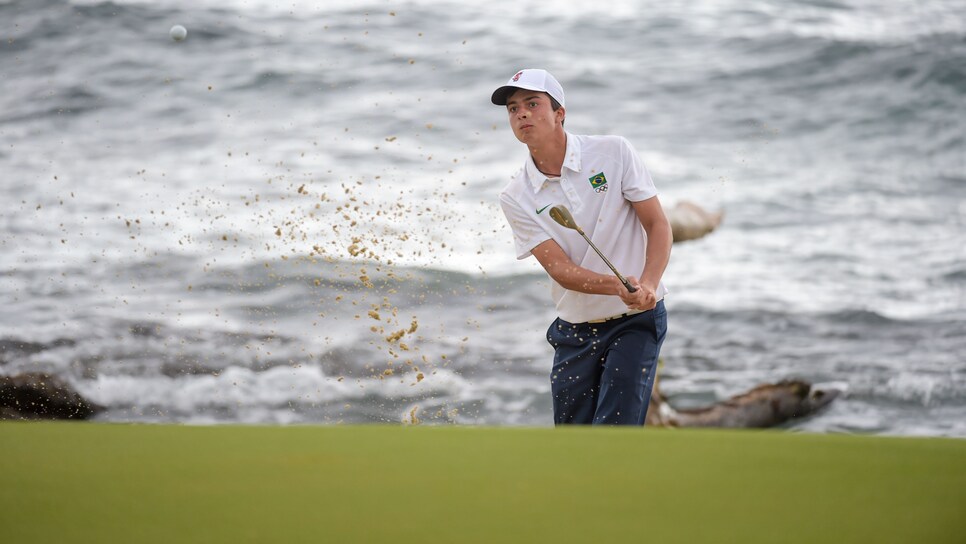 Biondi is a redshirt junior at the University of Florida, and what makes his golf journey so unique is that he moved to the United States at 15 due to Brazil's lack of golf resources. More intriguing is that and he made the move by himself. Since then, he's gone on to win the Florida Junior Amateur (twice), the Florida Amateur Public Link and, this past June, the Florida Amateur Championship at Streamsong Resort.
Andrey Borges, 20, Brazil
Borges is the son of a chicken farmer near the border with Uruguay, and the only time he got to play golf as a young boy was when his uncle, a caddie at the Livramento Country Club, took him on Mondays when the club was closed to members. That made it strange when his classmates called him rich, thinking that golf was only for the elite. Like Biondi, he moved away from home at 14 to stay with other family so he could train at a golf facility. A year ago, he played in nine amateur events and won four of them.
Ezequiel Cabrera, 14, Paraguay
On one hand, it's no surprise to see Cabrera here—you might not recognize his name, but you'll almost definitely recognize the name Carlos Franco, who won four times on the PGA Tour and twice so far on the PGA Tour Champions, was a top-seven finish at the Masters in '99 and 2000. Franco is Cabrera's uncle, and that's only the start of the family connections to golf; his other uncles Angel and Ramon Franco are also professionals, and he has no shortage of golf instructors connected to him by blood, including his father. What is surprising about Cabrera is how fast he's been able to qualify for the LAAC—at 14, he's the youngest player in the field.
Alvaro Ortiz, 53, Costa Rica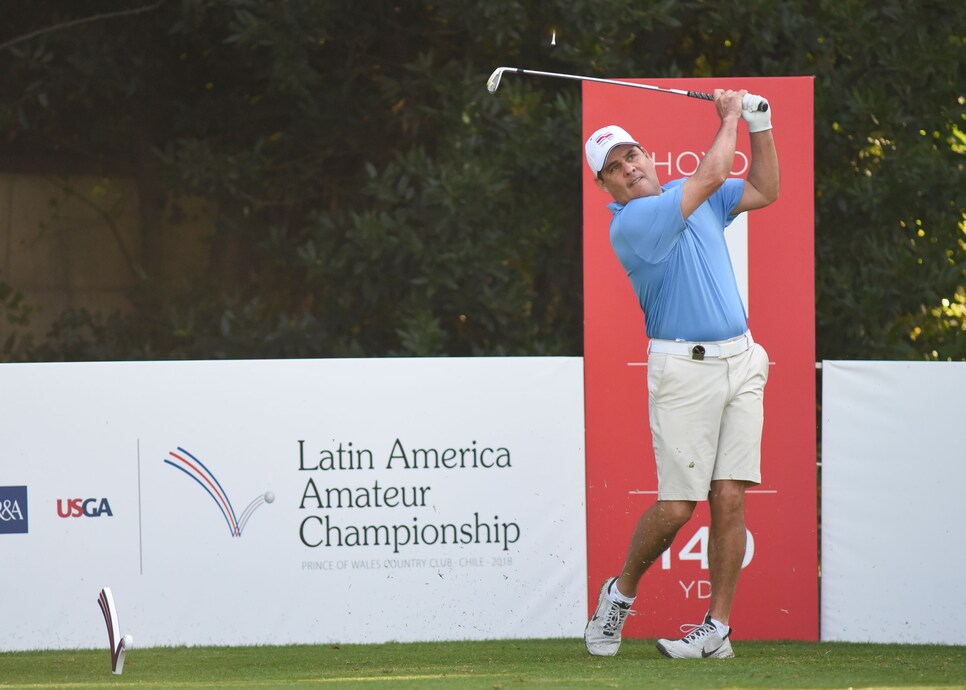 On the flip side of the age divide is Ortiz, the oldest player in the field of 102 players at 53. But while he might be almost four times Cabrera's age, he's every bit as capable of winning, and almost did so in 2017, when he took a 36-hole lead and eventually finished one shot out of the playoff. Ortiz is one of seven players to have compete in every edition of the LAAC. Just don't confuse him with the other Alvaro Ortiz, out of Mexico, who won this event at Casa de Campo in 2019 and is the brother of PGA Tour golfer Carlos Ortiz. The elder Ortiz laughs at the name connection, and once said to his younger counterpart that "if he finds a girlfriend and she calls me by mistake, I'll be sure to refer her to him."
Javier Correa, 43, Ecuador
There's peaking late in life, and there's whatever Correa is accomplishing. He didn't even begin playing golf until he was 13, but he's a natural late bloomer, so it's only natural that he's making his first LAAC appearance after his 40th birthday. But that's not the only thing he has going for him—Correa is also a scratch tennis and paddleball player, and while living in Miami won a state USTA championship setting up a trip to Las Vegas to compete for a national title.
Jeronimo Esteve, 40, Puerto Rico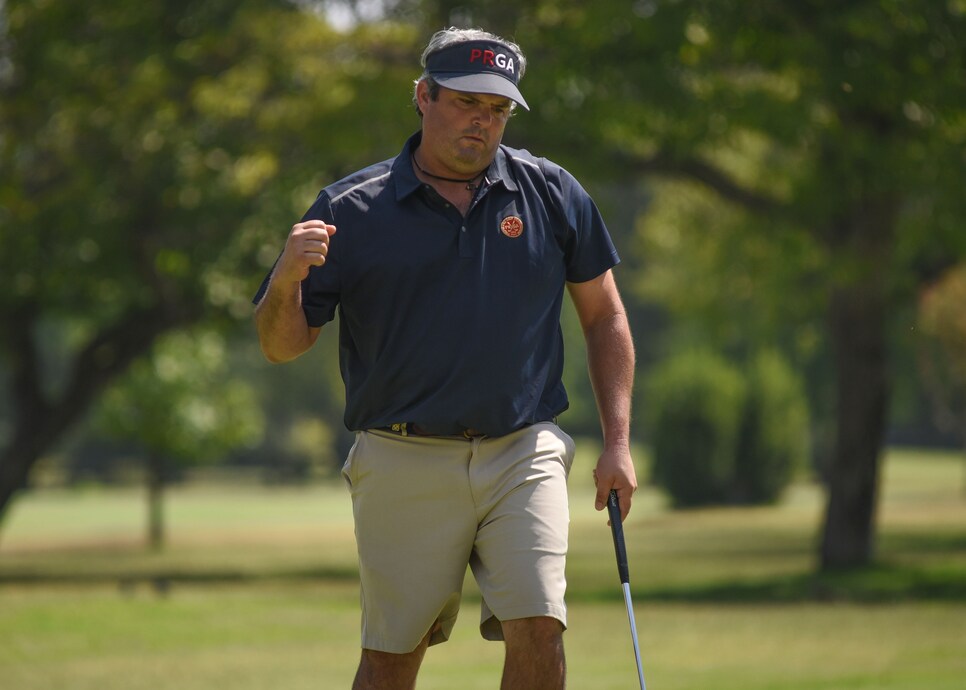 Esteve's grandparents escaped Cuba for Puerto Rico when Fidel Castro took over with nothing but some pieces of jewelry that his grandmother smuggled in her undergarments. Today, Esteve is the vice president and GM of three Headquarter Automotive dealerships in Orlando, a company owned by his father. Esteve is a Caribbean Amateur champion, but his greatest fight was overcoming Hodgkin's Lymphoma in 2011. During his chemotherapy, he competed in the U.S. Mid-Amateur and narrowly missed match play. On top of it all, in his formative years in Puerto Rico, Esteve was taught by none other than Chi Chi Rodriguez, who advised him to hit it hard, and hit it high.
Jean-Philippe Mehu, 20, Haiti
If there's a major underdog country here, it's Haiti, which has never had a player make the cut at the LAAC. But Mehu, who founded the club golf program at Florida International University, came in second at a Florida regional club tournament by shooting a final-round 66, which gives him as good a shot as any. But the best trivia about Mehu? He can "identify the brand of exotic sports cars just by hearing the engine."
Segundo Oliva Pinto, 22, Argentina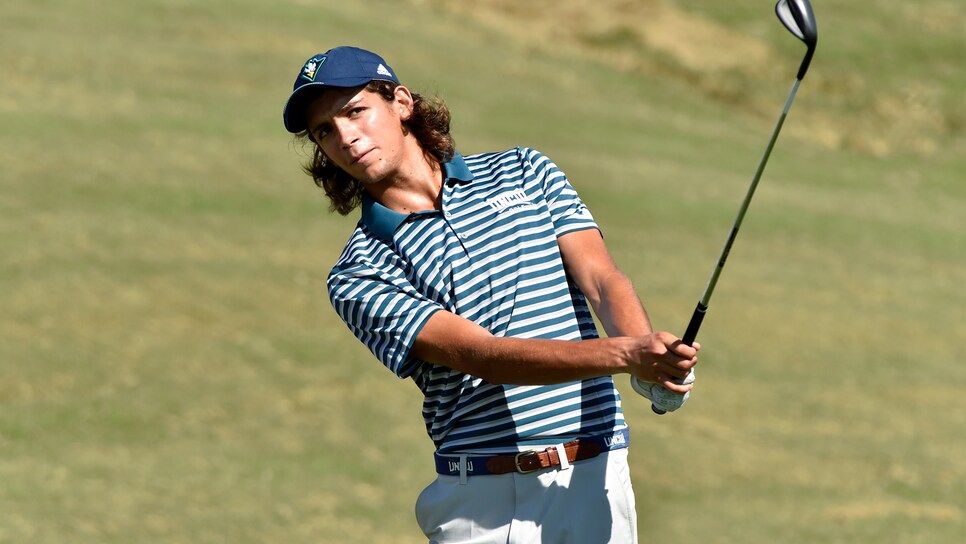 This University of Arkansas senior has perhaps the most discouraging golf story. At the 2020 U.S. Amateur at Bandon Dunes, he was playing eventual champion Tyler Strafaci in the round of 16, tied on the 18th hole, when his caddie was seen brushing the sand with his hands. That's considered testing the surface of the bunker, and it cost him the hole and the match. But it's how Pinto reacted that's truly impressive. "I told him that if I can forgive him, everyone can forgive him," he said. "My thought was, 'I want to leave this place like a man,' and I think I did. There's always something positive about the negative." Pinto finished eighth in the 2020 edition of the LAAC.
Joseph A. Sibilly Jr., 20, U.S. Virgin Islands
What happens when you have a 20-year-old painter and builder who lives on an island (St. Thomas) with no golf course, and only took up the game because he met a man who runs a junior program at church when he was 13? You get Sibilly, great-grandson of one of the men who planned and built the island. He represents the USVI in beach volleyball, but this week, he's also taking part in the LAAC. It's his first time, and he's the only USVI golfer in the field. And he's exactly the kind of player who makes this event so special.