My putting has been in a dark place recently. Especially my long putting. It's my distance control that always seems like it's the first to go and the last to come back after a long winter. That's my current issue, and it's left my morale pretty low on the greens.
It sent me on a frantic search for little tips, and I've been coming across some really good ones (like this one!). Yesterday, I stumbled upon another buried within our recent Q&As we did with Butch Harmon, the No. 1-ranked teacher in America according to Golf Digest's poll of other teachers.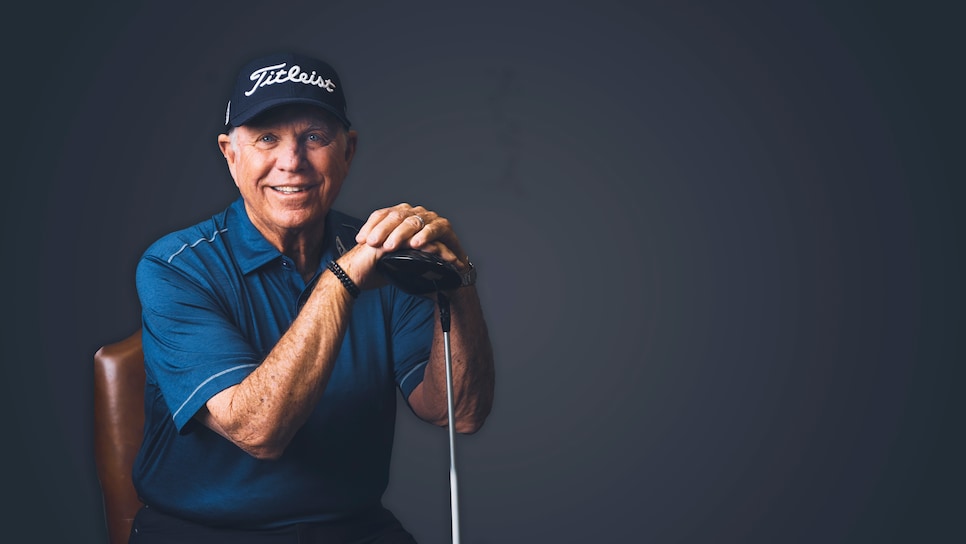 The question we pitched to Harmon was simple: How do I better control my distance on long putts?
"This is a good one," he says. "A lot of golfers think about this all the time, because they don't have good feel."
Before we get to the warmup, Harmon first suggested a few notes on technique for these longer putts.
Think of making a longer putting stroke, not a faster or harder putting stroke. It should always stay smooth.
To help you do this, Harmon says to let your wrists more freely during your stroke, so the putter head moves behind your hands on the backstroke.
You'll also need light grip pressure to do this, not a "death grip," he said.
Ultimately, Harmon says avoiding tension throughout your body is hugely important on longer putts. Don't freeze over the ball. "As soon as you pull your eyes back to the ball, start moving the putter back," he says.
As for what you should do before each round...
Putt from fringe to fringe
Before your next round, size up the shape of whatever practice putting green you're working with. Drop one ball down on one side of the green, and aim for the other side longest away.
"Don't even aim at a hole, go from one side of the putting green to the other, then turn around and go the other way," Harmon said. "This gives you the speed of the green both uphill and downhill because eventually, you're going to have a 30 or 40 footer and most golfers haven't practiced them."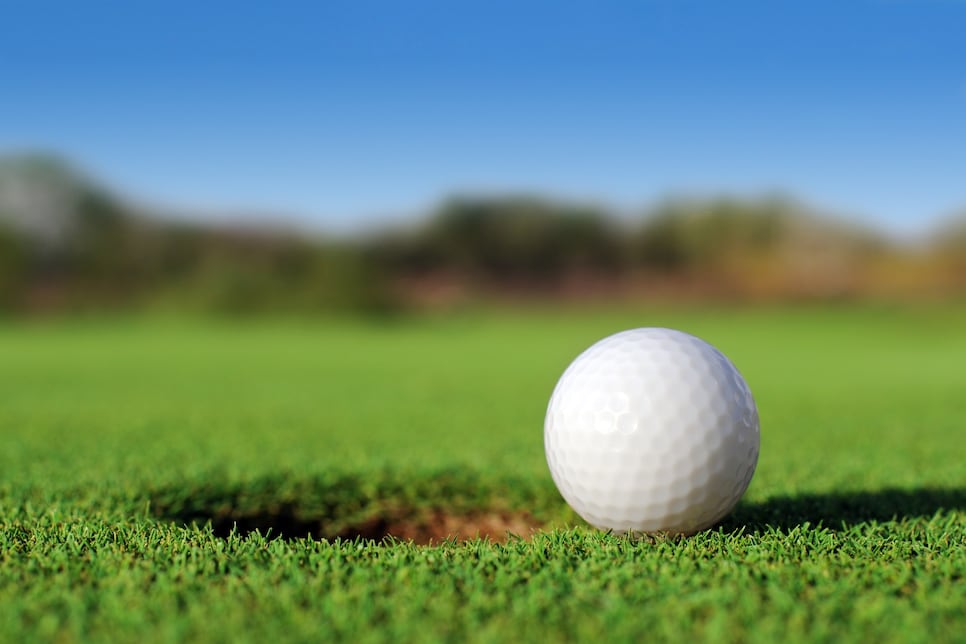 Harmon recommends repeating this fringe-to-fringe game a few times, but to continue putting both uphill and even on the shorter putts. That means, if you hit a 10 foot putt, do it both ways. First downhill, then on the opposite side of the hole so you're facing uphill.
"This will really help you," Harmon said.