The Loop
Kyle Thompson ~~wins~~ survives wild, windy Web.com Tour event in the Bahamas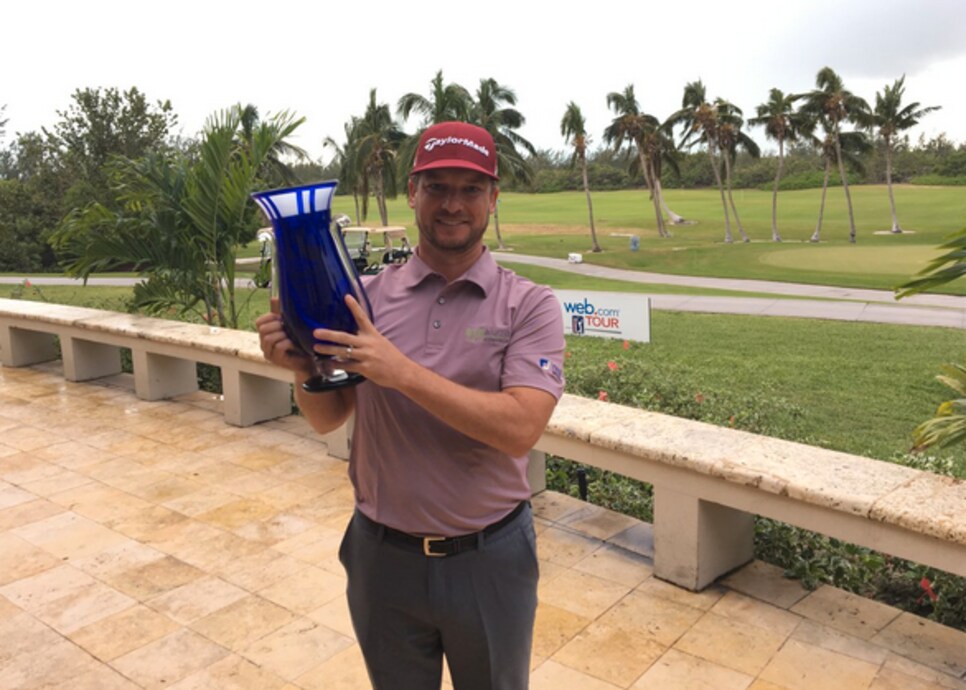 He was six over through six holes. He made seven double bogeys for the week. And yet, Kyle Thompson emerged as the winner of the Web.com Tour's season opener.
But no one battled the elements better than Thompson, who shot 76 on Day 1 in what he described as one of the "top three hardest rounds I've ever played." He followed that up with three consecutive rounds of 70 to finish as the only player in red figures at two under.
Thompson pulled away from the field with a front-nine 32 on Sunday, sorry, Wednesday (the Web.com Tour's interesting schedule takes a bit to get used to), but had to hold off Nicholas Thompson and Andrew Yun. After that sparkling front nine, Thompson added eight more pars on the back -- and one final double bogey on No. 16 -- to win by two shots and pick up his fifth career Web.com Tour title.
Two years ago, Thompson nearly quit the game. "If I didn't make the cut, I was going to have to give it up, switch gears and start a job search," he said of his start at the Rex Hospital Open. But Thompson won, and even received a letter of congratulations from Arnold Palmer, who was impressed by his perseverance.
If he had lived to see what Thompson persevered through on the course this week, The King surely would have been impressed once again.