PGA Tour
You may not see a more brutal break this year than Kurt Kitayama's ball being one inch out of bounds at Bay Hill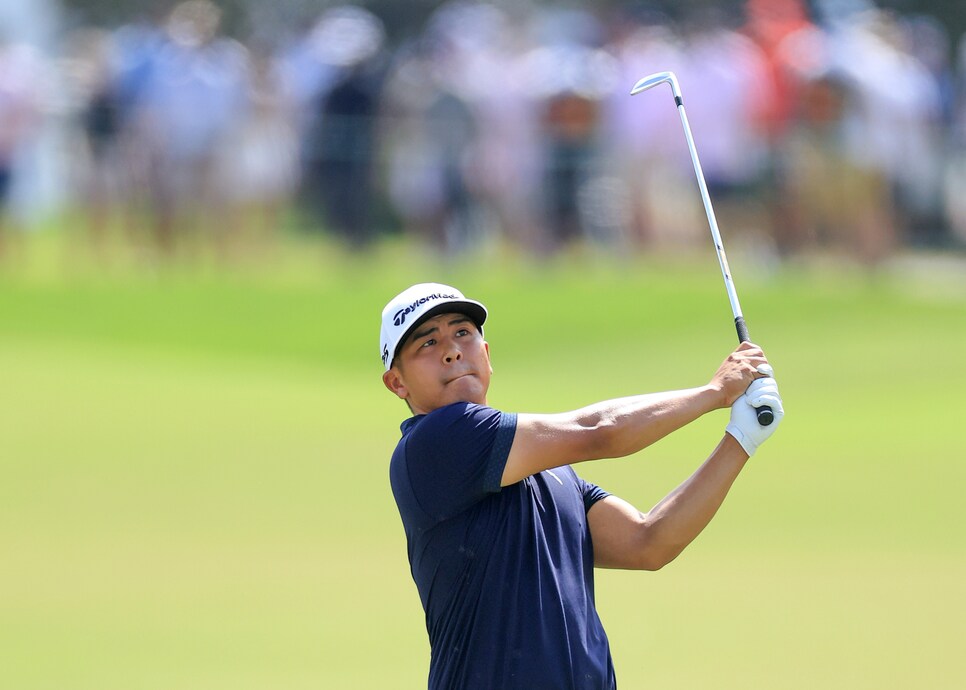 As far as front nines go for a 54-hole leader, Kurt Kitayama's was as smooth as they come on Sunday at the Arnold Palmer Invitational. Well, at least it was for the front eight.
At the par-4 ninth, statistically the hardest hole at Bay Hill Club & Lodge this week, things took an unbelievably unlucky turn for the two-time DP World Tour winner. After playing the first eight holes in two under and opening up his lead to two shots, Kitayama badly pulled his tee shot at No. 9 and got the most brutal break you'll see all year on the PGA Tour.
Despite his ball being completely visible and seemingly playable, it was a literal inch left of the cart path, which is out of bounds at that hole. Gutting:
The rules for out of bounds are interesting. A ball has to be completely outside the out of bounds boundary to be deemed out of bounds. If Kitayama's ball was one inch to the right and just barely touching the cart path, it would have been in play, which would have allowed him to punch out and attempt to gut out a par. Instead, he was informed this ball was out of play, meaning he had to play the provisional shot he hit off the tee, which found a fairway bunker just left of the fairway. He was faced with a tricky shot from a lie near the bunker lip, which forced him a lay up.
Unfortunately for Kitayama, his lay up wasn't very good either. His fourth shot found the right rough, leaving an 87-yard wedge shot. His fifth went just over the green and he was unable to make the 16-footer for double bogey. Standing on the tee, Kitayama was 11 under and ahead by two shots over Jordan Spieth. Walking off the green, he was now one back.
To his credit, Kitayama impressively settled down after the ninth-hole debacle, getting up-and-down for par at the 10th, parring 11 and holing a crucial six-footer for par at No. 12. Despite the triple, and despite the fact it was the second straight day he hit a tee shot out of bounds and made a 7, he somehow went back into a tie for the lead, then drained a birdie putt on the 17th hole jump on top all by himself again. On the 18th, after hitting his tee shot into the left rough, he found the green with his approach and made the par to pull out the victory.