What The ... ?
Pro hits two golf balls at the same time in utterly bizarre sequence at the New Zealand Open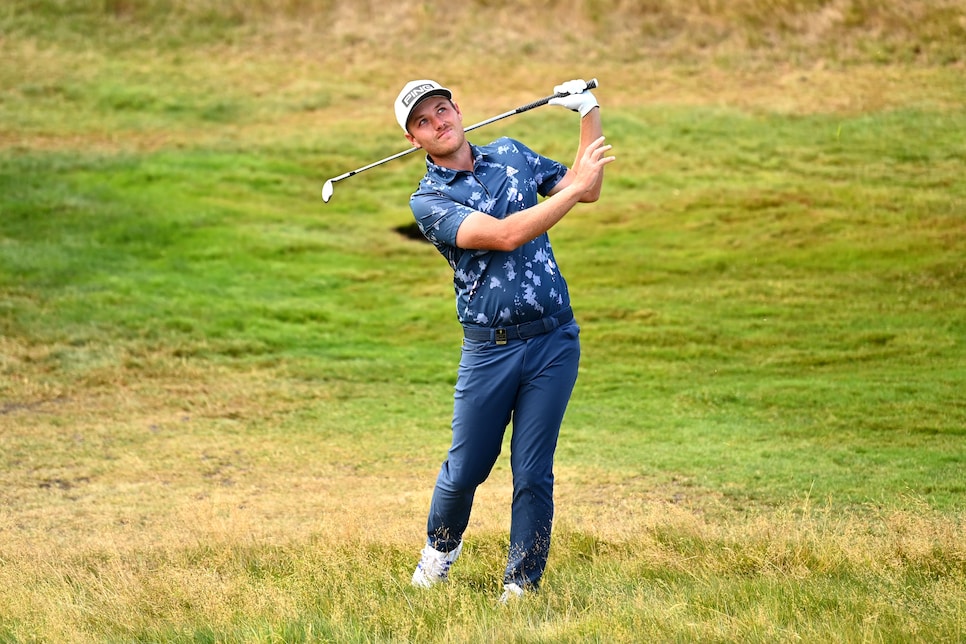 Cover this sport long enough and you're bound to see plenty of bizarre happenings. Yet even for us, what happened to Australia's Shae Wools-Cobb in the final round of the New Zealand Open is a shocking first.
Wools-Cobb, who was the 54-hole leader at 17 under, wound up freefalling into a tie for 26th after shooting a final-round 78. It simply was never the Aussie's day, as evidenced by this unbelievably strange sequence in which Wools-Cobb accidentally struck two golf balls at the same time out of a gnarly lie. If you're wondering how on earth that happened, we are too. Check out the clip:
What the ... ? When you first watch, it looks like one of the worst topped golf shots you'll ever see from a tour pro. But then the camera cuts to a ball that landed near the green and that's when things got very confusing. Even Wools-Cobb, his caddie and a few folks inside the ropes appeared to have no idea what was going on: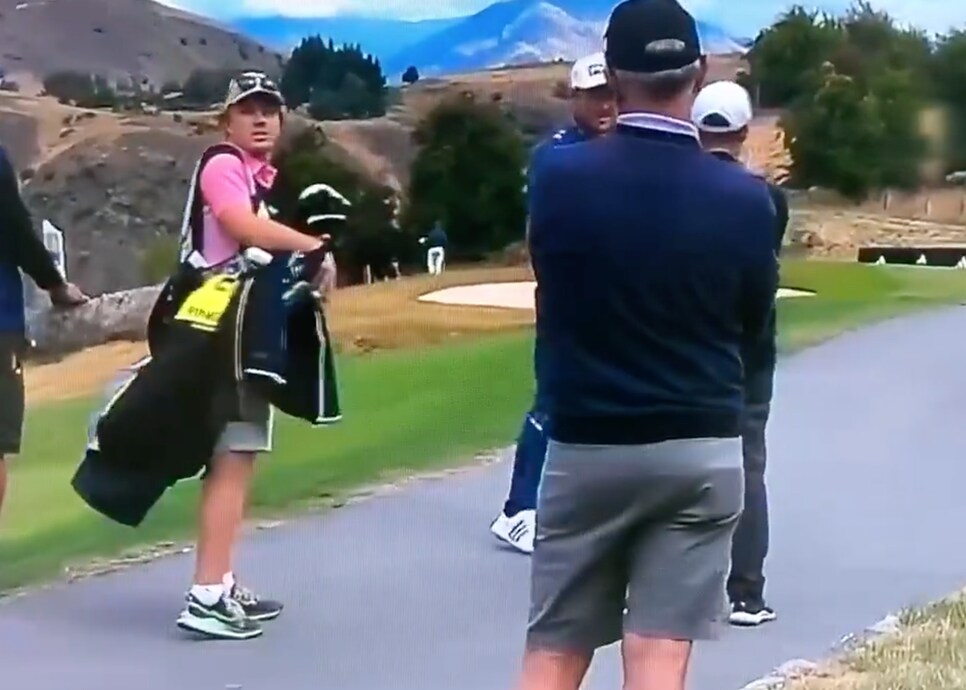 The good news for Wools-Cobb was that the ball that traveled all of three yards was not his, and his ball was the one that landed up near the green. That means the other ball must have been buried beneath his original ball, or was right next to it and it went undetected thanks to an impossibly tough lie.
More good news, although nothing that happened in Wools-Cobb's final round was good, is that thanks to the new rules there was no penalty for this occurrence. Because he intended to hit his actual golf ball, he did nothing wrong. Still, a strange happening on a strange day for the Aussie, who finished eight shots back of winner and fellow countryman Brendan Jones.