News
Korn Ferry Tour pro tops opening tee shot, still shoots six-under 66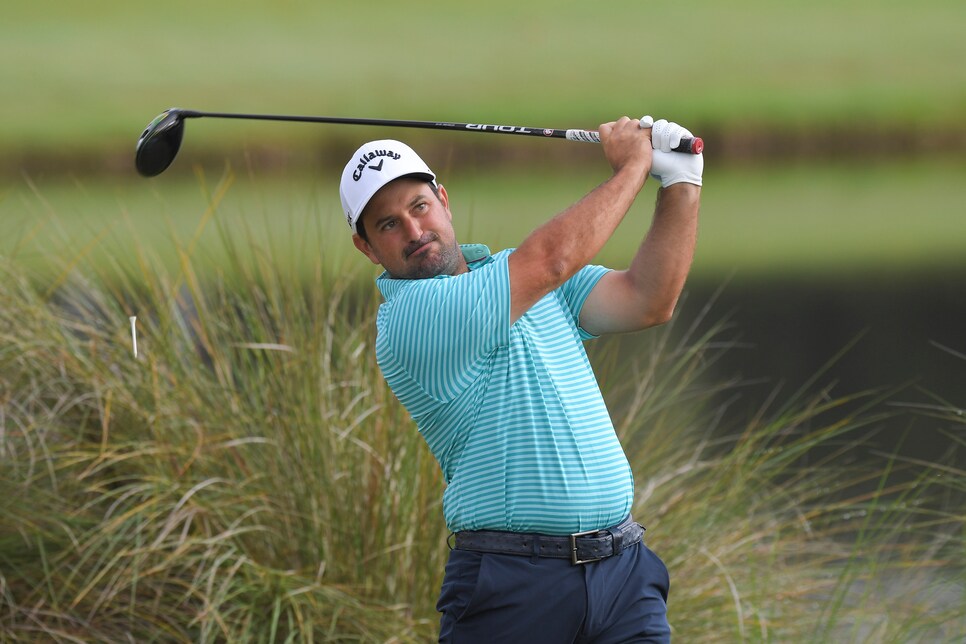 Topped opening tee shots are a common occurrence on the weekend at your local muni. At a professional golf event? Almost unheard of.
That was not the case on Thursday in the second round of the Korn Ferry Tour's TPC San Antonio Championship at the Oaks. At the par-4 first, Mexico's Roberto Diaz, a San Antonio resident, hit a cold top.
"Worst shot of my career on the first hole," Diaz said. "Topped it right into the rocks."
Not the best way to set the tone for the round, even for a tour pro. He'd have been within his rights to crawl into a hole and never come out, if he wanted.
Instead, Diaz saved par on the first, then went on to shoot a six-under 66, putting himself in a tie for second at the end of the round. His third round is just getting underway on Friday, and he's already one under on the day, eight under for the tournament, which is currently tied for first. In a matter of 24 hours, we might see a tour pro who made an eight still make the cut in Ohio, and another tour pro who topped an opening tee shot contend for a win in Texas.