News
Paul Casey played the par-3 12th at Muirfield Village like a 20-handicapper on Friday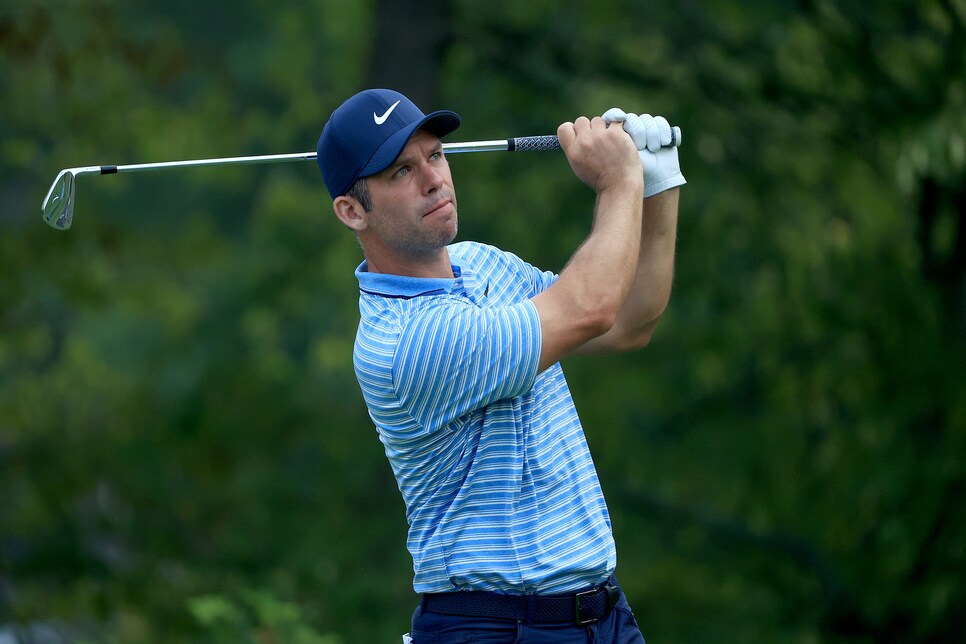 For a 20-handicapper, the 12th tee at Murifield Village presents an absolutely horrifying challenge. Inspired by the famous par-3 12th at Augusta National, the green has an incredibly narrow landing area with bunkers in front and behind. It stretches to 184 yards for the pros, much longer than Augusta's 12th, and instead of a creek running through the front, there's a massive lake prepared to swallow up any poor shots. Again, for a 20-handicapper, you might as well take your 5 and go to 13 tee.
But for the top players in the world, guys like Paul Casey, it's a smooth 8- or 9-iron. Birdie is great, but there's nothing wrong with a 3, either. However, a bad tee shot or a poor bunker shot could lead to a big number very quickly.
That's what happened on Friday to Casey, who played the hole more like the 20-handicapper than the 25th-ranked player in the world. His tee shot found the back bunker, leaving a straightforward up-and-down for par. But Casey hit his second back over the water, setting up quite frustrating walk over the bridge to the other side. There is no video, but the new Tourcast technology still gave us a detailed look at this disaster:
After that, Casey chunked not one, but two shots into the water. By the time he dropped again, he was hitting his seventh, which, amazingly, he put to 10 inches and cleaned up his 8. These guys are still good, even when they are making a quintuple bogey: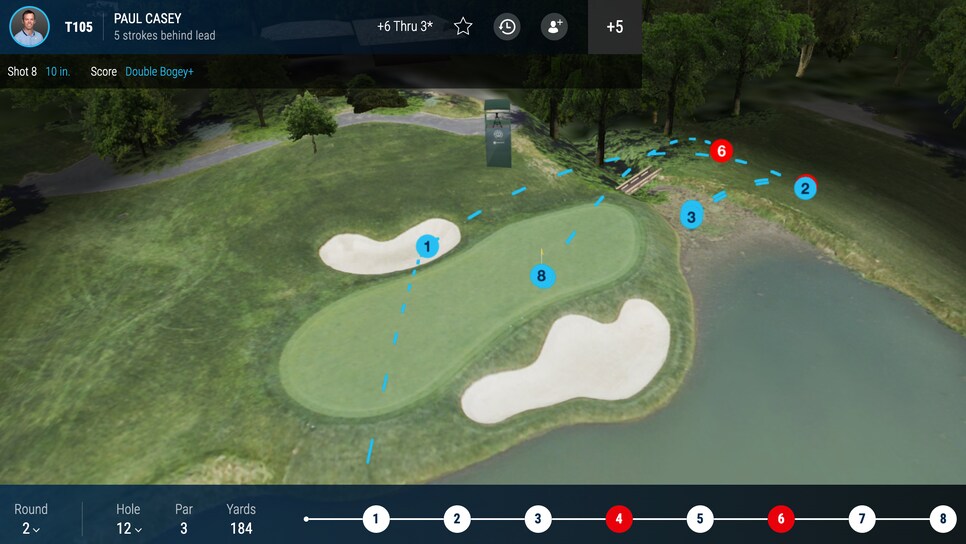 Yikes. Looks like a John Madden telestrator. Impressively, Casey bounced back with birdies at 14 and 15—he obviously isn't a 20-handicapper—which got him back to four over for the week. There is a ways to go in Friday's second round, but as of now the projected cut is two over. Given how difficult the course is playing, it could stay there or it could move to one over. If Casey can pick up a few more birdies on the way in, he can sneak inside the cut line despite making a snowman.