News
Bryson DeChambeau just hit a drive 423 yards (!!) at Muirfield Village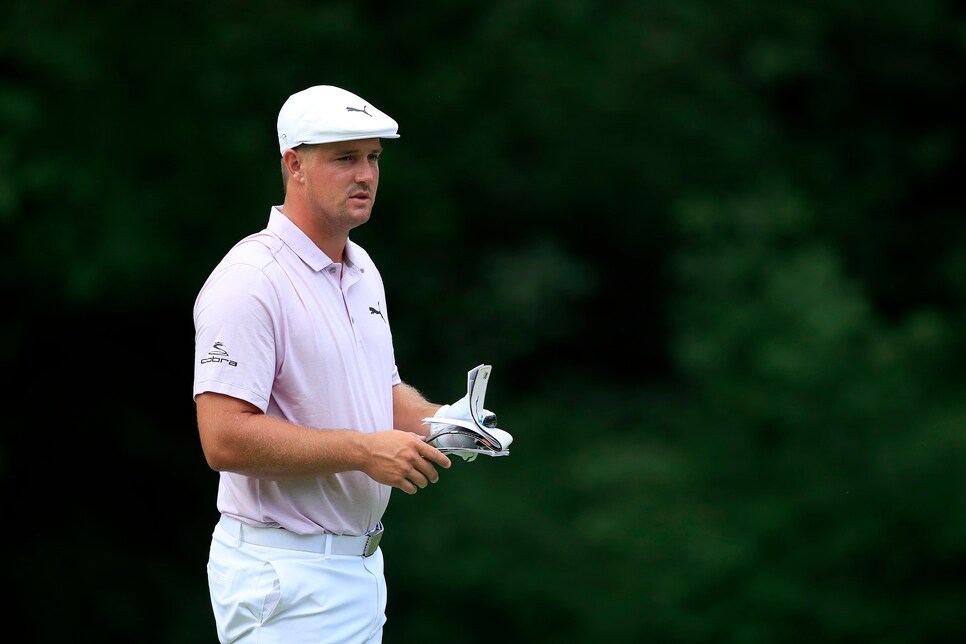 Despite some brutal conditions at Muirfield Village, Bryson DeChambeau has still made Thursday's first round of the Memorial Tournament his own personal long drive contest. On the back nine alone (his front), he uncorked drives of 353 yards, 362 yards and 406 yards. Silly stuff.
And yet, his longest drive of the day was still to come. At the par-4 first, with the wind at his back, DeChambeau aimed over the bunkers and over the trees down the right side of the hole. He then proceeded to swing completely out of his shoes, sending one into orbit that eventually came to rest just 45 yards from the hole. For those counting, that meant his drive traveled 423 yards.
The best part? He converted the birdie, causing hundreds of haters to delete their prepared "cool, he still didn't make birdie!" tweets. You really hate to see it, folks.
By the way, DeChambeau followed that 423-yard hellacious seed with a weak 347-yard poke at the par-4 second. What a pipsqueak.