That's Golf
Korn Ferry Tour pro fires 61 a day after barely breaking 80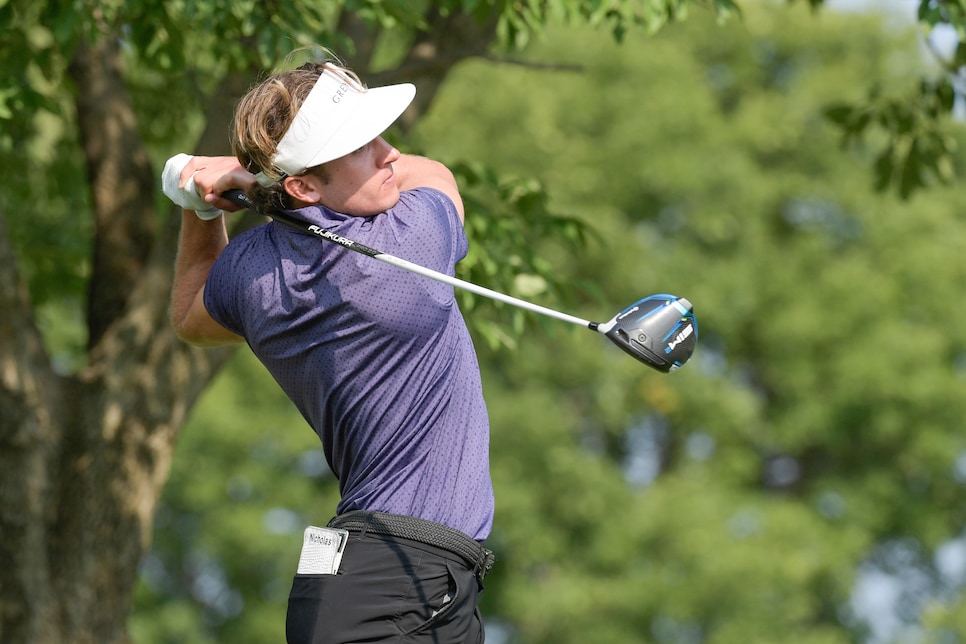 The 24-year-old Yale product—and Golf Digest video friend—fired a second-round 61 at the Astara Golf Championship on Friday. So what's the problem? Well, Nicholas barely broke 80 the day before.
As a result, even an 18-shot improvement from that first-round 79 wasn't anywhere near enough to make the cut in Colombia. It turns out Nicholas would have needed a 58 for a weekend tee time. So, yeah, he kind of wasted that 61.
On the other hand, Ben Griffin's Friday 61, coupled with an opening 68, has him in first place through 36 holes. But, of course, such is golf. And, of course, you could argue the 79 freed Nicholas up on Friday when he shot seven under over his final 10 holes.
Anyway, we're there will be plenty more opportunities for young James, and we're sure he learned something positive from this. After all, he is an Ivy Leaguer.