59 Watch
Pro golfer holes out the shot of his life to shoot 59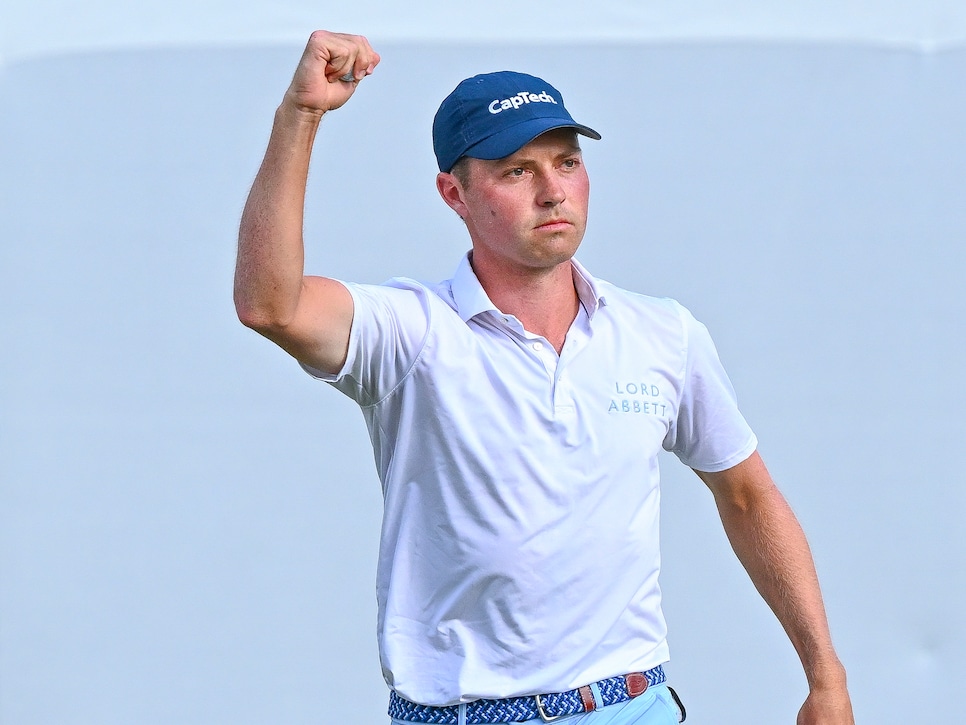 It's already been an extraordinary year for Ben Griffin. The 26-year-old out of North Carolina earned his first status on the Korn Ferry Tour for the current campaign, and with three second-place finishes on his tab already, he's in third place in the standings and well on his way to competing fulltime on the PGA Tour in 2022-23.
With all that, you may never see Griffin more out-of-his mind excited that he was on Saturday during a casual round with friends in St. Simons Island, Ga. Through 17 holes on Sea Island's 7,093-yard Plantation Course, Griffin stood at 12 under. Starting on the 10th hole, he opened his round with a front nine of 31 that included making birdie on four of the last five. Griffin then started his back going birdie 3, birdie 3, birdie 2 and eagle 3. He made two pars and then another birdie at No. 7 and a par at 8.
On the par-4 ninth, Griffin needed an eagle. And with the video rolling, Griffin swings the club, the camera (rather shakily) moves toward the hole, and then the group erupts in celebration after the ball went into the hole for the more-magical-than-most 13-under 59.
Shih posted the moment, along with Griffin's scorecard and Monday Q Info gave it a bigger audience.
And the feat needs one more piece of context for how wild it was. A year ago, Griffin had seemingly given up the dream. He was working in as a loan officer in a mortgage group. At that point, he'd made less than $3,500 in nine starts on the KFT and had only three PGA Tour starts, making one cut. The PGA Tour was a distant dream.
Now, it's as if Griffin is never going to wake up.