KORN FERRY TOUR
Korn Ferry Tour announces 2023 schedule with 3 new events, record purses and a revamped points structure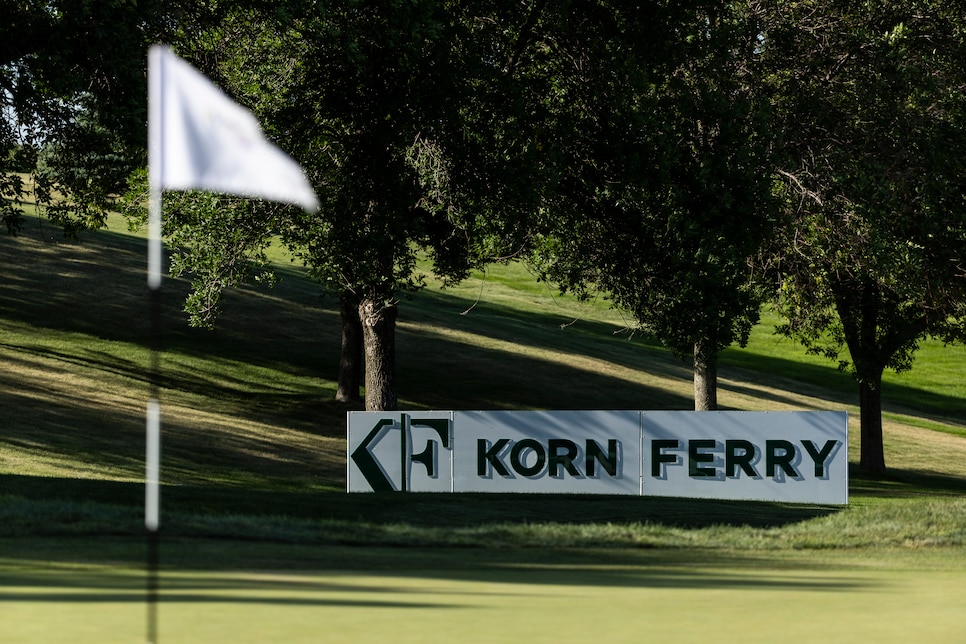 The PGA Tour released the 2023 Korn Ferry Tour schedule on Tuesday and it features a revamped points structure, a path to earn 30 PGA Tour cards, record purses and 26 tournaments across five countries and 18 states.
Up one from three Finals events last year, the four-event finale will begin Aug. 24-27 at the Albertsons Boise Open in Idaho. The wrinkle in 2023 is that field sizes will be reduced at each event, similar to how the PGA Tour handles its FedEx Cup playoff system.
Unlike in previous years, there will not be a separate points list for the regular season and the Finals. There will only be one season-long points list in 2023 that will award the 30 PGA Tour cards after completion of the Korn Ferry Tour Championship Oct. 5-8 at Victoria National Golf Club in Newburgh, Ind.
Each regular season event will boast a $1 million purse and it'll be boosted to $1.5 million for the four finals events, totaling $28 million, the most in tour history.
"Stretching our season into October while maintaining a 26-event schedule allowed us to compose a strong tournament calendar with natural breaks, optimal golf course conditions, as well as providing our 30 graduates with time to prepare for their transition to the PGA Tour, which will begin in January 2024," said Korn Ferry Tour president Alex Baldwin.
After the opening event in the Bahamas, the tour will remain there for one more week before moving to Panama and Colombia. The first event on U.S. soil will be March 23-26 at the Club Car Championship at the Landings Golf and Athletic Club in Savannah, Ga. However, the next week (March 30-April) the tour will head out of the U.S. to the Astara Chile Classic at Prince of Wales Country Club in Santiago, Chile, a new event on the schedule. The other new event will be the Compliance Solutions Championship (June 22-25) at the Jimmie Austin Golf Club at the University of Oklahoma in Norman.
"The success we've seen from Korn Ferry Tour graduates Sungjae Im, Scottie Scheffler and Will Zalatoris, the last three recipients of the PGA Tour Rookie of the Year, is indicative of the quality and talent on the Korn Ferry Tour," PGA Tour commissioner Jay Monahan said.